Risk and Security Answers for New Threats, Realities and Endpoints to Be Addressed at The Security Standard 2012 Conference
Nation's Leading CSOs and CISOs Will Share Modern Approaches to Enterprise Security at September Event in New York City
(July 10, 2012)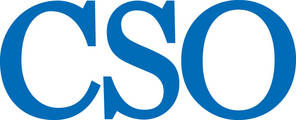 FRAMINGHAM, MA -- (Marketwire) -- 07/10/12 -- IDG's CSO magazine will address the most serious challenges and opportunities that today's CSOs face at its flagship national conference on enterprise information security and risk -- The Security Standard, taking place September 10-11, 2012 at the New York Marriott at the Brooklyn Bridge. At The Security Standard, leading CSOs, CISOs and industry executives will explore how changes in enterprise technology are impacting risk and security strategies at leading public and private sector organizations.
"A major shift is taking place in enterprise security and risk now that more and more critical systems are accessed through the cloud, mobile and consumer devices," said Bob Bragdon, Vice President and Publisher of CSO. "While business and government seek to thrive and compete through productivity, efficiency and new technologies, they must do so securely and pragmatically. The Security Standard conference will provide direction and insight on how to accomplish this in an ever-changing technology landscape."
The Security Standard will gather hundreds of leading security and IT executives to share, address and discuss today's hottest risk and security topics including:
Derek Benz, CSO, Honeywell on The Future of the CyberSecurity Organization
Barry Caplin, CISO, Department of Human Services, State of Minnesota on Embracing the IT Consumerization Imperative
Mark Clancy, Managing Director, Technology Risk Management, Depository Trust & Clearing Corporation on Are You Ready for Big Data Governance?
Bernie Cowens, CISO, First American on Balancing Innovative Mobile User Experiences and Data Protection and Privacy
Roland Cloutier, Vice President & CSO, ADP on Is It Possible to Transition to Secure Clouds Without Spending a Fortune?
Richard Jankowski, ISO, Memorial Sloan-Kettering Cancer Center on Using Social Media and Other Tools for Gathering Security Intelligence
Bruce Jones, CISO, Eastman Kodak Company on A Modern Approach to Vendor Management
Robert Mazzocchi, Vice President, Global Information Security, AIG on Managing Identity Through Enormous Change
Roy Post, CISO, AXA Equitable on Developing a Smart and Adaptable Social Media Policy
Al Raymond, Vice President Privacy & Records Management, ARAMARK Corporation on How to Brand the Privacy Program for Maximum Effectiveness
Vijay Viswanathan, CISO, HD Supply on Why Your Supply Chain May Be Your Biggest Threat, and What to Do About It
Updated speakers, and the numerous other topics presented by leading CSOs and CISOs can be seen on The Security Standard agenda site.
CSO Magazine Celebrates a Decade of the CSO
CSO magazine will celebrate its tenth anniversary, and the decade of the CSO, during The Security Standard conference. A few special surprises, as well as a "walk down memory lane" are planned as part of the festivities.
Conference sponsors include: AlienVault, AsTech Consulting, Bit9, Courion, Protegrity, RedSeal Networks, Solutionary, Tripwire and Wombat Security Technologies, Inc. For sponsorship opportunities, please contact Per Melker at 508.935.4729 or [email protected].
For more information or to register to attend The Security Standard, visit: www.thesecuritystandard.net/2012NYC
ABOUT CSO
CSO (www.csoonline.com) produces award-winning information and community resources for security professionals leading business risk management efforts within their enterprises, as well as create opportunities for security marketers to reach them. Launched in 2002 the CSO portfolio includes CSOonline.com, CSO magazine and CSO Executive Programs. The properties provide chief security officers (CSOs) in the public and private sectors with analysis and insight on security trends and a keen understanding of how to develop and implement successful strategies to secure all business assets -- from people to information and financial value to physical infrastructure. The U.S. edition of the website and magazine are the recipients of 100 awards to date, including the American Society of Business Publication Editor's Top B-to-B Magazine since 2000 and the 2008 Jesse H. Neal Grand Neal award. Licensed editions of CSO web sites and magazines are published in Australia, Italy and Sweden. CSO Executive Programs -- a series of face-to-face conferences including CSO Perspectives, The Security Standard and one day regional seminars -- feature speakers from the national stage and the CSO community -- offering educational and networking opportunities for pre-qualified corporate and government security executives. To assist CSOs in educating their organizations' employees on corporate and personal security practices, CSO also produces the quarterly newsletter, Security Smart. CSO is published by IDG Enterprise, a subsidiary of International Data Group (IDG), the world's leading media, events, and research company. Company information is available at www.idgenterprise.com.
Add to Digg Bookmark with del.icio.us Add to Newsvine
Contact:
Michael Gormley
Marketing Manager
CSO
Email Contact
(508) 820-8131


Copyright @ Marketwire
Page: 1
Related Keywords:
enterprise security, risk management, cybersecurity, cloud, APT, governance, CSO, CISO, security , Sales & Marketing, Security, Networking, Internet, Business Issues, Threats, Security Technologies, Security, Social Media, Management, CSO, USA, Australia, Italy, Marketwire, Inc., IT (Information Technology), Networking, Security, Financial, Internet Technology, Cancer, Business, Other,
---