Ricoh to Showcase New Workflow Solutions for Postal Optimization at National Postal Forum 2012
Company to Introduce New Capabilities and Innovations for Small and Mid-Sized Mailers
(April 02, 2012)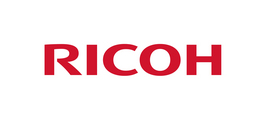 ORLANDO, FL -- (Marketwire) -- 04/02/12 -- National Postal Forum, Booth 617 -- Ricoh Production Print Solutions LLC (Ricoh), a leading provider of digital output solutions, today announced it will showcase its newest offerings for postal processing and mail optimization at the 2012 National Postal Forum (NPF) taking place April 1-4, 2012 in Orlando, Florida. The company will conduct live demonstrations of the new InfoPrint ADF Essentials offering, as well as the newly announced InfoPrint Office On-Ramp offering, along with industry-leading workflow solutions. Ricoh executives will also be on hand at the event to meet with customers on topics ranging from file processing to print and postal preparation.
At Ricoh booth #617, attendees will be introduced to these new offerings:
The InfoPrint Office On-Ramp Offering - this new offering connects the enterprise's network of one-off, ad hoc document production with the enterprise's print production operation. With InfoPrint Office On-Ramp, the thousands of customer communication documents produced manually are now routed electronically to the Automated Document Factory (ADF) driven by InfoPrint ProcessDirector. Upon arrival in the ADF, these documents can be pooled, updated, corrected, commingled, postal sorted and efficiently printed. Once through the printing and mail processes, the documents can also flow to existing archives for retention, downstream access or audit function. For large enterprises, this offering helps lower print and postal costs, reduce operational costs, ensure consistent and compliant communications, and leverage existing production print facilities.


A demo highlighting the new InfoPrint ADF Essentials - this new offering enables mid-sized mailers to streamline print operations and maintain high integration environments while implementing automated postal processing. InfoPrint ADF Essentials combines both the postal mail optimization and workflow features to help customers cost-effectively manage their mailrooms. Using Ricoh's industry-leading InfoPrint ADF capabilities, InfoPrint ProcessDirector workflow platform and BCC Software's Mail Manager components, the offering provides a complete end-to-end solution.


Enhanced PDF Workflow - this workflow family of offerings enables customers to optimize their PDF datastreams for high-volume production, seamlessly apply industry-leading PDF tools such as Enfocus PitStop Server and Ultimate Impostrip® On Demand Digital Automation, maximize postage savings, achieve end-to-end integrity, save money with new ink tools, and broaden their ability to manage multichannel communications. Additionally, this solution allows the workflow to be managed from a single point of control -- a market-recognized benefit of the InfoPrint ProcessDirector-based workflow solutions.


Advanced ADF Workflow - In addition to the new offerings announced at NPF, Ricoh will also be demonstrating advanced postal optimization functions built on the ADF infrastructure. These features enable customers to improve tracking and reconciliation, maintain confidentiality and optimize the entire print-to-mail process.
"This is an exciting time for Ricoh as we gear up for our most anticipated year yet at National Postal Forum," said Humberto Prospero, Director, Consulting and Integration Services, Ricoh. "We're looking forward to showcasing our new mail offerings, which combine more than 50 years of IBM enterprise innovation and experience with production printing and workflow solutions, in highly complex and multifaceted print environments. As an organization, we have an incredible amount of momentum leading up to the show and a lot of exciting and innovative news to share with our customers and partners. We're looking forward to a very productive event."
Members of the media and analysts attending the show who are interested in meeting with executives from Ricoh can contact Tracey Sheehy at [email protected].
About Ricoh Production Print Solutions (Ricoh):
Ricoh Print Production Solutions (Ricoh), a Ricoh Company, Ltd. operating company, focuses on delivering highly complex, data-driven hardware, software, solutions and services to production print environments. Click here or visit the following sites to learn more: Twitter, Facebook, InfoPrint Insights blog, LinkedIn, YouTube, ADFSavings blog, ADFSavings Twitter.
About Ricoh Company, Ltd.
Ricoh Company, Ltd. specializes in technology and services that transform high-volume, document-intensive business processes into more efficient ones. This is achieved through Ricoh's expertise in Managed Document Services, Production Printing, Office Solutions and IT Services. By working with Ricoh, businesses can streamline the way they work, become more efficient and profitable, and share knowledge more effectively within their organizations. Ricoh's worldwide operation covers more than 200 countries and areas in the Americas, Europe, Asia Pacific, China and Japan.
For more information, please contact:
Tracey Sheehy
Breakaway Communications for Ricoh Production Print Solutions
(212) 616-6003
Email Contact


Copyright @ Marketwire
Page: 1
Related Keywords:
ricoh, infoprint, npf, national postal, postal optimization, adf, ippd, infoprint processdirector, Business Issues,Hardware,IT Management,China,Japan,Marketwire, ,Business,china,Family,
---