Ricoh Strengthens Its Production Press Portfolio With Features That Create New Revenue Streams and Increase Bottom Line Savings, Performance and Productivity
Commercial Printers to Benefit From Enhanced Output Quality, Expanded Paper Options to Appeal to Direct Mailers
(November 30, 2011)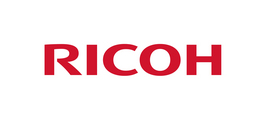 BOULDER, CO -- (Marketwire) -- 11/30/11 -- Ricoh*, a leading provider of digital output solutions, has announced that it has expanded features across its InfoPrint® 4100 family, offering even more applications and features requested by direct mailers, print service bureaus and print-on-demand book printers. The InfoPrint 4100 digital publishing platform brings to market enhancements that offer customers new revenue opportunities, more value-added features, lower overall operational costs, increased productivity and support for a wider print width -- ideal for meeting the wide range of evolving output demands of commercial printers and service bureaus.
Already deemed one of the highest performing platforms in the industry, the InfoPrint 4100 enables customers to print high-impact statements, catalogs, Precision Marketing and automated marketing campaigns, publications, and books with halftones and photos -- all with industry-leading 600 dpi image quality and running up to 330 feet per minute. The expanded capabilities include Advanced Image Enhancement and new Commercial Print features, both of which can increase throughput significantly and enable printers to meet shorter deadlines.
Specifically, the features now available at all rated speeds across the InfoPrint 4100 portfolio include:
Commercial Print Feature:

Support for 9-point coated stock -- this feature supports 9-point coated stock paper commonly used in the direct mail industry for unenveloped mailing pieces. This provides a more operator-friendly environment, a better fuse grade and a lower cost of printing by eliminating consumables such as Teflon mats and clips. It also provides lower service costs and improved availability due to a longer developer drum life.
Optional Tractored (pinned) and Tractorless (pinless) paper paths -- using pinless paper paths, book printers will benefit from expanded media support, now able to print true 3-up pages on the extra-wide format (19.5" paper width, up to 19" print width). Printers can print 3-up instead of 2-up, producing more product on the same print run which offers increased revenue opportunities. The option to flip between pinned or pinless paper paths allows printers to be more flexible and benefit from the cost-saving of not having to purchase a second machine.



Advanced Image Enhancement:

Newly-designed soft-tube hot fuser roll for enhanced image print quality -- a feature that minimizes toner distortion and one that is unmatched by competitive platforms.
Intelligent Halftone Switching -- that produces graphics art quality output with smoother halftones and sharper contrast. Higher quality can increase readership and response rates for direct mailers.



Features across the 4100 portfolio include:

Universal Forms Control Sensor -- improves operator productivity by aligning forms and logos using preprinted shells.
Enhanced Performance with the InfoPrint POWER® Controller -- incorporates a high level of functionality including parallel multi-RIP processing and color emulation, providing printers with boosted performance levels. This enables printers to prepare for their migration to color as they can design in color but print in black and white due to a sophisticated algorithm that can replace the color elements with the appropriate levels of grey scale.
MICR Support -- Magnetic Ink Character Recognition (MICR) support is often required for transactional printers. Having the option to print with MICR toner at high speeds is in high demand by customers; this support seamlessly addresses that need.
ADF and PDF Support -- the 4100 Family supports Automated Document Factory (ADF) solutions as well as PDF workflows so more work can be consolidated on fewer presses and printers. Blended solutions can leverage existing infrastructure and increase revenues by attracting new business while managing the existing costs of doing business.
"With these new enhancements to our InfoPrint 4100 portfolio, our customers can tailor their solutions and add capabilities over time, empowering them to remain competitive while offering new services to their customers," said George Promis, vice president, Continuous Forms Production Solutions & Technology Alliances, Ricoh Production Print Solutions (RPPS). "We continue to evolve this powerful platform to meet the ever-increasing requirements of digital publishers and transactional printers. As we've been told by our customers, these are exactly the new capabilities demanded by their customers."
For more information, please visit:
http://www.infoprint.com/internet/ipww.nsf/vwWebPublished/printpd_infoprint-4100_en
About Ricoh Production Print Solutions (RPPS):
Ricoh Production Print Solutions (RPPS) is a strategic business unit within the Ricoh Family Group of Companies focusing on delivering highly complex, data-driven hardware, software, solutions and services to enterprises of all sizes. Click here or visit the following sites to learn more: Twitter, Facebook, InfoPrint Insights blog, LinkedIn, YouTube, ADFSavings Twitter.
*Ricoh as mentioned in this release refers to the overall Ricoh company brand which can include Ricoh Production Print Solutions, InfoPrint Solutions Company, Production Printing Business Group, Ricoh Americas Corporation, Ricoh Company, Ltd., and more at anytime.
For more information, please contact:
Tracey Sheehy
Breakaway Communications for Ricoh Production Print Solutions
(212) 616-6003
Email Contact


Copyright @ Marketwire
Page: 1
Related Keywords:
ricoh, rpps, infoprint, infoprint 4100, commercial print, precision marketing, adf, pdf, AFP, inkjet, Business,PDF,Marketing,Marketwire, ,Business,Family,
---