Ricoh Introduces InfoPrint ADF Essentials(TM), a High Integrity, Low Cost Mailroom Solution for Mid-Sized Mailers
Integration of Advanced Workflow and Certified Postal Optimization Reduces Cost While Streamlining Productivity
(April 02, 2012)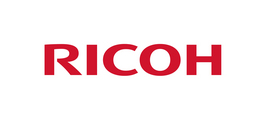 ORLANDO, FL -- (Marketwire) -- 04/02/12 -- National Postal Forum, Booth 617 -- Ricoh Production Print Solutions LLC (Ricoh), a leading provider of digital output solutions, today announced that it has launched InfoPrint ADF Essentials, a new offering that enables mid-sized mailers to streamline print operations and maintain high integrity environments while implementing automated postal processing. Building on its extensive experience with larger mailers, Ricoh has expanded its portfolio to address the different needs of companies with smaller monthly volumes that require the same security and functionality of larger organizations. This solution will be on display for the first time at the National Postal Forum, Booth 617, taking place April 1-4 in Orlando.
InfoPrint ADF Essentials combines both postal optimization and workflow features to help customers cost-effectively manage their mailrooms. The offering combines Ricoh's industry-leading InfoPrint Automated Document Factory (ADF) capabilities, InfoPrint ProcessDirector workflow platform and BCC Software's Mail Manager components to provide a complete end-to-end package.
Specifically, InfoPrint ADF Essentials enables customers to:
Lower postal costs - by providing CASS and PAVE certified capabilities for address cleansing and presort for maximum discounts.
Manage many jobs, meeting SLAs - Users can control hundreds or thousands of jobs, each of which may include many steps. This can result in higher printer utilization, lower rework costs and a higher service level for clients.
Comply with USPS regulations - The costs can take the form of fines for non-compliance, reduced postal discounts and increased training expense to update postal skills. InfoPrint ADF Essentials provides USPS-compliant software proven with thousands of mail operations throughout the country.
Reduce cycle time, increase control - InfoPrint ADF Essentials enables users to easily and simply bring critical CASS and PAVE functions in-house, and avoid the uncertainties with out-sourcing these functions.
Provide additional services - Building on the InfoPrint ADF Essentials workflow foundation, advanced services such as delivery tracking, automated reprints, inserter management, householding, and commingling can be added.
"Through our work with partners and customers, we strive to develop offerings and services that go beyond print to elevate each company's creativity and value-add to their clients. InfoPrint ADF Essentials is a prime example of this," said Humberto Prospero, Director, Consulting and Integration Services, Ricoh. "This latest offering, targeted for mid-sized mailers, embodies features that are the core of our business: flexibility, high integrity, cost-effectiveness and increased productivity. Our work implementing similar solutions for larger mailers allows us to speak from experience and deliver solutions that will exceed the needs of smaller organizations."
About Ricoh Production Print Solutions (Ricoh):
A key division of Ricoh Company, Ltd., Ricoh Print Production Solutions (Ricoh) focuses on delivering highly complex, data-driven hardware, software, solutions and services to production print environments. Click here or visit the following sites to learn more: Twitter, Facebook, InfoPrint Insights blog, LinkedIn, YouTube, ADFSavings blog, ADFSavings Twitter.
About Ricoh Company, Ltd.
Ricoh Company, Ltd. specializes in technology and services that transform high-volume, document-intensive business processes into more efficient ones. This is achieved through Ricoh's expertise in Managed Document Services, Production Printing, Office Solutions and IT Services. By working with Ricoh, businesses can streamline the way they work, become more efficient and profitable, and share knowledge more effectively within their organizations. Ricoh's worldwide operation covers more than 200 countries and areas in the Americas, Europe, Asia Pacific, China and Japan.
For more information, please contact:
Tracey Sheehy
Breakaway Communications for Ricoh Production Print Solutions
(212) 616-6003
Email Contact


Copyright @ Marketwire
Page: 1
Related Keywords:
ricoh, infoprint, npf, national postal, postal optimization, adf, ippd, adf essentials, afp , Security,Business Issues,Hardware,IT Management,Law & Regulations,Management,China,Japan,Marketwire, ,Business,china,
---