Research Shows UK Business Failing to Win Over Customers Due to Lack of Personalised Service
Only 4% of UK Customers Feel They Are Treated as Individuals When Contacting Banks, Phone Companies, Utility Providers and Other Service Providers
(December 14, 2011)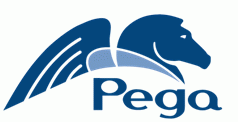 READING, UNITED KINGDOM -- (Marketwire) -- 12/14/11 -- UK organisations' attempts at delivering personalised services are failing to convince customers, according to new research commissioned by Pegasystems Inc. (NASDAQ: PEGA), the leader in business process management (BPM) and software for customer centricity. The research, which explored and compared the views of UK consumers and business decision makers across a range of organisations, found a significant gap exists between what companies are offering and the service customers actually need and experience. Only 4% of UK consumers feel treated as an individual when contacting their service providers including banks, telephone companies, utility providers and retailers, despite almost half of these companies claiming they offer 'personalised' service via contact centres.
Of note, the research also found that 42% of customers feel they know more about products and services they have with a company than their provider does, and that the majority of customers don't trust the information they are given. Of greater concern, only 2% of respondents actually trust the answers they receive back from organisations via a range of channels such as phone, email or social media. Companies, however, perceive things very differently with almost three quarters (74%) believing that customers trust most if not all of their responses, regardless of channel.
Other findings include:
Almost half of customer-facing staff (45%) cannot see all accounts and products for customers on a single screen, along with previous communications, and 6% cannot see any information at all, indicating that companies are failing to get the most out of each customer interaction.
Over a quarter of customers (28%) don't feel service providers value time spent talking to them on the phone. Interestingly, this view is also shared by more than one in ten decision makers (12%) saying they too don't believe customers feel their feedback is valued.
Only half the decision makers surveyed believe that customers feel feedback is acted upon -- possibly related to the fact that less than a third of organisations can deliver a consistent customer experience across all communication channels.
Two thirds of organisations (67%) who automatically prompt customer service staff to personalise their approach find it easy to deliver a consistent customer experience across multiple channels.
David Wells, Managing Director for Europe at Pegasystems, comments: "Our findings show that companies haven't got personalisation right yet, which is surprising considering the significant financial investment that's been made in this area in recent years. Many companies feel they are offering a personalised service, but their strategies just aren't working."
Mr. Wells continues: "Brands need to re-think how they deliver customer service by putting customers at the centre of everything they do. Customer service systems need to reflect this holistic approach and offer the flexibility to deliver personalised customer service. Enabling staff to personalise their approach will lead to increased customer trust and help reduce any issues surrounding a negative experience. Only then can companies bridge the gap that's been identified."
Notes to Editors
The Feeling Valued consumer survey polled 1,355 adults via the Internet and was carried out between 28 July and 4 August 2011. The business survey, conducted via telephone interview, reached 460 decision makers working in IT, customer services and marketing roles throughout the UK, France and Germany. The sample targeted companies across a range of organisation sizes.
About Pegasystems
Pegasystems, the leader in business process management and software for customer centricity, helps organizations drive revenue growth, enhance customer experience, and improve productivity. Our patented Build for Change® technology speeds the delivery of critical business solutions to quickly adapt to changing business conditions in order to outperform the competition. For more information, please visit us at www.pega.com.
All trademarks are the property of their respective owners.
The information contained in this press release is not a commitment, promise, or legal obligation to deliver any material, code or functionality. The development, release and timing of any features or functionality described remains at the sole discretion of Pegasystems. Pegasystems specifically disclaims any liability with respect to this information.
Press Contacts:

Daniel Couzens/Diana Kurteva
onechocolate communications
+44 (0)207 437 0227
[email protected]

Jo Richardson
Pegasystems Inc.
+44 (0)118 965 1660
[email protected]
Twitter: http://twitter.com/pegasystems


Copyright @ Marketwire
Page: 1
Related Keywords:
Pegasystems Inc., France,Germany,Marketwire, Inc., ,Financial,Internet Technology,Business,Internet,Email,england,Adults,Other,
---