Research Finds Supply Chain Vendors Slow to Adopt Use of Social Media to Engage With Customers for CRM
One-Third Would Be Positively Influenced if Suppliers and Vendors Used Social Media to Interact
(April 04, 2012)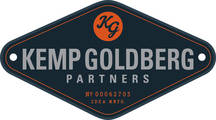 PORTLAND, ME and FRAMINGHAM, MA -- (Marketwire) -- 04/04/12 -- The use of social media by B-to-B suppliers and vendors for customer relationship management (CRM) is limited, but those who are using social media for CRM are creating better experiences for their customers and are earning benefits as a result, according to a recent social CRM study released today by Kemp Goldberg Partners and IDG Research Services.
The survey of 150 participants was conducted during September and October 2011. Respondents came from more than a dozen B-to-B industries and the research aimed to better understand how B-to-B customers perceive social media usage when dealing with their suppliers and vendors. More than half (58 percent) of the participants were either totally unaware of how their primary supply chain providers are using social media or thought suppliers and vendors were not using social media to interact with customers.
According to the survey results, there is an opportunity for suppliers and vendors to help their customers make better buying decisions and be better managers of their businesses through social media. One-third of respondents said they would perceive their supply chain suppliers and vendors more positively if they were to use social media to engage with them. More than 40 percent said they use social media to stay on top of industry news and trends, and to keep informed about vendor-related information including pricing, product descriptions and engaging with experts.
"The flow of information up and down any supply chain between customers and vendors is critical to sales, fulfillment, service and relationship building. We wanted to understand, from the customer's point of view, how social media is being applied by their suppliers and vendors to enhance these activities," said David Goldberg, principal at Kemp Goldberg Partners. "Although social CRM adoption has been low and slow, we found that those suppliers and vendors who currently use social media have experienced real value, such as more customer satisfaction, loyalty and references, as well as better customer service and higher purchase levels or frequency."
Privacy and confidentiality concerns over the use of social media to interact with supply chain suppliers and vendors are the two biggest issues and adoption hurdles for respondents. Survey results also revealed that there is an opportunity for suppliers and vendors to leverage social media channels such as Twitter and Facebook more effectively to strengthen customer relationships. In fact, six out of 10 respondents rate mainstream social networking sites as an extremely or very valuable means of interacting with supply chain suppliers and vendors. The most widely used sites are Facebook (57 percent), LinkedIn (30 percent) and Twitter (15 percent).
"The research shows that while the use of social media channels to interact with customers is still developing, vendors who leverage these channels can have a fairly significant impact on customer perceptions," said Janet King, General Manager/VP at IDG Research Services. "Opportunity exists to engage with customers not only on mainstream services like Facebook and Twitter but through private communities, vendor wikis and blogs. Engaging with customers through these channels helps vendors to not only inform the buying decision but join the conversation."
Full results of the study can be found at: http://bit.ly/HKuso3
About Kemp Goldberg Partners
Headquartered in Portland, Maine, and with an office in Washington, D.C., Kemp Goldberg Partners is a nationally recognized advertising, public relations, public affairs and interactive agency that helps its clients build and maintain business momentum. The talented people at Kemp Goldberg Partners work hard to connect clients with their markets and help brands find their voice. For more information on how Kemp Goldberg Partners can help you connect, please visit http://KempGoldberg.com.
Follow Kemp Goldberg Partners on Twitter at http://Twitter.com/KempGoldberg, on Facebook at http://Facebook.com/KempGoldberg and on our blog at http://blog.kempgoldberg.com/
About IDG Research Services
Founded in 1987, IDG Research Services is a full-service research provider specializing in the conduct of marketing and media-related research for B2B marketers. As a division of International Data Group (IDG), the world's leading technology media, events, and research company, we bring the resources and experience of a large, global company to our clients in the form of an agile, customer-focused business. We conduct research that ranges in scope from single country or U.S. only efforts to global programs encompassing multiple countries and regions. For more information on how IDG can help you gain insight into your brands, customers, or markets, please visit www.idgresearch.com.
Add to Digg Bookmark with del.icio.us Add to Newsvine
Media Contacts:
Kemp Goldberg Partners
Amber Caron
(207) 773-0700, ext. 235
[email protected]

IDG Research Services
Janet King
(207) 847-9377
[email protected]


Copyright @ Marketwire
Page: 1
Related Keywords:
social media, CRM, B-to-B, Facebook, Twitter, Sales,Advertising,Marketing,CRM - Customer Relationship Management,Public Relations,Sales & Marketing,Networking,Management,Sales,Sales,USA,Marketwire, ,Research Services,Business,Social Networking,
---