Republic Project Partners With Rey Interactive as Its Exclusive Partner for Production
(December 05, 2011)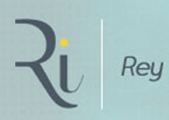 LOS ANGELES, CA -- (Marketwire) -- 12/05/11 -- Republic Project (www.republicproject.com) has partnered with Rey Interactive (www.reyinteractive.com), a Los Angeles and New York-based digital production company, as their exclusive partner for production and account management. Republic Project will utilize Rey's new service called Rey-Sourcing, which offers companies a scalable option for quality digital production, on demand, and at an affordable rate. The partnership is intended to bring immediate depth to the Republic Project team allowing it to quickly scale its production capabilities. Republic Project will be launching in December with various products utilizing its robust Web platform.
"Today, it takes time to find qualified talent in certain markets. The cost of ramping up can be expensive as well as a long drawn out process that can cripple a startup. Rey Interactive offers us the ability to have a quality team behind us that can do both production and account management as well as consult on scalability issues as we grow. They have endless local resources they can leverage as the demand for our product ebbs and flows," said Ryan Swagar, Co-Founder of Republic Project.
Josh Zitter, Co-Founder of Rey Interactive says, "I love the technology and collaboration that you get from a partnership like this one. Our team takes the time upfront to really look under the hood and understand our client's product, goals and needs and actually help them do it more efficiently and with better quality in the long run."
"Rey's customer service and account management has already saved Republic Project time and money as we grow our offering. They're helping our investment grow some key relationships in the creative community that will prove invaluable. Since Rey is already working with many major agencies across the country doing overflow production work, they're well-equipped to help us define the product offering, as well as assist in development in future endeavors," says Brandon Zeuner, Co-Founder of Republic Project.
Republic Project is a startup company that's remixing the standard mode of operation in the social community by giving brands more direct way to and engage with fans. Republic Project is allowing brands to market, sell, live stream, chat and engage users in a one on one dialog. Essentially, with the Republic Project brands will have their Republic Project platform where they can create and monetize their own video content and participate in chat sessions across all online and mobile mediums. It's a one-stop shop type of system where the brands are in control.
"The reason Rey is successful is because we flipped the traditional agency and staffing model on its side and started over. Rey offers our clients quality control, customer service, and production consultation at an affordable rate so they can apply our solution to more technologically challenging jobs, and scale efficiently," says AJ Vernet, CEO of Rey Interactive. "Our resources are available 24/7, at scalable prices, and with customer service, knowledge and experience in this market that can't be matched by any off-shore offering."
Rey Interactive (www.reyinteractive.com) has been in business for over 3 years, with revenues growing 250% year over year, and has completed more than 1,000 projects. Rey has over 300 team members (and growing) which consists of experienced developers and designers. Rey is quickly pioneering a new way to execute top quality work in the ever changing digital advertising world.
Contact
Garrett Brodie
COO, Rey Interactive, Inc.
310-566-2800
Email Contact


Copyright @ Marketwire
Page: 1
Related Keywords:
Rey Interactive , Marketwire, , Internet Technology, Business,
---