Replay Solutions Closes Mobile Application Gap With Two New Products for HTML5 and JavaScript
ReplayMOBILE Records and Replays HTML5 and JavaScript on Mobile Devices, Emulators or Browsers; apmMOBILE Provides Production Real-User Monitoring, Performance and Defect Information for Mobile Apps
(February 28, 2012)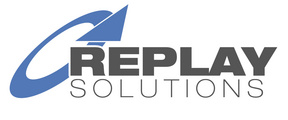 REDWOOD CITY, CA -- (Marketwire) -- 02/28/12 -- Replay Solutions (www.replaysolutions.com), the leader in recording-based application monitoring and diagnostics, today announced two new products for mobile application development and performance monitoring. ReplayMOBILE enables developers and testers to more rapidly identify, replicate, diagnose and fix code defects, performance and security problems.
Based on the patented application record/replay technology featured in the C, C++ and Java versions of ReplayDIRECTOR, ReplayMOBILE brings to HTML5/JavaScript developers the same tools and visibility available for standard enterprise applications. apmMOBILE, a specially-packaged version of ReplayMOBILE technology, will deliver instruction-level visibility into the performance and behavior of production mobile apps for use by enterprise operations and support staff.
"The tools for developers, QA and operations staff to build, test and support mobile applications have not kept pace with the explosion of mobile solutions," said Larry Lunetta, CEO Replay Solutions. "We've taken our enterprise-tested application record and replay technology and integrated it across the complete mobile software development lifecycle to reduce the time and resources required to debug and manage mobile applications, from sprint to deployment."
ReplayMOBILE works with any device that supports HTML5 and JavaScript including Apple iOS, Android, Windows, BlackBerry, Bada and Intel/Tizen.
Before ReplayMOBILE: "Our best advice is to log to the console"
Due to the lack of mobile tools, often the best mobile developers can do for on-device HTML5 and JavaScript defect diagnosis is to add "print" or logging statements to the code. When compared to the rich set of diagnostic tools that are available for desktop and server applications with IDE's like Eclipse and Visual Studio, or even within desktop browsers (WebInspector, Firebug, etc.), the capability gap substantially increases the risk of poor quality, security issues and schedule slips when building mobile apps.
Recreate Mobile Program Execution with 100% Fidelity--On Device or In Desktop Browser
ReplayMOBILE brings the same application record and replay capability to HTML5 and JavaScript that the company has delivered for the C, C++ and Java platforms. The product instruments app code prior to deployment to the device capturing all program inputs at run-time (user actions, network activity, database input, web services interactions, etc.) in a "virtual container" for use on playback. The playback, or replay, function re-executes the code as the inputs are fed back into the instruction stream at exactly the same time and location as the original execution.
ReplayMOBILE also features Mobile Application Virtualization (MAV) ™. MAV breaks the mobile device debug bottleneck by not only replaying previously-executed HTML5/JavaScript on the device or in an emulator, but also in a desktop browser. During playback, the app will behave exactly as it did on the device. This unleashes all the rich debug and execution profiling tools that have been built to support the conventional web application environment. By integrating modern defect, profiling and security tools with mobile application development, Replay's Mobile Application Virtualization significantly increases the efficiency, effectiveness, and predictability of the development, test and deployment process.
Full Integration with Mobile Application Development Platforms
ReplayMOBILE seamlessly integrates into the growing number of mobile application development platforms that abstract and extend HTML5/JavaScript so that the programmer can "write once" and deploy across a wide range of mobile devices. Because ReplayMOBILE operates directly on HTML5/JavaScript code, it fully supports and integrates with platforms such as Appcelerator Titanium, PhoneGap (Apache Cordova), Sybase Unwired Platform and others.
apmMOBILE Brings Real User Monitoring and Dynamic Defect Capture to Production Mobile Apps
apmMOBILE is a specially packaged, production-ready version of ReplayMOBILE that can be enabled for every mobile application. Implemented with a simple tag, apmMOBILE reports on critical factors such as application performance, real user activity, resource consumption and more. apmMOBILE can operate in an "always on" mode, or be activated via a cookie or other centrally-dispatched command. Because the core technology is based on ReplayMOBILE, apmMOBILE is uniquely positioned to see instruction level behaviors of deployed applications. From a customer support perspective, apmMOBILE can be included with production mobile applications and used to record and capture user issues for subsequent replay by the support and development staff.
"Modern lifecycle virtualization solutions deliver rapid defect identification and resolution capabilities to the enterprise. Replay Solutions expands the depth in its lifecycle virtualization offering beyond the existing defect virtualization capabilities to mobile devices," said Theresa Lanowitz, founder of voke, inc. "These modern solutions are needed to enable enterprises to keep up with the proliferation of devices and the rapid consumerization of IT."
Availability
ReplayMOBILE is schedule for beta testing in 2Q2012 and general availability in 3Q2012. apmMobile is scheduled for beta testing in 3Q2012 and general availability in Q42012.
About Replay Solutions
Replay Solutions reduces the time, labor and capital required to communicate, find and fix even the most difficult application logic, performance and security defects by pinpointing the root cause with 100% accuracy. With its family of C, C++, Java, HTML5 and JavaScript products, the company offers the industry's only instruction-level continuous application recording and replay solution, enabling enterprise teams to be more productive by taking the guesswork out of defect resolution for desktop, server and mobile applications. Headquartered in Redwood City, California, the company was founded in 2004 and is backed by Hummer Winblad, Partech Ventures, Sigma Partners and Pelion Venture Partners. For more information, please visit www.replaysolutions.com.
Add to Digg Bookmark with del.icio.us Add to Newsvine
Replay Solutions
info@replaysolutions.com


Copyright @ Marketwire
Page: 1
Related Keywords:
Replay Solutions, Applications, Productivity Applications, Security, Database, Internet, Software Development, Other Applications, Other, Security, Internet Server Applications, Web Servers, Methodology, Tools, Platforms, Testing, Performance, Visual Studio, Eclipse, Java, Marketwire, Inc., , IT (Information Technology), Enterprise Applications, Security, Software Development, Internet Technology, Computer Science, Browsers, Family, Other,
---