Reliant Security Debuts Redbox Platform, Transforming the Way Retailers Address In-Store Computing Challenges
New Product Set Provides a Revolutionary Technology Environment for Connecting, Securing and Enriching Retail Stores
(January 11, 2012)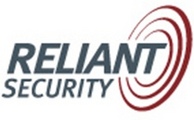 NEW YORK, NY -- (Marketwire) -- 01/11/12 -- Reliant Security, the market leader for integrated data security, PCI compliance and store systems technology solutions for retail merchants, today announced the release of its next-generation Redbox Platform. Reliant Security will showcase Redbox Platform at the National Retail Federation's 101st Annual Convention & EXPO held at the Jacob K. Javits Convention Center in New York City from January 15th through January 17th at Booth 2461.
Redbox Platform is a secure, centrally managed application hosting environment designed for both traditional brick and mortar retail and hospitality chains. It brings the benefits of "cloud" style computing to the store with a virtualized, open architecture. Redbox Platform combines comprehensive data security, powerful network infrastructure and an application-hosting environment that can run a variety of in-store retail applications. Redbox Platform simplifies and consolidates in-store technology into a single local appliance that is fully secure, elastic and centrally controlled. Merchants use the Redbox to eliminate physical hardware and reduce in-store technology costs while simplifying application deployment to improve store operations and enhance the customers' overall shopping experience.
"For the past quarter century, retail merchants have approached store systems using separate hardware components to deliver each application in the store," commented Richard Newman, Co-founder and Managing Partner of Reliant Security. "Our approach of combining a locally hosted, virtualized appliance in the store with an innovative framework for centralized control, deployment and management will transform this hardware-centric problem with a software-based solution. Adding new customer-facing applications or enhancing operations within your store no longer equates to adding additional hardware. Our clients understand this concept and leverage this powerful framework when any new in-store requirement emerges -- whatever it may be."
At the heart of Redbox Platform is Reliant Security's innovative virtualized security architecture, providing comprehensive protection against data security threats. Redbox Platform includes integrated data security that comprehensively meets the technical control requirements of the PCI DSS in the store environment.
"The introduction of Redbox Platform represents a critical milestone in our goal of transforming the way retailers address the challenges of in-store computing," stated Mark Weiner, Co-founder and Managing Partner of Reliant Security. "The cost-effective nature of our approach combined with integrated PCI DSS security controls and our initial suite of value-added applications provides an unparalleled return on investment," Weiner further added. "In today's retail environment -- where Retail IT shops are being pushed to deliver more functionality while continuing to drive down costs -- Redbox Platform allows retailers to rapidly deploy new and innovative store-level technologies."
With the release of Redbox Platform, Reliant Security also announced its initial suite of hosted store applications including:
Mobile POS - complete integration for mPOS with locally hosted payment systems
Digital Video Recorder - cost-effective approach for in-store surveillance
PBX for IP Telephony - full VoIP support, ACD, IVR and analog line failover
In-store Music - virtual music appliance eliminates hardware and high licensing fees
Digital Signage - customizable content with central distribution and management
Payment Applications - virtual payment appliance for EMV and mPOS integration
About Reliant Security
Reliant Security provides network security software, hardware and services to retail chains. What makes us different is our ability to combine three core competencies -- security, networking and retail systems -- to transform the way retailers address the challenges of in-store computing. Our management team consists of leaders in the fields of networking, PCI compliance, POS and payment technology. Our products and services include the Redbox Platform in-store application hosting appliance, Managed Services and Consulting Services. Our clients include many of the world's foremost global retail brands in the specialty retail, luxury, restaurant and convenience store industries.
Add to Digg Bookmark with del.icio.us Add to Newsvine
Media contact:

Kate Deutsch
Email Contact
917-449-0247


Copyright @ Marketwire
Page: 1
Related Keywords:
Reliant Security, Applications,Productivity Applications,Security,Networking,Business Issues,Hardware,Other Applications,Threats,Management,Marketwire, ,IT (Information Technology),Networking,Security,Music,
---