Registration Now Open for Ingram Micro's 2012 Cloud Summit
The IT Industry's Leading Services and Cloud Aggregator Hosts Third Annual Cloud Summit June 4-6
(April 30, 2012)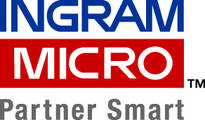 SANTA ANA, CA -- (Marketwire) -- 04/30/12 -- Accelerating the adoption of cloud services, the North America Services Division of Ingram Micro Inc. (NYSE: IM) today announced it will host the third annual Ingram Micro Cloud Summit in Scottsdale, Ariz., June 4-6, 2012.
Ingram Micro's Cloud Summit is the IT industry's leading channel-focused education and training event that illustrates to managed service providers (MSPs) and solution providers throughout North America how to monetize the cloud using innovative go-to-market strategies, solutions and services. The event is open to Ingram Micro partners, as well as interested solution providers and IT cloud integrators who are not actively engaged with the distributor. More information including registration, guest speakers and the complete event agenda can be found at http://bit.ly/CloudSummit2012.
Among the highlights of this year's event include keynote addresses from former White House CIO and newly appointed executive vice president of Salesforce Vivek Kundra and Gartner Research's vice president Tiffani Bova. Additional guest speakers include cloud expert Narinder Singh, cofounder of Appirio; MSP industry guru Gary Pica, president of TruMethods; financial modeling expert Paul Dippell, CEO of Service Leadership; and marketing and sales expert Kendra Lee, president of the KLA Group. Each speaker will offer unique insights on industry dynamics and how MSPs and solution providers can create greater business value by offering and supporting cloud services.
Additionally, Renee Bergeron, vice president of managed services and cloud computing for Ingram Micro North America; Paul Bay, executive vice president of Ingram Micro North America; and Keith Bradley, senior executive vice president and president of Ingram Micro North America, will take the stage to discuss the impact of cloud on the technology sector and commercial marketplace, as well as dive into greater detail on the distributor's direction and leadership role as a master aggregator of services and cloud computing.
Several new cloud services and vendor relationships will be announced throughout the Cloud Summit. In addition, Ingram Micro will showcase new sales and provisioning functionality now available within the Ingram Micro Marketplace, which was launched in the fall of 2011.
Throughout the event, attendees will have the opportunity to engage with a growing number of Ingram Micro partners who are successfully delivering cloud solutions, as well as meet with cloud computing innovators from the vendor side of the business. Many of the industry's top and emerging cloud-focused IT vendors will also be available for discussion throughout the event's Cloud Technology Fair, including platinum sponsors Cisco and Citrix, and gold sponsors IBM and VMware.
"Ingram Micro is dedicated to providing the resources, training and education the channel needs to develop strong, profitable cloud practices that deliver unique value to customers, as well as drive innovation and adoption in the marketplace," says Bergeron. "The 2012 Cloud Summit is a business-minded event that empowers channel organizations to define and refine their cloud strategy while accessing proven business practices that drive advanced sales and marketing efforts and increased profitability."
The event is tailored to meet the needs of both novice and experienced MSPs and solution providers. Channel partners who are not actively selling cloud solutions will want to take advantage of the foundational cloud training being offered in collaboration with CompTIA. Those who are more advanced cloud practitioners will gain insights from breakout sessions such as the panel discussion led by Vivek Kundra on building a vertical cloud strategy focused on the federal government's cloud initiative or the cloud integration session presented by Tiffani Bova.
To view the entire agenda and speaker biographies, as well as register for Ingram Micro Cloud Summit 2012, visit http://bit.ly/CloudSummit2012. MSPs, solution providers and IT cloud integrators who are interested in becoming an Ingram Micro partner and attending the Cloud Summit, please contact the Ingram Micro Services New Partner Team at (800) 456-8000, x76229.
For more information on Ingram Micro visit www.ingrammicro.com.
Follow Ingram Micro Inc. on Facebook at www.facebook.com/IngramMicro and Twitter at www.twitter.com/IngramMicroInc.
About the Ingram Micro Cloud
Ingram Micro Cloud (www.ingrammicrocloud.com) provides channel partners access to hundreds of business, strategy, marketing, technical and sales resources including the Ingram Micro Cloud Marketplace, a transactional, online marketplace where solution providers can shop, procure, provision and obtain invoices for their cloud services directly from Ingram Micro. To date more than 48 services and 27 vendors are featured as part of the Ingram Micro Cloud portfolio.
About Ingram Micro Inc.
As a vital link in the technology value chain, Ingram Micro creates sales and profitability opportunities for vendors and resellers through unique marketing programs, outsourced logistics, technical and financial support, managed and cloud-based services, and product aggregation and distribution. The company is the only global broad-based IT distributor, serving more than 150 countries on six continents with the world's most comprehensive portfolio of IT products and services. Visit www.ingrammicro.com.
Add to Digg Bookmark with del.icio.us Add to Newsvine
Press contact:
Marie Rourke
WhiteFox Marketing (For Ingram Micro Inc.)
Marie@whitefoxpr.com
(714) 292-2199


Copyright @ Marketwire
Page: 1
Related Keywords:
Ingram Micro, Ingram Micro Cloud, Cloud, IBM, MSP, VMware, #IMCloud, CompTIA, Cisco, Citrix , Sales, Marketing, Sales & Marketing, Education, Cloud Computing, Sales, Sales, Marketwire, Inc., , Financial, Gold, Business,
---