Record Store Day Is This Saturday, April 16th, 2011
Warner Bros. Records, the Leading Label Partner, Will Celebrate With Special RSD Events Around the Country; Expect Exclusive Vinyl Packages From My Chemical Romance, R.E.M., The Flaming Lips, Mastodon, Eric Clapton, Fleetwood Mac, Tom Petty and the Heartb
(April 14, 2011)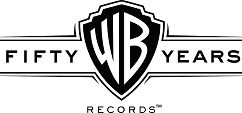 BURBANK, CA -- (Marketwire) -- 04/14/11 -- Everyone's favorite new official global holiday, RECORD STORE DAY, is this Saturday, April 16, 2011. Once again Warner Bros. Records, the industry's leading partner and participant, will celebrate this special day with a spate of nationwide special events listed below. But first, check this out: http://www.youtube.com/watch?v=_S1FRydyU4g&feature=channel_video_title
Late breaking news: Neil Young, vinyl enthusiast and Independent Record Store supporter, will be introducing his brand new album, A TREASURE, as a deluxe vinyl edition available only through participating Record Store Day Independent Music Retailers and http://neilyoung.warnerreprise.com on June 7th. The limited-edition vinyl pressing will be available on 180-gram double-disc vinyl pressed at Pallas, and mastered at Bernie Grundman Mastering by Chris Bellman. The fourth side of the vinyl will feature special album artwork etched into the disc.
And now, the WBR / RSD events:
REGINA SPEKTOR - Saturday, April 16th, 2pm:
Other Music - 15 E 4th St - New York, 10003 (212) 477-8150 www.othermusic.com
Special in-store performance at Other Music in NYC. First 100 fans to purchase RSD exclusive 7" "Four From Far" gain access to the performance.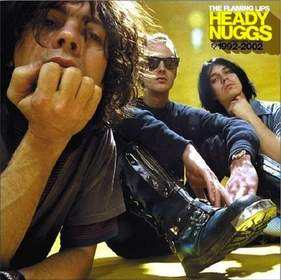 Regina will also be participating in a "Live in London" screening that same night presented by RSD at the Lincoln Center. Adria Petty will also be in attendance as well. Tickets available at Walter Reade Theater box office or link below.
Saturday, April 16th, 7pm - Lincoln Center / Walter Reade Theater
165 West 65th Street, New York, NY (212) 875-5600
http://www.filmlinc.com/films/series/record-store-day
MY CHEMICAL ROMANCE - Saturday, April 16th, 4:30pm:
Vertigo Music - 129 Division Ave S Grand Rapids, MI 49503-4215 (616) 742-5106
www.vertigomusiconline.com
In-store signing at Vertigo Music in Grand Rapids, MI. First 100 fans to purchase RSD exclusive 7" picture disc or a t-shirt will get a chance to meet the band.
DEFTONES - Saturday, April 16th, 2pm
Music Millennium - 3158 East Burnside Street Portland, OR 97214 (503) 231-8926
www.musicmillennium.com
In-store signing at Music Millennium in Portland, OR. First 100 fans to purchase RSD exclusive "Covers" or "Diamond Eyes" will get a chance to meet the band.
RICK ROSS (MMG) - Saturday, April 16th, 2pm
Music Depot - Greenspoint Mall 12300 North Freeway Houston, TX 77060 (281) 876-0778
In-store signing event in Houston at Music Depot with Rick Ross and Meek Mill. The first 250 fans to pre-order MMG "Self Made" album or buy a MMG t-shirt get a chance to meet Rick Ross and Meek Mill.
ART OF DYING - April 16th, 2pm
Ralph's Records - 3322 82nd Street Lubbock, TX 79423-2011 (806) 795-3322
Acoustic performance + signing with Avalanche artists Skillet and Halestorm at Ralph's Records in Lubbock, TX. Purchase "Vices & Virtues" to meet the band.
FOXY SHAZAM - Saturday, April 16th, 9pm
Shake It Records - 4156 Hamilton Avenue # 1 Cincinnati, OH 45223 (513) 591-0123 www.shakeitrecords.com
Acoustic performance + signing at Shake It Records in Cincinnati, OH.
PETER BUCK (REM) - Saturday, April 16th, NOON
Easy Street Records - 20 Mercer Street Seattle, WA (206) 691-3279 easystreetonline.com
In-store autograph signing. Fans that purchase a copy of the R.E.M. RSD exclusive 7" "THREE" or "Collapse Into Now" will have a chance to meet Peter.
DALE EARNHART JR. JR. - Saturday, April 16th, 5pm
UHF Records - 512 S Washington Ave Royal Oak, MI 48067 Neighborhood: Downtown Royal Oak (248) 545-5955 http://www.facebook.com/pages/UHF/119488368088692
In-store performance + signing.
As previously announced, Warner Bros. Records will make a series of vinyl albums and singles available on April 16th exclusively in honor of Record Store Day -- a celebration of the unique culture surrounding over 700 independently owned record stores in the USA, and hundreds of similar stores internationally. Warner Bros. Records is not only a partner in Record Store Day, but readies more vinyl for release than any other label. This year, we are outdoing ourselves with even more special releases to meet the demands of vinyl enthusiasts nationally and internationally as well. All items are available in very limited quantities and are sure to sell out fast, so don't delay!
And now... The Goods (in alphabetical order) as follows:
Bad Brains: God Of Love + bonus 7" (vinyl LP + two song 7" single)
For God Of Love, Bad Brains' first album for Madonna's label Maverick, the original lineup of the group reunited. Ric Ocasek, the producer of their breakthrough Rock For Light, also returned to produce the record. This release includes two previously unreleased demo tracks: "Let's Make Love" and "It's Agreeable" on a bonus 7" vinyl.
The Belle Brigade: The Belle Brigade (vinyl LP)
A chance to get an early copy of the self-titled debut album from brother and sister duo The Belle Brigade, fronted by Barbara and Ethan Gruska, before it's released digitally and on CD by Reprise Records on April 19th. Click on the provided link to hear "Sweet Louise" right now! http://sweetlouise.thebellebrigade.com/
Built To Spill: "Ripple" (7" picture disc) Very limited collector's edition is a picture disc and features only one track; a previously unreleased live version of the Grateful dead classic recorded live on October 11, 2010 in Charlotte, NC.
Eric Clapton: Unplugged (Two-disc set on 180-gram vinyl; Bernie Grundman Mastering)
Eric Clapton's Unplugged was responsible for making acoustic-based music, and "unplugged" albums in particular, a hot trend in the early '90s. Clapton's concert was not only one of the finest Unplugged episodes, but was also some of the most genuine, heartfelt music the guitarist has ever committed to tape. And some of his most popular: The album sold more than 10 million copies in the U.S. and won several Grammy Awards, including "Album Of The Year."
Deftones: Covers (vinyl LP) Truly a unique and eclectic collection of rare cover songs spanning multiple genres, none of which has ever been available on vinyl before and a fan essential.
Side A:
Drive (The Cars)
Caress (Drive Like Jehu)
Please Please Please Let Me Get What I Want (The Smiths)
No Ordinary Love (Sade)
Savory (Jawbox)
Do You Believe (The Cardigans)
Side B:
Simple Man (Lynyrd Skynyrd)
Ghosts (Japan)
The Chauffeur (Duran Duran)
If Only Tonight We Could Sleep (Live) (The Cure)
Sleep Walk (Santo & Johnny)
The Flaming Lips: Heady Nuggs: The First 5 Warner Bros. Records 1992-2002 (5 vinyl LP's - Bernie Grundman Mastering)
(1992) Hit To Death In The Future Head (Single Disc)
(1993) Transmissions From The Satellite Heart (Single Disc)
(1995) Clouds Taste Metallic (Single Disc)
(1999) The Soft Bulletin (Two Disc)
(2002) Yoshimi Battles The Pink Robots (Single Disc)
All titles, with the exception of The Soft Bulletin, have been out of print and unavailable on vinyl for a decade. Each box will be limited and numbered to create the ultimate LIPS collectors item.
Fleetwood Mac: Rumours - Standard and Deluxe Editions (Bernie Grundman Mastering)
The Diamond Award Winning, Grammy "Album Of The Year" masterpiece from Fleetwood Mac is available as an Audiophile Deluxe Version pressed on 2-Disc 45 RPM, 180 gram vinyl (pressed At Pallas), as well as a standard 33 1/3 single disc.
Glassjaw: Worship And Tribute - considered a hardcore masterpiece, this long sought-after pressing will be available on vinyl for the first time ever vinyl pressing in a limited edition.
Jimmy Eat World: Bleed American - A special 10th Anniversary Limited edition 3-disc reissue of this seminal album featuring a disc of rarities and b-sides pressed on 140 gram vinyl (each one will be hand numbered with a gold foil stamp). There will also be a special run of colored vinyl made exclusive for the Zia Record Store Day tent at Coachella in support of their appearance at the festival.
Mastodon: Live At The Aragon (Deluxe 2-disc set on 180-gram vinyl + DVD; Bernie Grundman Mastering) - Vinyl edition of the first-ever live experience package from heavy rock innovators Mastodon captures the band's sonic assault recorded and filmed live in October 2009 at Chicago's Aragon Ballroom while the band was touring in support of Crack The Skye.
My Chemical Romance: "Na Na Na (Na Na Na Na Na Na Na Na)" (7" picture disc)
The first single from the band's current album Danger Days: The True Lives of The Fabulous Killjoys, includes the previously unreleased "Zero Percent," on the B-side.
Tom Petty and the Heartbreakers: Tom Petty and the Heartbreakers (Limited Edition white vinyl), You're Gonna Get It! (Limited Edition blue vinyl); both Bernie Grundman Mastering. "Tom Petty and The Heartbreakers," the band's debut album, was originally released in 1976. The album is best known for introducing the world to the classic tracks "American Girl" and "Breakdown." "You're Gonna Get It!" Tom Petty and The Heartbreakers' second album was released in 1978. Building on the edgy yet always melodic sonic template created on their debut, this album features the hits "Listen To Her Heart" and "I Need To Know" which remain staples in the classic rock songbook.
R.E.M.: Three (3 - 7" single 45 RPM discs, first three singles from their new album, Collapse Into Now, each in individual art gatefold sleeves. All B-sides are previously unreleased. Bernie Grundman Mastering)
Disc 1. Mine Smell Like Honey/ Supernatural Superserious (live in Raleigh, NC)
Disc 2. Oh My Heart/ Harborcoat (live in Riga, Latvia)
Disc 3. ÜBerlin/ What's the Frequency, Kenneth? (live in Oslo, Norway)
Regina Spektor: Regina will be releasing a Record Store Day Exclusive, Four From Far, on April 16! The Limited Edition EP will contain the digital exclusive "Riot Gear," "The Sword & the Pen" and "Time Is All Around" from far Special Edition, and "Eet" from Live in London, now compiled together on light blue vinyl.
Warner Bros. Records will launch "Side By Side" -- a series of extremely limited-edition 7" vinyl singles featuring iconic WB artists covering other historic and personally influential iconic WB family artists. Each title will be uniquely colored, and 100 of each pressing will be randomly available on clear vinyl. The first four singles listed below will be released on Record Store Day with more singles to be announced soon.
"Havana Affair" (Red Vinyl)
The Ramones
Red Hot Chili Peppers
"Don't Want To Know If You Are Lonely" (Orange Vinyl)
Hüsker Dü
Green Day
"Just Got Paid" (Yellow Vinyl)
ZZ Top
Mastodon
"Love Hurts" (Light-Blue Vinyl)
Gram Parsons & The Fallen Angels Featuring Emmylou Harris
Jenny And Johnny
About Record Store Day:
Religions have holidays to celebrate their culture and now music does too. It's called Record Store Day and it happens on the third Saturday in April. This is the one day that all independently owned record stores come together with artists around the world to celebrate the art of music. Exclusive vinyl and CD releases, along with free gifts, are made exclusively for the day and hundreds of artists in the United States and in countries across the globe make special appearances and performances. Come join us and celebrate!
About ORG Music:
ORG is an independent special projects label dedicated to the record collector experience. High quality and restored vinyl reissues from the best catalogs in the world. Focusing on classic alternative, rock, pop and jazz. Distributed by WBR available on Becausesoundmatters.com
Visit: www.recordstoreday.com
Image Available: http://www2.marketwire.com/mw/frame_mw?attachid=1579096

Record Store Day Contact:
Perry Serpa
Good Cop Public Relations
(718) 846-0518
[email protected]
or
Cristina Parker
NoiseNY Public Relations:
(917) 684-0452
email: [email protected]

Warner Bros. Records Contact:
Rick Gershon
Warner Bros. Records Publicity:
818-953-3473
[email protected]


Copyright @ Marketwire
Page: 1
Related Keywords:
warner brothers record, record store day, flaming lips, deftones, fleetwood mac, r.e.m., Mac,OS9,OSX,USA,Marketwire,Gold,Music,Theater,Family,Other,
---