Real World Challenges Identify Top Illinois Tech Students
Louis Wasserman of the University of Chicago Outscores Field of 100+ Students in the 2011 ITA Fall Challenge Presented by GrubHub
(November 07, 2011)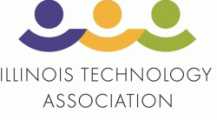 CHICAGO, IL -- (Marketwire) -- 11/07/11 -- The Illinois Technology Association (ITA) is proud to announce the winners of the 2011 Fall Challenge Presented by GrubHub. The Final Challenge focused on real world issues faced by Illinois technology companies and it proved to be a good test of ability. From the field of 120+ finalists, the top students stood apart from the crowd.
Louis Wasserman from the University of Chicago, Keunhong Park from University of Illinois Urbana-Champaign, and Sean Hurley from the University of Illinois Urbana-Champaign earned the top 3 scores for Undergraduates, each receiving cash prizes of $5,000, $2,500, and $1,000 respectively.
The top scoring Graduate student is Islam Ismailov from the University of Illinois at Chicago, who received a cash prize of $1,000.
"The ITA Fall Challenge was a complete success this year," said Mike Evans, COO and Co-Founder, GrubHub. "GrubHub connected with some of the brightest engineering minds coming from our local universities. We are looking forward to them joining our exemplary team and continuing our mission to build great products and provide incredible service."
Students in attendance participated in just over 200 interviews with Presenting Sponsor, GrubHub, and Supporting Sponsors Allscripts, Backstop Solutions Group, Centro, GE, Groupon, Model Metrics, MPS Partners, and Redpoint Technologies.
"Growing the awareness of the local technology industry, with the support of companies like our Presenting Sponsor, GrubHub, is at the core of the Fall Challenge," said Fred Hoch, President ITA. "Attracting and retaining top technology talent, fostered by the world-class universities here in the Midwest, not only fuels the economic growth of the region but establishes Chicago as a tech hub on a national level, attracting new businesses and funding."
The ITA thanks GrubHub, presenting sponsor, Allscripts, Backstop Solutions Group, Centro, Groupon, GE, Model Metrics and MPS Partners/Redpoint Technology, supporting sponsors, and participating sponsor companies including Applied Systems, Authentify, Agentis, ChannelIQ, Cleversafe, Clarity Consulting, Corptax, Dotomi, Forte CG, IfByPhone, kCura, Leapfrog Online, LyonsCG, MBX Systems, Orbitz, Orc, Pointbridge, Vibes Media and ZS Associates.
The top 10 finalists' average score was 141 out of 200 possible points. The students were given two hours to complete the exam, which was comprised of 3 questions focused on database architecture, algorithm development, and data rebuilding.
The 2011 participating Universities included University of Illinois in Urbana-Champaign, Illinois Institute of Technology, University of Chicago, DePaul University, University of Illinois at Chicago, Northern Illinois University, Illinois State University, Southern Illinois University, Northwestern University, Loyola University, Purdue, and Indiana University.
For more information about the ITA and the Fall Challenge, visit http://illinoistech.org.
About the ITA
The Illinois Technology Association (ITA) is a driving force behind the growth of Illinois' vibrant technology industry. We are relentless in championing the development and application of technology, from start-up companies to industry leaders, leveraging the transformative nature of technology to revolutionize industries. ITA uniquely capitalizes peer-to-peer collaboration, networking, and access to experts across the breadth of business to cultivate the Illinois technology industry. The unique and powerful integration of these valuable and experienced resources differentiates the ITA as a source of accelerated growth for the technology industry of Illinois. For more information about ITA, please visit www.illinoistech.org
Contact the ITA at headquarters@illinoistech.org, follow the discussion on Twitter at @itabuzz, and visit www.illinoistech.org to find out more about how ITA supports the growth of the local industry.
About GrubHub
GrubHub is a ventured-backed company founded in 2004 by Chicago-based software engineers Matt Maloney and Mike Evans. The website shows consumers all of the local restaurants that deliver to them and allows diners to order food for restaurant delivery or pick-up online, by phone or through the GrubHub iPhone and Android app. Both apps are free from their respective app markets, and it is also free for diners to order online at GrubHub.com. After acquiring Dotmenu, the parent company of Campusfood and Allmenus, the company has the largest restaurant listing in the country with 250,000 restaurant menus in over 50 major cities and countless college towns across the US.
GrubHub's consumer site and mobile apps currently service Chicago, New York, Los Angeles, San Francisco, Boston, Philadelphia, Washington D.C., San Diego, Orange County, Oakland, Seattle, Portland, Denver, Boulder, Miami, Dallas, Fort Worth, Houston, and Phoenix, with plans to add more cities in 2011.
Add to Digg Bookmark with del.icio.us Add to Newsvine
Contact:
Dorothy Radke
Marketing & Communications
ITA
+1.312.924.1044
dradke@illinoistech.org


Copyright @ Marketwire
Page: 1
Related Keywords:
Illinois Technology Association, Technology Events, Technology Networking, software association, Shipping & Receiving, Sales & Marketing, Networking, Database, Marketwire, , Restaurants, Business,
---