Readyforce Launches Beta Connecting Hiring Companies With Students Nationwide
(April 30, 2012)

MENLO PARK, CA -- (Marketwire) -- 05/01/12 -- Readyforce is inviting students and companies nationwide to sign up for its beta. Readyforce connects hiring companies with students seeking to launch their careers with satisfying jobs that fulfill their interests and passions.
There are 20 million college students looking for more than just a job. Readyforce has made it possible for students and companies to connect with each other in a way that goes far beyond a resume. Students can join Readyforce, set up a custom, multi-dimensional profile, and create a compelling video about themselves so companies can really get to know them.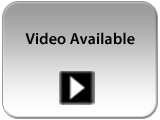 Companies request to participate in the Readyforce beta, which provides a vast new talent channel that they are able to search based on education, characteristics and preferences. Traditionally, only the biggest companies can commit to campus hiring programs, and those that do must compete with many others for the same talent.
So far, over 300 companies have joined Readyforce, including Box, ReTargeter and Zazzle. Fast growing tech companies such as Bloomspot, Reputation.com and SinglePlatform have made hires after viewing Readyforce profiles.
Readyforce is designed to allow companies and students to connect directly with each other, eliminating prohibitive recruitment times and costs, geography, time zones, and soulless paper resumes. Readyforce is designed to facilitate enduring matches and help launch meaningful careers, by focusing on proven interpersonal factors that contribute to job satisfaction, such as work style, personal preferences, interests and cultural fit.
"It's no secret that the way companies and college students find each other is inefficient and frustrating to all parties. One of every two students graduating this year will not find suitable work while companies nationwide have jobs they are ready to hire for, but because they lack the time and resources required to find the right candidates, the right matches aren't made. It's clear the system is badly broken. Readyforce fixes the problem and enables companies and students to connect in a satisfying way," said Readyforce CEO Alex Mooradian.
Shrey Bhatia, president of Reputation.com, said, "Readyforce opens up an important talent channel that before was too expensive and inefficient for small and medium-sized companies to tap into. We have already made several key sales hires with minimal time and dollar investment expended. Bringing on great talent is critical to us."
"Finding the right opportunity is no longer a black hole of submitting hundreds of resumes and crossing your fingers that it'll land somewhere that's a good fit," said hired college student Sushant Bhadkamkar from New York University.
Readyforce invites companies and students to join Readyforce today: www.readyforce.com
About Readyforce
Readyforce is building the easiest way for companies of all kinds to hire college students, interns and MBAs. Companies search and review profiles with recorded video of candidates and connect directly with students from around the country. Readyforce investors include Menlo Ventures, US Venture Partners, Founder Collective and First Round Capital. Readyforce was founded to address the inefficiencies of the three hundred billion dollar staffing market through a powerful combination of video, data and crowdsourcing.
Video-Link Available: http://www2.marketwire.com/mw/frame_mw?attachid=1966771

Add to Digg Bookmark with del.icio.us Add to Newsvine
Media contact:
Suzanne Matick
831-479-1888
suzanne@matick.net
suzanne@readyforce.com


Copyright @ Marketwire
Page: 1
Related Keywords:
college recruitment, college graduates, hiring, job boards, students, careers, employment matching , Marketwire, , Astronomy, College Students, Other,
---