Rauxa Acquires Digital Firm ThoughtMatrix
Bi-Coastal Marketing Agency Buys Award-Winning Digital Design Firm to Add Integrated Services and Expertise, Meet Client Needs
(January 12, 2012)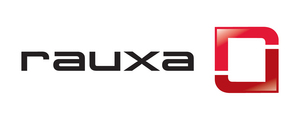 COSTA MESA, CA -- (Marketwire) -- 01/12/12 -- Rauxa, a full-service direct marketing agency, today announced it has acquired ThoughtMatrix, a San Francisco-based digital design and development firm. The deal will expand Rauxa's portfolio of digital and integrated services, adding expertise in leading-edge technology, creative talent and social influence marketing leadership.
"This acquisition will expand Rauxa's service footprint and continues our growth and evolution in digital services," Rauxa CEO Jill Gwaltney said. "We strive to make our clients' marketing dollars more productive, and we'll expand upon this by adopting and delivering the latest in digital marketing capabilities."
The two agencies will operate in their current locations until mid-2012, when Rauxa's San Francisco office will combine with ThoughtMatrix in a new location. Terms of the deal were not disclosed.
Founded in 2003 by Tony Rems and Trevor Fagerskog, ThoughtMatrix employs 44 people. Renowned clients include Autodesk, Mattel, Levi's, Dannon, Cisco, eBay, Expedia and PayPal. Rems, the former CTO of Razorfish, will assume the role of senior vice president of technology at Rauxa, while Fagerskog will become senior vice president of operations.
Gwaltney added that by teaming up with ThoughtMatrix, Rauxa is poised to deliver more engaging, immersive digital experiences, from Web design and mobile media to social, ecommerce, and content management.
Rauxa Chief Digital Officer John Barneson described the capabilities ThoughtMatrix brings as a strong complement to Rauxa's existing offerings, adding that the shop "possesses a full toolbox of digital, mobile, and social media solutions that effectively connect brand and consumer."
According to Barneson, instead of just sending messages out, brands must now find ways to draw consumers in, enticing them to click, enter, stay a while, and bring along some friends.
"The industry is evolving, and Rauxa is growing to meet these changes in order to deliver the most effective business solutions for our clients," Barneson said. "This new marketing world demands multichannel ideas, not just one-off creative solutions. A more holistic service offering is the most effective way to offer clients better results."
Barneson said no jobs are affected at either company. Despite adding staff through the acquisition, the agency currently has about 20 open job requisitions, many of which are digital positions.
"ThoughtMatrix was the one firm we met with that was closest to our culture and values. The two companies are closely aligned, both strategically and philosophically," Barneson said. "There is very little overlap on the operational end, and it will be business as usual at both companies."
Gwaltney added that as the industry continues to change its service landscape, she and her team remain committed to what has made Rauxa successful: putting the best interests of clients at the forefront.
"Sound strategy, inspired thinking, superior client service and disciplined project management," she said. "We're committed to creating leading-edge work for our clients, both today and in the future."
About Rauxa
Rauxa is a full-service, insight-driven, marketing agency that believes in all things measurable. With offices in New York, San Francisco, and Costa Mesa, Calif., Rauxa builds brand commitment while driving consumer response across all communication channels. Services include direct, digital, data, creative, strategic planning, CRM, B2B, branded content, and social media. A woman-owned agency founded in 1999, Rauxa is proud to represent a diverse portfolio of clients, including some of the world's most recognized brands.
Learn more at rauxa.com or visit facebook.com/rauxaagency
Contact:
Will Holburn
Phone: (949) 375-6940
Email: Email Contact


Copyright @ Marketwire
Page: 1
Related Keywords:
Rauxa, Sales & Marketing,Internet,Web Design,Social Media,Management,CTO/CIO,CEO/CFO,Web design,Marketwire, ,Internet Technology,Biology,Business,
---