RadioFlag Provides Students a Selective Listening Experience to Remember
(April 28, 2011)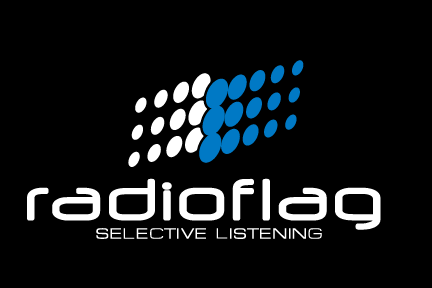 Irvine, CA (PRWEB) April 28, 2011
RadioFlags official launch was a success earlier this month, when students gathered around the student center Terrace Stage area on the campus of the University of California, Irvine, on a Monday afternoon, to catch a glimpse of an unusual sight.; A remote radio broadcast positioned directly in front of their usual gathering area. As the engineers finished assembling the stage and connecting the equipment, and the all star guest hosts began appearing, it was clear this was about to be a unique occasion.
On campus FM station KUCI was about to introduce RadioFlag to the social media landscape. RadioFlag and KUCI together produced a technically flawless event, as they escorted on stage some of Radios best talent to inform and entertain the student body, all while featuring traditional radios first listener driven focused - social application.
Those students who did not get the memo, initially appeared confused about all of the buzz, but soon learned this event would serve as a pleasant surprise distraction from their studies. Suddenly they were lining up in front of the stage under the RadioFlag tent, registering to use the web and mobile applications on a giant RadioFlag branded Apple computer flat panel. Registering enabled them to listen in on their mobile devices, and to win great give aways, including Lakers playoff tickets, which to southern California residents are as good as gold! During the broadcast, sign ups reached on average one per minute, and soon the flags began flooding in.
The 4 hour radio show was hosted by KUCIs own Ravind Kumar, a UCI student himself. As he took the microphone, he soon found himself surrounded by radio industry heavyweights Rich Marotta, a broadcasting hall of famer and multi Emmy Award winner; and Mychal Thompson, a two time NBA champion with the Showtime era Los Angeles Lakers, and current ESPN Laker announcer. To start the show, Thompson said of the launch broadcast, Now I know what it felt like to be one of the guys who pushed out the Wright brothers plane; or a guy who helped carry Paul McCartney's instrument into the first gig he ever played ... someone was there for those launches right? I feel like I am one of those guys who was just around watching this great launch of RadioFlag today!
Spero Dedes, the play by play radio voice of the Lakers, and NFL Network TV host also joined the broadcast team later during the event. This mix of youth and experience provided a fun and interesting day of radio, as these all stars sat in as special guest hosts during much of the show. Among others, call in guests during the broadcast included the following: Mario Lopez, host of Extra and America's Best Dance Crew for MTV, who discussed his various projects and secret hobby as a part time boxer. World Champion Manny Pacquiaos hall of fame trainer Freddie Roach talked about Mannys upcoming title fight and his opinion of Mario Lopez as a boxer considering he trains him too. Former Major League All Star pitcher - World Series Champion and current Angels broadcaster Mark Gubicza commented on UCI baseball and the MLB; Yoga guru to the NBA superstars Kent Katich explained how yoga has become an important part of the training regimen for many players. Co-founder of Archangel Ancient Tree Archive David Milarch explained how his non-profit genetically clones 3,000 year old Giant Sequoia trees. Newport Beach philanthropist and founder of the Center for Living Peace, Kelly Smith discusses the upcoming Living Peace Series presentation of Conversations with International Leaders appearance of the Dalai Lama at UCI .
Several sponsors supported the launch, including some of the areas most popular entertainment and restaurant establishments, who provided great give aways RadioFlag offered as prizes, including high priced dinners, tickets to professional sporting events, performing arts and concerts and students as expected couldnt flag fast enough trying to win them.
As soon as each contest was announced, those who tried winning were connecting with RadioFlag staff members within seconds by sending flags to claim their prize. The prize awarded to one winner was a chance to sit in with the World Champion Lakers announcing team, and ask them questions directly about his beloved team on air. It was an idea the producers had thought of only minutes earlier. After the winning students purple and gold moment - when walking off the stage, founder Anthony Roman chased after him, reminding him that only live radio has the ability to create such an unexpected and unscripted media generated opportunity. The winner just shook his head yes in agreement.
During the broadcast when Lakers announcer Spero Dedes was asked about his thoughts related to Social media, he commented, Its an industry thats exploding obviously. He went on to say about the RadioFlag application, Checking out the app here ... it's just amazing. It just seems like everything is at your fingertips. No matter where you are in this country, you can listen to any radio station thats streaming, and now all these little nooks and crannies that have been put into this applicationits just cutting edge and you wonder where the ceiling is and where this industry is going... even a year from now.
One of the most memorable moments for the RadioFlag team during the day, was when a student user randomly flagged a fact about KUCI, reminding everyone on the application of the stations history and the first song played was by the Archies in the 60s. Moments later, a flag appeared by user name earbuckle that read: I confess: I played Sugar, Sugar on KUCI in 1969. It was the only record we had at the time. When clicking on this users profile, it surprisingly revealed the message was flagged by the real Earl Arbuckle now out of New York. Arbuckle was the pioneer responsible for leading the KUCI radio project during its infancy. David, RadioFlags Chief Architect quipped when first seeing the flag, Now you see the power of this social network.
One thing is for certain: The RadioFlag team had proven, when you combine 21st Century social media and smart phone technology with old school live radio, even dedicated students with course overload will put the books down to selectively listen.
About RadioFlag
RadioFlag, was founded in April 2010, in Irvine, CA. RadioFlag creates applications to filter broadcasts and deliver to listeners a Selective Listening experience by connecting fellow listeners though a social network interface. The RadioFlag logo depicts two flags the one in blue representing socially connected listeners and the other in white - the broadcasters they tune into. For more information, visit http://www.radioflag.com.
About KUCI
KUCI (kuci.org) founded in 1969, is one of the nations most cutting edge stations, being one of the very first to offer online streaming all the way back in 1996, and is run by an all volunteer staff. They consider themselves the voice of freedom for all independent music that gets snubbed by the major labels, and encourage expression of all kinds . examining subjects mainstream radio won't. In addition to featuring the most prominent authors, academics, artists and activists of our time, some artists first heard on KUCI before hitting commercial radio include: Depeche Mode, The Pretenders, Elvis Costello, The Cure, Red Hot Chili Peppers, Metallica, No Doubt, The Cult, Nirvana, Pearl Jam, U2, The Police, The Beastie Boys, etc
Contact
RadioFlag, Inc.
Benjamin Burns, Social Media Director
312-242-2033
bburns(at)radioflag(dot)com
###
Read the full story at http://www.prweb.com/releases/RadioFlag/SocialRadio/prweb5264454.htm.
Page: 1
Related Keywords:
fishing industry,cinema industry,radio industry,television industry,music industry,process industry,radio,fishing industry,cinema industry,radio industry,television industry,music industry,process industry,mass media,news media,media,social security,social sciences,social issue,social issues (general),social conditions,social problems,social services,social conflict,computing and information technology,satellite technology,wireless technology,science and technology,
---