Rackspace Study Reveals That Retailers May Have Just 10 Seconds to Snare 38 Per Cent of Online Christmas Shoppers
Website and app performance and availability key to seasonal shopper success
(November 09, 2011)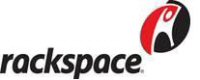 LONDON, UNITED KINGDOM -- (Marketwire) -- 11/09/11 -- This Christmas, UK retailers need to make sure their websites and apps are up to speed, or risk missing out on their share of the potential GBP 6.85 billion online spend(1), according to a new study commissioned by Rackspace?? Hosting (NYSE:RAX), the service leader in cloud computing. The research shows that almost four in ten (38 per cent) of the surveyed online shoppers abandon websites or apps that take more than 10 seconds to load, and close to half of those that believe the website is too slow (45 per cent) then turn to the competition to make their purchases.
Although 59 per cent use shopping online as a way to find cheaper prices, it's the convenience of online shopping that is seen as the key benefit by 70 per cent of respondents. The survey also indicated that a quarter of those surveyed (25 per cent) who shopped online last Christmas experienced problems.
Fabio Torlini, VP of Cloud at Rackspace, said: "Our study shows that 90 per cent of the UK adults we surveyed plan to buy at least some of their Christmas presents online, but over a third of busy shoppers will be gone in 10 seconds if they have to wait for websites or apps to load. This means that retailers need to prepare their web-based store fronts for surges in demand especially if they offer discounts and other deals, which may instantly attract masses of bargain-hungry online shoppers. Having the right cloud hosting service in place for those surges can be of great benefit for these retailers"
Rackspace's study shows that cash-strapped Britons may be looking for great deals this season, with 68 per cent of respondents seeking special offers, and 24 per cent waiting for the right offer before making their purchases.
Savvy smartphone owners in particular intend to use the latest technology at their disposal to make this an 'Appy' Christmas:
-- Over a quarter (27 per cent) of those respondents looking for a deal plan to use mobile app voucher codes. -- Almost one in every five (18 per cent) of the respondent shoppers say they plan to use their smartphone in store to scan a product's barcode to compare prices online before making their purchasing decision. -- A similar proportion (19 per cent) intends to use their smartphones to scan QR codes and access promotional offers from retailers.
According to Peter Briffett, MD at LivingSocial, UK, Ireland and the Netherlands: "With the huge demand we are seeing for social commerce, it's no surprise that many people plan to hold off making purchases until they see the right deal. Similarly, it's easy to see why retailers are making the most of this new way to attract new customers. It's important for retailers to note, however, that the key to selling online is a snappy, seamless experience."
Rackspace's research indicates that e-commerce and m-commerce will grow dramatically this Christmas compared to last year:
-- Nine out of ten survey respondents (90 per cent) are planning to purchase at least some of their presents online in the lead up to Christmas, an 18 per cent increase - representing 8.7 million more people - compared to the survey results that indicated that 72 per cent of respondents purchased Christmas presents last year. -- Two-thirds of respondents (66 per cent) plan to buy half or more of their presents online, with the average online spend per shopper at GBP 158 - or roughly GBP 6.85 billion(2) in total across the UK adult population. -- M-commerce is growing too, with almost one in four respondents (23 per cent) intending to buy a Christmas present online using a smartphone or tablet. This is a 6 per cent increase on last year compared to the survey results that indicated that 17 per cent o respondents bought Christmas presents using a smartphone or tablet last year, and represents an additional 2.9 million people(3).
Books are set to be the most popular online Christmas purchase, with 43 per cent of those surveyed planning to buy them. They are followed by DVDs and games (42 per cent), clothes and accessories (40 per cent) and electrical goods such as cameras and laptops (33 per cent) - the latter indicating a growing trust in online shopping as a way to purchase 'big ticket' items.
To help retailers prepare for the 53 per cent of UK adults starting their Christmas shopping this month (November) or next, Rackspace has developed a list of top tips:
THE FIVE 'R's
Review - a full audit of your infrastructure will ensure your network connections are properly sized to handle a high influx of web traffic
Ready - a readiness load test 6-8 weeks in advance will test the capacity of your site and add additional hardware capacity changes if necessary
Rehearse - if possible, simulate different types of failures in a development environment before the live date. The best way to handle failure is to practise failing
Reinforce - work with your support team to make sure multiple web servers are up and running during high-traffic times, which will ensure your site stays up during critical high-traffic times
Remedy - look at your average daily traffic volume, analyse any downtime you had and correlate it to the cause. Begin working on a plan to remedy it for next year
For more information and info graphic please go to http://www.rackspace.co.uk/landing-pages/appy-christmas/
Notes to Editors
(i) The research was commissioned by Rackspace Hosting and conducted by independent researchers OnePoll. The study involved 2,000 UK adults aged 18 years-old and over across the UK and was carried out in October 2011. To see full survey please click here: www.rackspace.co.uk/landing-pages/appy-christmas/
About Rackspace
Rackspace Hosting is the world's leading specialist in the hosting and cloud computing industry, and the founder of OpenStack, an open source cloud platform. Rackspace provides Fanatical Support ?? to its customers, across a portfolio of IT services, including Managed Hosting and Cloud Computing. In 2010, Rackspace was recognised by the Sunday Times Best Places to Work and Financial Times Top 50 Great Place to Work in the United Kingdom for the seventh year in a row. The company was also positioned in the Leaders Quadrant by Gartner Inc. in the "2010 Magic Quadrant for Cloud Infrastructure as a Service and Web Hosting. For more information, visit www.rackspace.co.uk.
Forward-Looking Statements
This Press Release contains forward-looking statements within the meaning of Section 27A of the Securities Act of 1933 and Section 21E of the Securities Exchange Act of 1934 that involve risks, uncertainties and assumptions. If such risks or uncertainties materialize or such assumptions prove incorrect, the results of Rackspace Hosting could differ materially from those expressed or implied by such forward-looking statements and assumptions. All statements other than statements of historical fact are statements that could be deemed forward-looking statements, including any statements relating to expected or predicted behaviours of consumers and on-line purchases; any statements of expectation or belief directly relating to Rackspace business derived from the survey results; and any statements of assumptions underlying any of the foregoing. Risks, uncertainties and assumptions include a substantial margin of error in the survey results, inconsistencies in respondent's understanding and Rackspace's analysis of survey questions and results, the possibility that expected benefits from any shift in consumer behaviour may not materialize as expected; the achievement of expected operational results from any shift in consumer behavior; and other risks that are described in Rackspace Hosting's quarterly report on Form 10-Q for the third quarter 2011 filed with the Securities and Exchange Commission on November 8, 2011. Except as required by law, Rackspace assumes no obligation to update these forward-looking statements publicly, or to update the reasons actual results could differ materially from those anticipated in these forward-looking statements, even if new information becomes available in the future.
(1) This is an approximate amount, calculated by taking the latest figures available for the UK adult population - 48.2 million (according to the Office of National Statistics 2009), multiplied by 90% (based on the number of survey respondents that have indirectly indicated they would shop on-line for Christmas this year, multiplied by the survey respondents average online spend of GBP 158.
(2) See footnote 1.
(3) This is an approximate amount, calculated by taking the latest figures available for the UK adult population - 48.2 million (according to the Office of National Statistics 2009), multiplied by 6%
Contacts:
3 Monkeys Communications
Deborah Arantes
0207 7009 3158


Copyright @ Marketwire
Page: 1
Related Keywords:
Rackspace , Internet, Adults, Communications, Web, Smart Phone, Accessories, Adult, Research, Internet, Business Issues, Hardware, Cloud Computing, IT Management, Law & Regulations, infrastructure, Cloud infrastructure, Prosumer/Consumer, Business, Handheld PC/PDA, Law, PDA/Smartphone, Ireland, Marketwire, Inc., , Financial, Internet Technology, Business, england, Adults, Other,
---