Rachael Ray Show "Goes Green" With Totally Green's Ingeo Green Bottle Spring Water
Totally Green Selected as Provider of Bottled Drinking Water for the Emmy Award-Winning Rachael Ray Show
(July 10, 2012)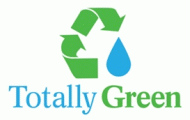 TULSA, OK -- (Marketwire) -- 07/10/12 -- Totally Green, Inc. (PINKSHEETS: TLGN), a pioneer in organic food processing systems and compostable packaging alternatives, has been selected by the Emmy® Award-winning Rachael Ray talk show to supply bottled spring water for its seventh season premiering in September 2012.
Totally Green will supply the show's staff and audience the company's Ingeo Green Bottle Spring Water, which features a plant-based, compostable container. Produced by the company's proprietary Ingeo™ ("in-gee-oh") technology, the bottle represents the ideal earth-friendly alternative to traditional petroleum-based plastic water bottles that can take thousands of years to decompose -- if at all.
As the show's supplier of bottled water for the 2012-2013 seasons, Totally Green will be featured on www.rachaelrayshow.com and listed in the show's closing credits. The "Green Room" where the show's celebrity guests prepare to go on also will be furnished with the product.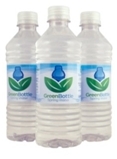 "Given its plant-based and compostable container, Green Bottle Spring Water supports new sustainability initiatives for a better environment," said Joan Joffa, the independent publicist that brought both parties together.
Nearly 90% of plastic water bottles are not recycled, and with the skyrocketing consumption of bottled water in recent years, this equates to a tremendous amount of landfill space being consumed by water bottles. Further, since most plastic bottles are a product of petroleum, their continued use is depleting a non-renewable resource. The fact that the Green Bottle Spring Water container is 100% plant-based makes it not only produced by a renewable source, but allows it to be easily recycled, composted, or cleanly incinerated.
"Our association with the Rachael Ray Show is a special honor, especially considering the show's tremendous popularity," said Totally Green's president Nate Baker. "We expect this product exposure will accelerate our path toward mass adoption across the country. Supplying it to the show's Chelsea Television Studios production facility in New York City will serve as a perfect spring board for us to launch the product in the Empire State."
About The Rachael Ray Show
Rachael Ray's hugely successful syndicated daytime program was launched in the fall of 2006. Showcasing Rachael's warmth, energy and boundless curiosity, the show -- produced by CBS Television Distribution in association with Harpo Productions, Scripps Networks and Watch Entertainment -- invites viewers to experience life the Rachael Ray way. Credited with getting America back in the kitchen with her easy approach to cooking, Rachael takes the same philosophy -- finding simple solutions to everyday problems -- beyond the kitchen and into all aspects of the show.
The show won Daytime Emmy Awards for Outstanding Talk Show Entertainment in 2008 and 2009, as well as received other nominations, including for best Talk Show Host. During its first season, the show averaged about 2.6 million views daily, making it one of the highest viewed daytime shows. It will begin its seventh season this fall.
About Ingeo Green Bottle Spring Water
Green Bottle Spring Water is created with Totally Green's patent-pending Ingeo™ technology using plant materials rather than petroleum-based plastic. While PET bottles take thousands of years to break down, these earth-friendly PLA bottles completely degrade in an industrial grade compost pile in approximately 30 days. Since they are clean burning, Totally Green's green bottles can also be incinerated, or they can be collected and sorted for PLA-specific recycling.
Filled with refreshing, mineral-rich, natural spring water, Green Bottle Spring Water is shipped from regionally located springs in order to reduce the ecological footprint associated with transportation. The chemical-free Ingeo green bottles assure that the spring water is always pure and fresh. Green Bottle Spring Water is also available for private labeling and comes in a variety of colors.
About Totally Green
Totally Green, Inc. develops, manufactures, and markets the company's ORCA Green™ Machine and markets the Ingeo™ Green Bottle Spring Water. The ORCA (Organic Refuse Conversion Alternative) machine allows for rapid composting of most organic material in institutional and commercial end-user applications, after which the liquid compost is either returned to the soil as nourishment or disposed of through the ordinary sewer system. The machine creates meaningful cost savings for customers while diverting food waste from landfills and reducing methane gas production. Both products offer businesses and consumers innovative and affordable solutions for food & beverage by-product disposal. For more information, please visit www.totallygreen.com.
Important Cautions Regarding Forward-Looking Statements
This press release contains "forward-looking statements." Forward-looking statements are statements concerning plans, objectives, goals, strategies, expectations, intentions, projections, developments, future events, or performance, underlying (expressed or implied) assumptions and other statements that are other than historical facts. These forward-looking statements are only predictions. All statements relating to the Company's plans to upgrade its listing to OTCQX, to becoming a reporting company, and other plans are subject to risks and uncertainties beyond the Company's control. No assurances can be given that such predictions will prove correct. Actual events or results may differ materially. Forward-looking statements should be read in light of the cautionary statements and risks that include, but are not limited to, the risks associated with a small company, our comparatively limited financial resources, the uncertainty of market trends, the competition faced from other current and future technologies and the uncertainties of competitive pressures we face. These or other risks could cause actual results to differ materially from the future results indicated or implied in such forward-looking statements. We undertake no obligation to update or revise such statements.
Image Available: http://www2.marketwire.com/mw/frame_mw?attachid=2034308

Add to Digg Bookmark with del.icio.us Add to Newsvine
Company Contact:
Nate Baker
President & Interim CFO
Totally Green, Inc.
Tel 918-619-9700

Investor Relations Contact:
Liolios Group, Inc.
Scott Liolios or Chris Tyson
Tel 949-574-3860


Copyright @ Marketwire
Page: 1
Related Keywords:
biodegradable packaging, plant-based PLA, food waste disposal, compostable materials, food disposal, Marketwire, Inc., Financial, Television, Environmental Technology, Green Technology, Entertainment, Other,
---