RCI Continues to Reinvent Vacation Exchange With Much More Than a 'Touch' of Technology
World's Largest Vacation Exchange Company Continues to Break New Ground on Innovations That Enhance the Member Experience
(March 16, 2010)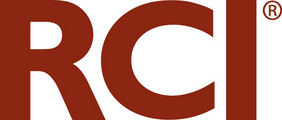 PARSIPPANY, NJ -- (Marketwire) -- 03/16/10 -- Further expanding its legacy as a technology leader in the industry, RCI, the global leader in vacation exchange and one of the Wyndham Worldwide family of companies (NYSE: WYN), today unveiled two new RCI® applications for the iPhone® digital mobile device that will enable travelers to show friends where they've been and where they're going. Tweeting, texting, blogging -- RCI recognizes that consumers have a legitimate vacation planning tool in the palm of their hand with the new applications that will help enhance the trip planning process and allow users to share vacation experiences with their social networks.
Following the earlier announcement of its plan to launch its innovative RCI Points Platinum(SM) membership tier, RCI unveiled the newest of its cutting-edge technology initiatives during the American Resort Development Association (ARDA) 2010 Convention and Exposition in Las Vegas. Marking its debut into the mobile marketing world, RCI launched the RCI TV application for the iPhone and iPod® touch, currently available through the Apple® store. Through this portable version of RCI TV, which is currently available to the general public on RCI.com, users can view a list of featured Destination Channel videos. The application lists all videos with a small thumbnail image, video title and video length in the application navigation. Once users view the video, they can email the video link to a friend or save it for themselves. RCI plans to provide additional functionality and more videos for download in future releases.
"Since inventing the concept of vacation exchange more than 35 years ago, RCI has been devoted to providing innovative technology and marketing solutions that add value to our affiliated developers and members," said Geoff Ballotti, CEO, RCI. "From our new YouTube site with rich high-definition video which is creating marketing leads for affiliates to these two new Apple® applications, which we believe our members will love, we are committed to developing great content and the best social media applications we can to drive member engagement and lower our customers' marketing costs."
Also unveiled was the RCI SnapBook™ application which allows users to capture pictures, videos, voice memos and texts on their iPhone during a vacation, with the application automatically logging when and where the event took place. The assets can then be loaded to RCISnapBook.com where they will be published in either a scrapbook, timeline or map display. At any time during or after the vacation, the user can share their vacation memories with friends or log into the RCI SnapBook portal and add additional assets.
These latest innovations follow the recent launch of RCI's YouTube site. Launched in January 2010, the RCI YouTube channel contains over 50 quality resort videos from RCI TV that showcase RCI affiliated properties around the world. From this site, visitors can link directly to RCI.com and even back to the affiliated resort to view rich video content on the resort they are interested in along with information that further educates the public on the benefits of vacation ownership.
RCI also announced that it will introduce RCI Points Platinum, a new tier of membership and the latest enhancement to its successful RCI Points® program that will offer premium exchange and lifestyle benefits to members.
"As the inventor of the vacation exchange business, we continue working to develop fresh and new ideas that will improve our members' experience and exceed the expectations of our affiliates," said Ballotti. "These new applications bring an exciting and dynamic element to RCI and we're planning to expand these channels and make our ever-growing travel and resort content more widely available across our social networks."
About RCI
RCI is part of Wyndham Exchange and Rentals, the worldwide leader in vacation exchange and the European leader in vacation rentals, with exclusive access for specified periods to more than 65,000 vacation properties in approximately 100 countries. Wyndham Exchange and Rentals is comprised of vacation exchange, including RCI, the worldwide leader in vacation exchange and provider of travel services to businesses and consumers and The Registry Collection® program, the world's largest luxury exchange program; vacation rentals, including Endless Vacation Rentals®, Landal GreenParks®, Novasol®, and other renowned vacation rental brands, through which vacationers can rent a variety of property types, from city apartments to villas; and NorthCourse® Leisure Real Estate Solutions, a research and consultancy firm providing advisory services to the global leisure real estate industry. Wyndham Worldwide Corporation is one of the world's largest hospitality companies with leading brands in lodging franchising, vacation ownership, vacation rentals and vacation exchange.
For additional information visit www.wyndhamer.com or the media center of www.wyndhamworldwide.com.
*iPhone®, iPod® and Apple® are registered trademarks of Apple Inc. This press release is an independent announcement and has not been authorized, sponsored or otherwise approved by Apple Inc.
Add to Digg Bookmark with del.icio.us Add to Newsvine
CONTACT:

Leah Latour
Manager, Public Relations
RCI
7 Sylvan Way
Parsippany, NJ 07054
(973) 753-6560
[email protected]


Copyright @ Marketwire
Page: 1
Related Keywords:
RCI, vacation exchange, family, iPod, technology, videos, vacation, Marketwire, Inc.,Apple Computer,Lodging,Television,Lifestyle,Business,Email,Family,Other,
---