R2 Financial Technologies Announces New Partnership With Trepp for CMBS Data and Analytics
(November 16, 2011)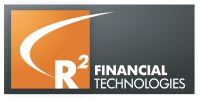 TORONTO, ONTARIO -- (Marketwire) -- 11/16/11 -- R2 Financial Technologies announced today a new partnership agreement with Trepp LLC that enables users of the NxR2 system to seamlessly integrate data and analytics from Trepp into their portfolio and risk management analyses.
The Trepp CMBS Deal Library is the largest commercially available database of CMBS and the industry's standard model set that drives CMBS secondary trading worldwide. The Deal Library contains comprehensive information and history on the deals, loans and properties within the global securitized commercial market.
NxR2 is a real-time pricing, portfolio construction and risk management application designed to help portfolio managers, traders and risk managers to independently price and analyze the risk in complex portfolios. Integration of the Trepp data and analytics will further improve on the depth and detail of analyses performed on portfolios that contain CMBS.
To learn more about the NxR2 system or how to leverage Trepp data and analytics within the system, please contact us at 416.306.6464 or visit us online at www.r2-financial.com to request a demo.
About R2 Financial Technologies
R2 Financial Technologies provides advanced risk and scenario-based analytics to traders, portfolio and risk managers for pricing, hedging and capital management across asset classes. Our software leads the industry, providing practical risk intelligence through expertise in multi-asset class portfolio-level analytics, complex credit and structured product risk analytics and sophisticated scenario analytics. For additional information, please visit www.r2-financial.com.
About Trepp, LLC
Trepp, LLC is the leading provider of CMBS and commercial mortgage information, analytics and technology to the global securities and investment management industries. Trepp provides primary and secondary market participants with the tools and insight they need to increase their operational efficiencies, information transparency and investment performance. For more information visit http://www.trepp.com.
Contacts:
For R2 Financial Technologies:
Debbie Williams
+1.508.433.0083
[email protected]
www.r2-financial.com

For Trepp:
Great Ink Communications
Eric Gerard
212-741-2977
[email protected]

For Trepp:
Great Ink Communications
Roxanne Donovan
212-741-2977
www.trepp.com


Copyright @ Marketwire
Page: 1
Related Keywords:
R2 Financial Technologies , Marketwire, ,Financial,
---