Quture/TCLN Issues Shareholder Letter and Update
(June 21, 2012)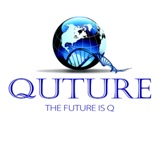 DAYTONA BEACH, FL -- (Marketwire) -- 06/21/12 -- Quture International, Inc. (OTCQB: TCLN) (PINKSHEETS: TCLN) ("Quture") today announced that the Chairman & CEO of Quture has released a comprehensive shareholder letter to all known shareholders of the company. The letter provides an update on Quture business operations and a discussion of its future plans for making the company a success in 2012 and beyond.
June 21, 2012
Dear Quture/TCLN Shareholders & Supporters:
I am pleased to take this opportunity to share with you the basis for my belief that Quture, trading as TCLN, is well positioned to market our products and services through several subsidiaries to all potential customers in the health and health care market. Quture is at a pivotal time of beginning marketing and commercial sales of our QualOptima product, now programmed on the InterSystems platform. We are starting with targeted "reference hospitals" and look forward to reporting our progress. We believe this will provide us with improved demonstration capabilities for even more credible engagement with potential hospital customers.
At the same time, you are beginning to see the various subsidiary companies of Quture as they form: the North American operations company Quture, Inc., the European operations subsidiary Quture Euro, LLC and the Qx Health Exchange, LLC. I want to make our strategy clear to investors about why we are positioning these subsidiaries in Quture. The clinical data the QualOptima product collects and analyzes into Quture's clinical knowledge has extraordinary value to the total array of potential customers. While we have explained the value of the product for internal purposes of hospitals customers and their physicians, the same information has unique and immense value to patients and to the payers of their health care. Hospitals and their physicians can coordinate personalized care around patients' specific risk factors and outcomes. So the same clinical data can be formatted for a variety of personalized health uses, applied through different products and strategies in the various subsidiaries. HIPPA privacy compliance is essential, but very manageable when done within proscribed guidelines.
We have already emphasized the drivers for hospitals to license the QualOptima product. But two other major forces are converging beyond those: (1) the need for hospitals to market to their patients, potential patients and to the payers for health care in their region and (2) the transition to wellness and well care in a proactive, patient-centered healthcare system where patients and their employers take more responsibility in coordinating and directing their health and care.
Hospitals are reported to spend more than $700 billion annually on advertising. However, less than 20% of U.S. hospitals are guided by an active strategy to market their brand, less than one-fifth of hospitals nationwide. "Brand" equity is probably the single most important tool in marketing, and hospitals increasingly need to strengthen their brand. As patients assume more active roles in healthcare decisions and health insurers focus more on results and costs as the value equation for provider selection, brand equity is becoming crucial in the highly competitive healthcare market.
My view is that forces in the health care market continue to converge at the juncture where QualOptima fills a crucial void that has inhibited hospitals and physicians from making clinical data-driven decisions to improve care and reduce costs. Quture remains committed to our primary focus to commercialize the QualOptima product. At the same time, Quture is evaluating technologies that could provide us with significant competitive and time-to-market advantages in the personalized health area as well. In order to enter the personalized health market earlier than the data from products timeline of our own technology will allow, we are considering opportunities to acquire assets or companies that provide supplementary clinical information and interdisciplinary products that have already hit the market and are generating revenues. In addition, we are also looking at the possibility of purchasing or exclusively licensing personalized performance and outcomes technology that could be productized quickly. In order for us to move forward on either of these options, we would need to gain a significant and sustainable competitive advantage in addition to generating revenues.
In my mind, the way forward for Quture is clear. We will continue to develop our unique and proprietary clinical performance and outcomes enhancement technology. We are seeking channel distribution options to augment our sales and marketing programs. At the same time, we are exploring opportunities to quickly enter the rapidly emerging personalized health market with products that are based on a technology as compelling as our own. We intend to build on the solid foundation of great technology with our outstanding Application Partner InterSystems and with an experienced management team. We continue to strive to build a sustainable emerging growth company that provides lasting value to our customers and to you, our shareholders.
Sincerely,
Quture International, Inc.
Landon Feazell
Chairman & Chief Executive Officer
ABOUT QUTURE INTERNATIONAL, INC. (www.quture.com)
Quture International, Inc. is an emerging growth company positioned to become the leading clinical knowledge company in the world. The core competence of Quture is clinical performance enhancement to achieve optimal patient outcomes. Quture's brand is centered on the value proposition of trust, transparency and independence. As the free enterprise solution to improving health and health care while reducing costs, Quture is comprised of a subsidiaries in North America and Europe for the operations of its software technology solutions, plans for a "beyond data" consulting and knowledge applications company, as well as plans for a personalized, proactive, and predictive medicine company with a virtual community of members. These subsidiaries will all be affiliated with the Qx Medical Exchange, which the Company intends to become the largest medical and health exchange in the world. Quture International is a Nevada corporation currently trading under the symbol TCLN.
This release contains forward-looking statements, including, without limitation, statements concerning our business and possible or assumed future results of operations. Our actual results could differ materially from those anticipated in the forward-looking statements for many reasons including: our ability to continue as a going concern, adverse economic changes affecting markets we serve; competition in our markets and industry segments; our timing and the profitability of entering new markets; greater than expected costs, customer acceptance of our products or difficulties related to our integration of the businesses we may acquire; and other risks and uncertainties as may be detailed from time to time in our public announcements and SEC filings. Although we believe the expectations reflected in the forward-looking statements are reasonable, they relate only to events as of the date on which the statements are made, and our future results, levels of activity, performance or achievements may not meet these expectations. We do not intend to update any of the forward-looking statements after the date of this document to conform these statements to actual results or to changes in our expectations, except as required by law. There is no assurance that a definitive agreement will be completed.
Contact:
Mele Telitz
Director of Communications
303-204-4486
mele@quture.com

For Further Information Contact:
Constellation Asset Advisors, Inc.
Jens Dalsgaard
President
+1 (415) 524-8500


Copyright @ Marketwire
Page: 1
Related Keywords:
Quture International, Inc., USA, Marketwire, Inc., Healthcare, Hospitals, Medical, Business, Other,
---