Quture International, Inc. / TCLN Announces Pre-Launch Completion of QualOptima Commercial Product
Quture's Successful Product Integration Signals Move to Commercial Sales of Product to Transform Payment & Delivery Systems
(June 12, 2012)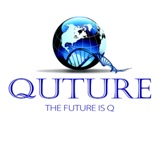 DAYTONA BEACH, FL -- (Marketwire) -- 06/12/12 -- Quture International, Inc. (OTCQB: TCLN) (PINKSHEETS: TCLN) and Quture, Inc. ("Quture") announce successful completion of product development between Quture, Keith Candiotti, MD, its Product Medical Director, and officials of InterSystems Corporation (www.intersystems.com). Quture previously announced successful completion of the Product Demonstration Project on March 27, 2012 and migration of its peer review product, both on the InterSystems technology platform, on April 4, 2012. Following meetings last week with Dr. Candiotti and InterSystems at the University of Miami, Miller School of Medicine, Quture now announces final integration of these applications into the single QualOptima product. This signals the ability of Quture to move into initial commercial sales. Continued product development of the next phases will result in an even more robust software program to become the global performance enhancement system to transform payment and delivery systems in health care.
"Quture has worked toward this milestone for over one year, and having Dr. Candiotti work directly with the software engineers and sales and marketing experts at InterSystems will lead to major commercial product advances," said Landon Feazell, CEO of Quture International. "Quture recognized with InterSystems at both the HIMSS conference and the InterSystems Global Summit that the need remains in the hospital market for the peer review product. Existing and prospective customers are anxiously awaiting peer review integrated with performance analytics now programmed on the InterSystems platform, named QualOptima. This integration is now the backbone of the new 'transformative and disruptive' tool to enhance clinical performance to achieve optimal patient outcomes. The Medical Director of InterSystems and Dr. Richard Fantozzi, the CEO of Quture, Inc., urged the Company to integrate the performance product with the peer review product to make QualOptima more immediately valuable to hospitals. By integrating these product functionalities, the sum is exponentially greater than the parts as coordinated applications."
Keith A. Candiotti, M.D., is Executive Vice-Chair & Chief Operating Officer, and Vice-Chair, Clinical Research, Department of Anesthesiology, Jackson Memorial Hospital and University of Miami Miller Medical School. His brilliant design of the performance measurement product integrated with the peer review product secures QualOptima's immediate value for the short- and long-range future, no matter how the Supreme Court rules on the healthcare law. The integrated QualOptima product connects individual patient risk factors with evidence-based performance measures compared to patient outcomes, empowering multiple hospital users to use true clinical knowledge and actionable insight to improve care and reduce costs.
"These transformative assets are converging on the remarkable InterSystems technology platform to derive clinical knowledge solutions," Feazell continued. "Disparate databases and silos of information have limited our endeavors for over 35 years of clinical performance measurement in health care. We believe data-driven clinical decisions by providers, payers and patients from these sources of previously inaccessible information will forever change the payment and delivery systems of health care and health. This is a pivotal juncture in health care and its impact on the American economy and on the lives of patients and the professionals devoted to caring for them. We will be proud to soon introduce these new tools commercially to accomplish our mission and to exceed and bring new capability to the extensive new federal and national mandates and standards. These endeavors are converging to pave the way for other anticipated business opportunities and reflect our current strategic plans to build long-term shareholder value."
QUTURE INTERNATIONAL, INC.
Quture International, Inc. is an emerging growth company positioned to become the leading clinical knowledge company in the world. The core competence of Quture is clinical performance enhancement to achieve optimal patient outcomes. Quture's brand is centered on the value proposition of trust, transparency and independence. As the free enterprise solution to improving health and health care while reducing costs, Quture is comprised of a subsidiaries in North America and Europe for the operations of its software technology solutions, plans for a "beyond data" consulting and knowledge applications company, as well as plans for a personalized, proactive, and predictive medicine company with a virtual community of members. These subsidiaries will all be affiliated with the Qx Medical Exchange, which the Company intends to become the largest medical and health exchange in the world. Quture International is a Nevada corporation currently trading under the symbol TCLN.
QUTURE, INC.
Quture, Inc. is the operations subsidiary of Quture International, Inc., positioned to become the international standard in health care performance, outcomes and analytics. Quture's transformational product QualOptima operates on the InterSystems technology platform, the leading software platform globally for health care. QualOptima is the transcendent healthcare analytics system for performance enhancement to achieve optimal patient outcomes. The analytics system measures performance against evidence-based optimal clinical processes of care. The clinical data repository of QualOptima, the Qualytx integrated aggregate clinical database, is planned to become the international common data platform for health and health care. Qualytx will then be capable of transforming personal health and health care through knowledge solutions founded on Quture's proprietary science of knowing what to measure, where that data resides in disparate databases, using the InterSystems technology to electronically abstract that data, and converting data to knowledge and actionable insight with its revolutionary and proprietary analytics system. As America transitions to payment for value and U.S. and international pressures converge to measure performance, Quture will navigate the future of global health and healthcare quality, patient safety and value.
This release contains forward-looking statements, including, without limitation, statements concerning our business and possible or assumed future results of operations. Our actual results could differ materially from those anticipated in the forward-looking statements for many reasons including: our ability to continue as a going concern, adverse economic changes affecting markets we serve; competition in our markets and industry segments; our timing and the profitability of entering new markets; greater than expected costs, customer acceptance of our products or difficulties related to our integration of the businesses we may acquire; and other risks and uncertainties as may be detailed from time to time in our public announcements and SEC filings. Although we believe the expectations reflected in the forward-looking statements are reasonable, they relate only to events as of the date on which the statements are made, and our future results, levels of activity, performance or achievements may not meet these expectations. We do not intend to update any of the forward-looking statements after the date of this document to conform these statements to actual results or to changes in our expectations, except as required by law. There is no assurance that a definitive agreement will be completed.
For Further Information Contact:
Constellation Asset Advisors, Inc.
Jens Dalsgaard
President
+1 (415) 524-8500

Mele Telitz
Director of Communications
303-204-4486
[email protected]


Copyright @ Marketwire
Page: 1
Related Keywords:
Quture International, Inc., USA, Marketwire, Inc., Healthcare, Hospitals, Medical, Business, Science, Judicial, Other,
---