Q'VIVA! Partners With yap.TV to Power Second Screen Experience Across Latin America and the United States
Get More Jennifer Lopez, Marc Anthony and Jamie King in a First of Its Kind Second-Screen Experience
(April 05, 2012)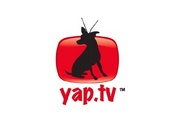 LOS ALTOS, CA -- (Marketwire) -- 04/05/12 -- Simon Fuller's XIX Entertainment, in partnership with yap.TV (http://www.yap.tv) for ¡Q'VIVA! The Chosen, is setting a new standard for Interactive TV on the second screen. ¡Q'VIVA! is the first TV show format that incorporates original, produced content on the second screen simultaneously with the first broadcast, or DVR, using yap.TV's Live Pulse audio synchronization technology. yap.TV will develop a custom roadmap that integrates the first screen viewing experience with the second screen, and in return ¡Q'VIVA! will provide millions of dollars worth of on-air TV promotion across more than 20 Latin America and North America markets, including Fox, Univision, Televisa, TV Record, TLN Telelatino, Caracol, America Television, and others, and support from Jennifer Lopez and Marc Anthony.
¡Q'VIVA! is an ambitious first for TV, featuring executive producers and hosts Jennifer Lopez, Marc Anthony, and Jamie King, leading a journey across The Americas in search of 'The Chosen Ones' who will prove they have the talent to represent their country. Jennifer and Marc will bring their newfound talent back to the United States, and with Jamie, they will have the grand task of creating the most spectacular Latin live show ever seen, featuring world-class singers, musicians, dancers, acrobats and other amazing performers.
"The digital age allows us to redefine entertainment and create so many new ways for the consumer to enhance their experience and pleasure," said Simon Fuller, CEO of XIX Entertainment. "The second screen does just that, by creating an interactive and social experience with the programs we love, that previously would not have been possible."
¡Q'VIVA! completed a thorough review of the top-tier social TV providers worldwide to find the ideal company that shared the vision of supplementing the viewer's experience on a second screen beyond basic social features and check-ins. yap.TV was chosen as the ideal partner to deliver the experience, due to the superior user experience, rich feature set, and lasting customer value of the yap.TV platform. With multi-platform solutions for mobile devices, including BlackBerry® handsets and the new PlayBook™ tablet, yap.TV is poised to become the #1 social TV application for Latin America.
"¡Q'VIVA! on yap.TV showcases how the second screen experience can be integral to the first," said Trevor Stout, CEO and Co-Founder of yap.TV. "We built Pulse into the yap.TV platform so any TV show network can enable a sync experience for their audience on demand."
The yap.TV social TV platform makes it easy to administrate and manage live synch experiences and other show related content, show information, social feeds and more, for every show and network on TV through its CMS. yap.TV also powers the USA Anywhere app from USA Network/NBC Universal on iOS, and can power the social TV initiatives for any network.
Interested parties can contact poweredby@yap.TV for more information. The yap.TV app is available now from your favorite app store, and more information on supported devices can be found at www.yap.tv.
¡Q'VIVA! THE CHOSEN is a joint production from Simon Fuller's XIX Entertainment, Jennifer Lopez, Marc Anthony and Jamie King.
About yap.TV
yap.TV is the first social TV platform designed for consumers on mobile devices. The yap.TV app has received accolades for superior user experience design, intelligent content discovery, and immersive interactive features unprecedented in social TV. In addition, yap.TV offers partners a powerful platform for creating branded experiences that connect into the yap.TV ecosystem, enabling partners to attract, retain, and monetize audiences on the second screen. yap.TV is venture-backed by Javelin Venture Partners and Blumberg Capital, and is also advised by Apple co-founder Steve Wozniak. More information can be found at www.yap.tv.
Copyright @ Marketwire
Page: 1
Related Keywords:
Social TV, Television, Social Networking, iPad, TV chat, Social Television, Interactive TV, Networking, USA, Marketwire, , Television, Entertainment, Social Networking, Other,
---