Q to ChaCha: "Did Nancy Grace Have a Wardrobe Malfunction?"
Users Turn to ChaCha for News and Info About Their Favorite TV Shows
(September 29, 2011)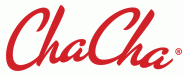 INDIANAPOLIS, IN -- (Marketwire) -- 09/29/11 -- ChaCha, the #1 free real-time question-and-answer service, is the go-to source for news and rumors in the entertainment industry. Fall television premieres are underway, and ChaCha users are excited about the new season. Recent trends have revealed the favorites among ChaCha users; the most popular shows are "Family Guy," "Dancing With the Stars," "Two and a Half Men," and "The Office."
ChaCha users asked about Fox's "Family Guy" over "The Simpsons" by a rate of four-to-one, with 3000 questions answered about the animated series in September. Fans asked about characters, the voices, certain episodes in the history of the show, and when the new season would begin. Interesting questions about "Family Guy" include these:
The most popular reality show with ChaCha users is "Dancing With the Stars," which far outshone the others. Top questions asked include these:
Cast changes and replacements drove user interest in sitcoms. With Charlie Sheen's very public meltdown and firing from "Two and a Half Men" and Steve Carell leaving "The Office," ChaCha users have been curious about the new players on the shows. Top questions include these:
ChaCha (http://www.chacha.com) is the leading source for free real-time information and answers. Through its unique "ask-a-smart-friend" platform, ChaCha has answered nearly two billion questions since launch from more than 25 million unique users per month via online (ChaCha.com), mobile text (242-242), iPhone app, Android app, and voice (1-800-2-ChaCha™). Working with major brands such as Paramount, Cirque du Soleil, AT&T, Palm, Johnson & Johnson, P&G, Coca-Cola, McDonald's, and hundreds of others, ChaCha is one of the fastest growing mobile and online publishers according to Nielsen, comScore, and Quantcast.
Add to Digg Bookmark with del.icio.us Add to Newsvine
Contact:
Sara Camden
[email protected]


Copyright @ Marketwire
Page: 1
Related Keywords:
mobile answers, search, questions, answers, SEO, SEM, mobile advertising, web advertising, Marketwire, Apple Computer, Television, Internet Technology, Entertainment, Parents,
---