Provision Interactive Technologies, Inc. Uses Intel(R) AIM Suite Video Analytics Technology for 3D Holographic Displays
Provision Also Announces Partnership With Premier Retail Networks, LLC (PRN) on Advertising Sales, Creative Strategy, Programming and Content
(January 11, 2012)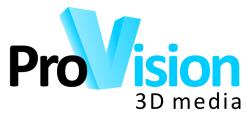 CHATSWORTH, CA -- (Marketwire) -- 01/11/12 -- Provision Interactive Technologies, Inc., a subsidiary of Provision Holding, Inc. (OTCBB: PVHO), today announced the integration of Intel® AIM Suite, an audience impression metric technology, into Provision's 3D holographic kiosk displays. In addition, Provision has partnered with Premier Retail Networks, LLC (PRN) to provide advertising sales, creative strategy, programming and custom content for the kiosks that will soon roll out in thousands of prime locations with retailers nationwide.
Each Provision 3D kiosk contains a 3D holographic display at the top of the device with a 2D interactive screen below that provides consumers access to information, promotions, rewards, coupons and product samples. Brand marketers will be able to run 3D advertising and engage viewers through the interactive interface. The ability to dispense coupons and product samples from the kiosks allows advertisers to offer highly motivating sales influencers at the point of purchase.
The Intel® AIM Suite technology allows Provision to anonymously monitor viewer information on key demographics and metrics such as the amount of time a person spends looking at the 3D holographic display. This information leads to more targeted, relevant advertising for shoppers, and marketers can gather more accurate data on consumer behavior and purchase influencers.
PRN's creative strategy, programming and custom content services will enable Provision to engage consumers with a captivating and entertaining shopping experience, and through PRN's ad sales services, brands can leverage this experience to bring their products to life.
"The opportunity for Provision to partner with Intel and PRN in retailing is exciting because this provides a complete integrated package -- PRN's entertaining content helps retailers create an engaging 3D experience for their shoppers, and advanced analytics is beneficial for marketers," said Provision CEO Curt Thornton.
"With the integration of Intel® AIM Suite into Provision's 3D holographic kiosks, advertisers are now able to obtain measurable results for their campaigns while maintaining the privacy of shoppers," said Jose Avalos, worldwide director of retail for Intel Corporation's Intelligent Systems Group. "The ability to offer anonymous audience measurement in retail and digital signage applications enables retailers and advertisers to deliver targeted content for shoppers and track return on investment with greater accuracy."
"Teaming up with Provision and the integration of the Intel® AIM Suite into Provision's 3D holographic kiosks is consistent with our growth strategy and our focus on providing analytics and ROI data to our advertisers," said Ahmad Ouri, president of PRN. "We are proud to work with these innovative partners on the cutting edge of 3D and audience measurement technologies."
About Provision Interactive Technologies, Inc.
Provision Interactive Technologies, Inc., a subsidiary of the publicly traded company Provision Holding, Inc. (OTCBB: PVHO), is the leading purveyor of intelligent interactive 3D holographic display technologies, software, and integrated solutions for both commercial and consumer focused applications. Provision's 3D holographic display systems represent a revolutionary technology that provides the projection of full-color, high-resolution videos into space detached from the screen, without any special glasses. Provision is the recipient of the 2010 Frost & Sullivan 3D Holographic Display Product of the Year Award. Provision is currently the market leader in true 3D consumer advertising display products being implemented by innovative, consumer-focused Fortune 1000 companies. For more information, please visit Provision at www.Provision.tv, www.twitter.com/Provision3D.
About Premier Retail Networks, LLC
Premier Retail Networks, LLC (PRN) provides digital place-based media services that enable retailers and marketers to reach consumers in more than 8,550 locations in the U.S. and Mexico. PRN works with leading retailers, advertisers, content and technology companies to create and deliver place-based media that engages, informs and motivates consumers where they shop, eat and socialize. PRN's retail customers include Acme Markets, Albertsons, Associated Food Stores, BJ's Wholesale Club, Costco, Jewel-Osco, Meijer, Pathmark, Sam's Club, Shaw's, ShopRite, Star Market, Target, Walmart Stores and Walmart Mexico. Through advertising sales relationships with Retail Entertainment Design and indoorDIRECT, PRN also represents the in-venue networks located in Fred Meyer and Fry's Marketplace retail stores, and in a number of leading quick service restaurants. PRN's programming alliances include major television networks and other media properties, as well as movie studios, record labels and magazine and newspaper publishers.
Intel is a registered trademark of Intel Corporation in the United States and other countries.
Add to Digg Bookmark with del.icio.us Add to Newsvine
Press Relations
Wendi Tush
Provision
212 794 4531
Email Contact

Jodie Chase
Chase, Ink. PR
415 492 3494
Email Contact

Jennifer Toy
PRN
415 808 3532
Email Contact


Copyright @ Marketwire
Page: 1
Related Keywords:
Provision Interactive, Broadcast,Digital,Display,Prosumer/Consumer,Programming,Digital Signage,Anim,Authoring/Programming,Broadcast Technology,Broadcast,Software,USA,Marketwire, Inc., ,Restaurants,Television,Entertainment,mexico,Other,
---