Procurement.travel 'State Of The Practice' Special Issue Details How Companies Manage, Measure Travel
(February 23, 2009)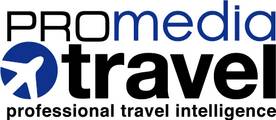 RIDGEFIELD, CT -- (Marketwire) -- 02/23/09 -- ProMedia.travel LLC today released a digital edition of its Procurement.travel "State Of The Practice" special issue and announced a free, online webinar at 1 p.m. EDT Wednesday, March 11, to further discuss the state of managed travel today. The 52-page issue, produced in conjunction with Business Travel Executive, presents a snapshot of corporate managed travel programs and concerns, based on a survey of 473 corporate decision-makers conducted last fall.
Armed with scalpels and axes, corporate travel buyers today are facing up to their toughest challenge -- cost containment -- according to the major study. Nearly two-thirds of 473 travel decision-makers surveyed online in August and September cited costs as their greatest among several listed concerns related to managing travel. Among those respondents, 43 percent were most concerned about "controlling rising costs," 12 percent cited "balancing the need to travel with cost" of it and 9 percent cited "reducing the cost to manage travel." But results also show that buyers continue to worry about executive support for travel programs and objectives, cited by 13 percent of all respondents. For those who manage travel and entertainment budgets of $5 million to $14.9 million, executive support of travel programs was the second-greatest concern after controlling rising costs.
One reason that cost containment is of such concern is the fact that nearly three-quarters of all respondents said their companies' T&E expenditures rose in 2007 from 2006. More than half expected 2008 T&E costs to rise again and 56 percent expected the line item to grow even further in 2009.
The quarterly magazine queried travel buyers about the volume of their travel spend, number of travelers, scope of their responsibilities, reporting structure and use of tools ranging from online booking and expense to security tracking and meeting planning. At nearly three-quarters of respondent companies, travel management now reports to the executive offices (28 percent), finance (23 percent) or procurement (22 percent). For 7 percent of respondent companies, human resources, administration or other departments each have oversight of travel management while shared services is the overseer for 6 percent. The special issue supplements survey results with conclusions from more than 70 other studies, reports, articles and presentations -- to provide an overview of who is managing what pertaining to corporate travel, how and with what resources.
The digital edition uses Texterity's online publishing platform and can be viewed in any Web browser, and on the Apple iPhone and iPod touch. A complete replica of the print edition sent to magazine subscribers, the digital edition can be accessed at http://www.procurement-travel-digital.com/procurementtravel/200901. The special research issue was sponsored in part by Carlson Wagonlit Travel, MasterCard Worldwide, Southwest Airlines and Qatar Airways.
To further explain results and answer questions about the survey or the latest developments in managed travel since the economy hit the reset button, Procurement.travel editors Jay Campbell and Mary Ann McNulty, joined by consultant Andrew Menkes of Partnership Travel Consulting, will host a 60 minute webinar March 11. To register for the free webinar, visit www.promedia.travel/webinars.
About ProMedia.travel LLC
Founded in 2006 and headquartered in Ridgefield, Conn., ProMedia.travel LLC, www.promedia.travel, is an integrated media company serving the managed travel and meetings markets. In addition to the quarterly print Procurement.travel magazine, companion Monthly Metrics newsletter and online news portal at www.procurement.travel, ProMedia.travel produces The Beat, www.thebeat.travel; Management.travel, www.management.travel; The Transnational, www.thetransnational.travel; and a Content Solutions custom publishing division. It also creates webinars and a conference, The Beat Live.
Add to Digg Bookmark with del.icio.us Add to Newsvine
Media Contact:
Jay Campbell
Chief Content Officer
ProMedia.travel
[email protected]


Copyright @ Marketwire
Page: 1
Related Keywords:
ProMedia.travel, Pro AV, Management, Presentors, Business, Business Issues, Presentation, Corporate/Company, Security, Marketwire, Apple Computer, Internet Technology, Business, Entertainment, Other,
---