ProGaming Platforms Finalizes New Multiplayer Rewards-Based Puzzle Game
New Game Showcases Cutting-Edge ProGaming Platform
(April 05, 2012)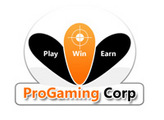 TEL AVIV, ISRAEL -- (Marketwire) -- 04/05/12 -- ProGaming Platforms Corp. (OTCBB: PPTF) (OTCQB: PPTF), developer of a commercial multiplayer online gaming and reward processing platform, today announces the finalizing of its latest product, a pioneering multiplayer puzzle game that is integrating ProGaming's revolutionary platform. The game showcases ProGaming's capability to transform virtually any Web game into a multiplayer competitive game of skill using its versatile platform.
The platform's first commercial use will be serving the online advertising industry by allowing different organizations to hold multiplayer tournaments for the purpose of increasing traffic to desired Web sites. The next phase of the puzzle game's development will focus on implementing Facebook API to provide an innovative and interactive rewards-based puzzle gaming experience to users.
ProGaming's new puzzle game enables jigsaw puzzle enthusiasts to take their hobby to a whole new level. With the puzzle game, participants can compete against other players in a race to complete a virtual jigsaw puzzle. Players are rewarded points for each piece they correctly place according to the positioning of the piece. Each puzzle includes a background image to guide players, and when a player successfully places a piece of the puzzle, that piece will "jump" into its correct position on the screens of all participating players, eliminating the puzzle piece from play and awarding points to the player who placed it.
Unique features of ProGaming's puzzle game include a "Scramble" button to aid players when they have a large number of puzzle pieces on the screen -- a feature not commonly found in puzzle games; and special puzzle pieces, such as golden pieces, that are worth extra points when a player successfully places them. Features under development include the ability of players to post their scores to Facebook and to invite currently playing users through the Facebook API, as well as transform user scores into Facebook coins. The Company is also developing a Facebook shop that will allow users to purchase various accessories for the puzzle game using their scores, coins or Facebook credits.
"We are very excited about the debut of this new multiplayer puzzle game," said CTO of ProGaming Platforms Boaz Lowenstein. "This game not only offers an exciting new rewards-based challenge for gamers and puzzle enthusiasts, but it also showcases the exciting capabilities of the ProGaming Platform to turn virtually any Web-based game into a lucrative, rewards-based competitive game of skill."
"With the explosive growth of social networking platforms on the Internet, users are increasingly demanding quality online entertainment that is interactive, fun and challenging. ProGaming's new puzzle game answers that call and more," Lowenstein concluded.
A demonstration of ProGaming's new puzzle game can be seen on the Company's product Web site at the following link: www.progamingcorp.info.
About ProGaming Platforms Corp.
ProGaming Platforms has developed the ultimate gaming platform for the Internet's ultimate games. The platform automatically and accurately determines game winners from an unlimited pool of players, and automatically pays monetary reward payouts. The platform can be integrated into any existing billing system, can be licensed by any online gaming provider, and can sit on any third-party server.
Learn more about ProGaming Platforms Corp. at http://www.progamingcorp.com.
Forward-Looking Statements
This release contains forward-looking statements within the meaning of Section 27A of the Securities Act of 1933 as amended and Section 21E of the Securities Exchange Act of 1934 as amended. All forward-looking statements are inherently uncertain, and are based on current expectations and assumptions concerning future events and the future performance of ProGaming Platforms Corp. and its technologies. In evaluating such statements, prospective investors should review carefully various risks and uncertainties identified in our public filings with the Securities and Exchange Commission, as actual results may differ materially from those indicated. ProGaming Platforms Corp. public filings may be viewed at http://www.sec.gov.
Contact:

Tamir Levinas
CEO
info@progamingcorp.com
+1 (917) 522-8377


Copyright @ Marketwire
Page: 1
Related Keywords:
ProGaming Platforms Corp., Internet, Gamers, Web, Sales, Advertising, Networking, Internet, Server Hardware, Server Computers, Internet/Web, Internet, Web, Israel, Marketwire, , Internet Technology, Entertainment, Internet, Social Networking, Gamers, Other,
---