ProGaming Platforms Develops Social 3D Flash Game to Showcase Gaming Platform and Capitalize on Online Advertising Opportunities
(March 20, 2012)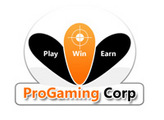 TEL AVIV, ISRAEL -- (Marketwire) -- 03/20/12 -- ProGaming Platforms Corp. (OTCBB: PPTF) (OTCQB: PPTF), developer of a commercial multiplayer online gaming and reward processing platform, today reports that it is nearly finished with the development of an original social 3D flash game. The R&D department is working vigorously to complete the integration of the Company's new social 3D flash game with its advanced multiplayer online gaming and reward-processing platform.
Tamir Levinas, CEO of ProGaming Platforms, stated, "This new project was designed to display the capabilities of the ProGaming Platform while exploiting opportunities within the online advertising industry; specifically, the rapidly growing sector of social media advertising, which is craving such a product. As soon as integration with our gaming platform is completed, we intend to retain key individuals in the online EU advertising industry who have already expressed great enthusiasm for this online game to market and distribute our social 3D flash game."
Online gaming has developed into a $15 billion a year industry, fueling the demand for a dependable gaming platform that meets the needs of game providers and that effectively reduces player complaints. For two years, ProGaming has been developing and testing its proprietary platform, which today is capable of collecting entrance fees from an unlimited number of players, accurately recording game results, and reliably delivering monetary prizes to winners, for virtually any skill game on the internet.
The ProGaming Platform has been successfully piloted on UnReal Tournament 2004, one of the most popular games on the internet. The Company has since built on the momentum of the pilot by proving the commercial validity of the ProGaming Platform. During the past year, ProGaming has secured two licensing agreements for the distribution of the ProGaming Platform.
"As I stated in last week's letter to shareholders, we aim to sign additional and larger contracts with game providers to implement our platform into the industry's most popular games," continued Levinas. "Our team is also exploring other complementary commercial products to solidify our presence within the constantly growing online gaming industry while providing maximum value to our shareholders."
About ProGaming Platforms Corp.
ProGaming Platforms has developed the ultimate gaming platform for the internet's ultimate games. The platform automatically and accurately determines game winners from an unlimited pool of players, and automatically pays monetary reward payouts. The platform can be integrated into any existing billing system, can be licensed by any online gaming provider, and can sit on any third-party server.
Learn more about ProGaming Platforms Corp. at http://www.progamingcorp.com.
Forward-Looking Statements
This letter contains forward-looking statements within the meaning of Section 27A of the Securities Act of 1933 as amended and Section 21E of the Securities Exchange Act of 1934 as amended. All forward-looking statements are inherently uncertain, based on current expectations and assumptions concerning future events or future performance of ProGaming Platforms Corp., and its technologies. In evaluating such statements, prospective investors should review carefully various risks and uncertainties identified in this release, as actual results may differ materially from those indicated. ProGaming Platforms Corp. public filings may be viewed at http://www.sec.gov.
Contact:

Tamir Levinas
CEO
[email protected]
+1(917)522-8377


Copyright @ Marketwire
Page: 1
Related Keywords:
ProGaming Platforms Corp. , Sales,Advertising,Internet,Social Media,Internet/Web,Display,Internet,Social Media,Flash,Anim,Graphics/Design,Israel,Marketwire, ,Internet Technology,Internet,Other,
---