Prism Skylabs Announces Integration With Video Intelligence Leader 3VR
New Remote Access, Cloud-Based Storage Features Empower Businesses to More Effectively Engage Customers, Increase Operational Efficiencies
(March 27, 2012)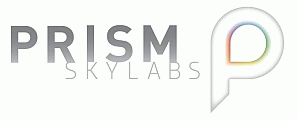 SAN FRANCISCO, CA -- (Marketwire) -- 03/27/12 -- Today, Prism Skylabs announced a new integration with 3VR's Video Intelligence Platform™ (VIP). The integration enables 3VR customers to engage consumers more effectively and to drive smarter business decisions using Prism's cloud-based service, and also underscores Prism Skylabs' commitment to support a broad range of hardware and software providers.
"Customers are increasingly demanding a greater return on investment and ensuring that their security platforms can be leveraged to provide benefits across the entire business, including merchandising, operations and customer service," said Joe Boissy, chief marketing officer of 3VR. "Partnering with Prism Skylabs allows our customers to rapidly deploy a cutting-edge application that provides incremental value in a way that is easy for integrators to configure and support."
The 3VR integration features a simple plug-in that includes Prism Skylabs' video processing engine that can be easily integrated into any 3VR installation, automatically connecting 3VR's VIP to Prism Skylabs' cloud-based service. Business owners, loss prevention personnel and other business stakeholders now benefit from quick remote and mobile access to visuals and reports that are stored indefinitely in the cloud. They also gain the ability to share these visual insights with colleagues, external vendors and customers via email, the business' website and social channels such as Google+, YouTube, Facebook, Yelp and Twitter.
In addition, Prism Skylabs correlates video data with social media activity to show a business how consumers interact with their brand across different channels, creating a more composite view of what's happening at any given time -- both online and off. The Prism Skylabs integration represents the latest example of the 3VR's platform strength and its ability to integrate seamlessly with third-party software to address customer needs.
"Since the beginning, 3VR has pushed the boundaries of what's possible in video intelligence and how their customers use their technology to move surveillance from a cost creator to a revenue driver," said Steve Russell, CEO and founder of Prism Skylabs. "Our integration simply builds on that momentum. 3VR's customers now have the freedom to access their systems from anywhere -- and from any device -- and get even more understanding into what's happening in their venue at any given time, significantly increasing operational efficiencies and revenue opportunities."
Learn more about the integration between Prism Skylabs and 3VR by visiting 3VR's booth (#22055) at this year's ISC West conference in Las Vegas, March 28-30.
About Prism Skylabs
Prism Skylabs' insightful video service helps businesses connect with their customers. Its cloud-based software leverages existing camera networks to allow business owners to view, understand and share their real-world places online to create new revenue streams and new opportunities to serve and engage with consumers. The company is privately held and is based in San Francisco, CA. For more information or to receive an invitation to the closed beta program, visit http://www.prismskylabs.com/beta/.
Follow Prism Skylabs on Twitter: http://twitter.com/PrismSkylabs
Follow Prism Skylabs on Facebook: http://www.facebook.com/prismskylabs
About 3VR
3VR, the video intelligence company, enables organizations to record, search, and manage video to better serve customers, bolster security, and to identify and mitigate fraud. 3VR's Video Intelligence Platform (VIP) allows video systems to reach their true potential and deliver a measurable return on investment. 3VR is the video surveillance standard for hundreds of global customers, including leading banks, retailers, governments and law enforcement agencies and owns CrimeDex, an online community of more than 3,000 fraud, loss prevention and law enforcement professionals dedicated to stopping crime. Based in San Francisco, CA, the company is privately held with funding from DAG Ventures, Focus Ventures, In-Q-Tel, Kleiner Perkins Caufield & Byers, Menlo Ventures and VantagePoint Ventures. 3VR is one of the fastest growing U.S.-based private companies, according to Inc. magazine. In addition, the company has won numerous other accolades including a 2011 Security Products magazine product of the year award and 2011 Top 30 Technology Innovations award from Security Sales & Integration magazine. For more information, please visit www.3vr.com.
Media Contact:
Sara Schulte
prism(at)launchsquad(dot)com
415-625-8555


Copyright @ Marketwire
Page: 1
Related Keywords:
Prism Skylabs, 3VR, cloud-based service, remote access, ISC West, insightful video service, #ISCW12, Marketwire, Inc., ,Business,Email,Other,
---