Primus Business Services Awarded Tier III Certification by The Uptime Institute
Canada's First Tier III Certified Design and Construction Data Centre
(May 31, 2012)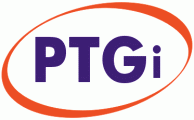 MCLEAN, VA -- (Marketwire) -- 05/31/12 -- PTGi (Primus Telecommunications Group, Inc.) (NYSE: PTGI) today announced that Primus Business Services, a division of Primus Telecommunications Canada Inc., has been awarded The Uptime Institute's Tier III Certification for Design Documents for the first phase of the company's GTA Data Centre located in Markham. This facility will be the only multi-tenant data center in Canada to achieve the rare Tier III certification for both design and construction from the Uptime Institute when it opens in July 2012.
"The fundamental concept of Tier III is Concurrent Maintainability, and the benefit is that the data centre will never be shut down to maintain or replace the heating and cooling equipment. Since the need for planned facility shutdowns is eliminated, Primus' new Data Centre will offer best-in-class data centre services in Canada," said Pitt Turner, Chief Executive Officer, Uptime Institute. "Once the construction is completed and verified by Uptime Institute, Primus will be the first and only full Tier III Certified commercial data centre in Canada."
The value of Tier III certification to Canadian businesses and organizations is significant as it represents the first time IT decision makers will have third party validation of both engineering and construction of a data centre by the Uptime Institute. Without this level of certification, the onus is placed on the customer to validate a data centre's design and reliability in the context of risks to service disruptions usually via expensive third party audits.
"This is truly a significant achievement in data centre design, construction and operations, and a significant milestone in the Canadian data centre industry," said AJ Byers, Executive Vice President of Primus Business Services. "With Tier III certification supplemented by PCI and SSAE industry auditing standards, the new GTA Data Centre will have the highest degree of independent validation in the country, giving customers unprecedented assurances of service reliability."
These certifications specifically validate that the design, construction, operating procedures and the related controls not only comply with the highest possible standards, but also eliminate the risk of a service disruption through 100 percent uptime capabilities.
"We are extremely pleased to be working with The Uptime Institute to open Canada's only certified Tier III design and construction facility. The attainment of these exclusive certifications demonstrates that we are providing the level of transparency and validation businesses expect from a strategic partner," added Byers.
About Primus Business Services
Primus Business Services is a national leader in advanced communication solutions and data centre technology, providing a comprehensive portfolio of infrastructure and managed solutions that deliver reliability, security and compliance to meet the needs of Canadian Businesses. Primus Business Services owns and manages eight state-of-the-art, highly reliable, SSAE-16 certified data centres across Canada. Primus Business Services is a division of Primus Telecommunications Canada Inc., a subsidiary of PTGi. Visit www.primuspbs.ca for more information.
About PTGi
PTGi (Primus Telecommunications Group, Incorporated) is a leading provider of advanced communication solutions, including, traditional and IP voice, data, mobile services, broadband Internet, collocation, hosting, and outsourced managed services to business and residential customers in the United States, Canada and Australia. PTGi is also one of the leading international wholesale service providers to fixed and mobile network operators worldwide. PTGi owns and operates its own global network of next-generation IP soft switches, media gateways, hosted IP/SIP platforms, broadband infrastructure, fiber capacity, and data centers located in Canada and Australia. Founded in 1994, PTGi is headquartered in McLean, Virginia.
About The Uptime Institute
The Uptime Institute provides independent thought leadership, certification, education and professional services for the global Data Centre industry in over 50 countries. It serves all industry stakeholders, including enterprise and third-party owners and operators, manufacturers, service providers and engineers. Through Uptime Institute Professional Services, Uptime Institute delivers due diligence assessments and Certifications of site infrastructure and site management in accordance with the Tier and Operational Sustainability Standards.
Uptime Institute, a division of The 451 Group, is headquartered in New York, with offices in key locations, including San Francisco, Washington DC, London, Boston, Seattle, Denver, Sao Paulo, Dubai, and Singapore. The 451 Group also owns 451 Research, a leading technology-industry syndicated research and data firm focused on the business of enterprise IT innovation.
Primus Canada Media Contact:
Denise Gagnon
APEX Public Relations
[email protected]
(416) 924-2102

Uptime Media Contact:
Jennifer Fugel
Newsmaker Group
[email protected]
(845) 657-4202

PTGi Media Contact:
Mike Houghton
Communicreate
[email protected]
(703) 799-7383


Copyright @ Marketwire
Page: 1
Related Keywords:
cloud computing, data storage, data security, Primus Business Services, PTGi, data, certification, Post/Production,Management,Internet/Web,Business,Internet,Broadband,Standards/Initiatives,Storage,Cloud,Canada,USA,Singapore,Australia,Marketwire, Inc.,IT (Information Technology),Security,Business Services,Internet Technology,Business,Internet,
---