PressRun Provides Publishing Platform for New England Journal of Medicine Tablet App
PressRun's Digital Publishing Technology Provides NEJM Readers With Access to Issues and New Interactive Features
(March 20, 2012)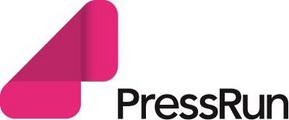 SAN FRANCISCO, CA and LONDON -- (Marketwire) -- 03/20/12 -- PressRun, an industry leader in tablet publishing solutions and the company behind award-winning iPad magazines for The BBC, BMJ, Digitas, and Time Inc., announced today that the New England Journal of Medicine (NEJM.org), the single most authoritative publication for physicians and physicians-in-training, has launched a new iPad app using PressRun's digital publishing technology to provide its readers with enhanced journal content.
PressRun's digital publishing solution turns print and web content into enriched interactive tablet experiences. The company's technology enables publications to engage their readers through robust digital experiences that include slideshows, video, audio and animation as well as search, swiping and zooming functions. As PressRun uses HTML5, the next-generation web language, its solution translates easily to new and future versions of the iPad, Android, Windows 7, or Blackberry.
The NEJM iPad Edition provides readers with access to the Journal's articles, enhanced with interactive features such as audio. Users can access expandable images, figures and tables at the touch of the screen, and search articles and select text as well as bookmark and share articles with others via email, Twitter and Facebook.
"We are very pleased that NEJM has chosen PressRun's tablet publishing platform to develop its new app," said Paul Danter, U.S. CEO of PressRun. "NEJM has seen a number of benefits with our solution, from richer content to issues that are smaller in size and faster to download."
"With the NEJM iPad Edition, we created a unique app for clinicians, researchers and students which brings the power and portability of a tablet experience to NEJM users. We required a solution that simultaneously conveys NEJM's authority and relevance and automates our publishing flow," said Thomas Easley, Publisher of NEJM. "PressRun offers the right options, providing state-of the-art features that can be delivered digitally. We now have a robust solution as a foundation for our tablet presence in the future."
About PressRun
PressRun is an easy to use tablet publishing platform for magazines, newspapers, journals and catalogues -- delivering a proven, superior user experience. PressRun apps are used by over 9 million people worldwide. Clients include The BBC, Time Inc., British Medical Journal, Advance Internet and Capital Acumen. So if you want great app reviews then visit pressrun.com to learn more.
About the New England Journal of Medicine
The New England Journal of Medicine (NEJM.org) is the world's leading medical journal and website. In 2012, NEJM celebrates 200 years of advancing medical science, practice and patient care. Each week, NEJM publishes peer-reviewed research and clinical content for physicians, educators and the global medical community. A career companion, NEJM is a vital, go-to resource for keeping practicing physicians aware of developments of importance to their patients and for training medical students and residents. The New England Journal of Medicine is owned and published by the Massachusetts Medical Society.
Add to Digg Bookmark with del.icio.us Add to Newsvine
Copyright @ Marketwire
Page: 1
Related Keywords:
PressRun, publishing, New England Journal of Medicine, tablets, iPad, BBC, HTML5, England, USA, Marketwire, Inc., , Internet Technology, Medical, Internet, Science, Email, england,
---