PressRun-Developed Metro Tablet Edition Named App of the Year at 2012 Newspaper Awards
Company's Innovative Digital Publishing Platform Selected Among Several High-Profile Nominees
(April 30, 2012)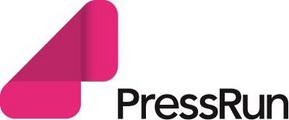 SAN FRANCISCO, CA and LONDON -- (Marketwire) -- 04/30/12 -- PressRun, an industry leader in tablet publishing solutions and the company behind award-winning iPad magazines for BBC, BMJ, and Time Inc., announced today that the PressRun-developed Metro Tablet Edition app, the digital version of the world's largest free newspaper and the third biggest newspaper in the U.K., has been named App of the Year at the 2012 Newspaper Awards.
The prominent U.K. Newspaper Awards are dedicated to newspaper and news media production, honoring excellence in printed and digital media. The App of the Year award was open to all UK and international newspaper apps for iPhone, Android and iPad platforms. The apps nominated for the award, which included the digital versions of several high-profile publications, were judged on the technical innovations used in the design and implementation of the app, the commercial and business model for the app, and facts and figures illustrating the success of the app. Based on these criteria, Metro Tablet Edition was selected as the winner.
The Metro Tablet Edition app was built upon PressRun's industry leading digital publishing platform that turns print into truly interactive tablet experiences. The app allows users to read a tablet version of Metro cover to cover in a visually attractive format and offers several interactive features, including a 'Window on the World' photo gallery, news videos, film trailers and music samples. Available for free download from the App Store (SM), the app currently has a 5-star customer rating.
"We are very excited that Metro Tablet Edition has been recognized by the Newspaper Awards for this high honor," said Shaun Barriball, CEO of PressRun. "While our clients and their customers have long been pleased with our cutting-edge digital publishing solutions, this prestigious award lends even more credibility to the value and capabilities of the PressRun platform and further sets us apart from the competition."
Linda Grant, Managing Director at Metro, commented: "The team and I are really proud to see our tablet app receive this industry-wide recognition. We're always looking to innovate in the mobile arena and provide tech-savvy urbanites with relevant and engaging digital products for their busy urban lives."
"The growth of our mobile offering, both on tablet and phone, combined with the success of Metro.co.uk and increased readership of our newspaper -- a mobile product in its own right -- supports our ambition to continue our development of our mobile and digital products and as such extend the appeal of our leading brand."
About PressRun
PressRun is an easy to use tablet publishing platform for magazines, newspapers, journals and catalogues -- delivering a proven, superior user experience. PressRun apps are used by over 9 million people worldwide. Clients include The BBC, Time Inc., British Medical Journal, Advance Internet and Haymarket. So if you want great app reviews then visit pressrun.com to learn more.
About Metro
Metro is the UK's leading urban media brand, experienced across print, mobile, web, social and events. 1.4m copies are picked up every weekday morning across 50 UK cities. Read by 3.6 million readers, with its Tablet Edition boasting 500,000 downloads, Metro is the number 1 choice for urbanites, 18-44 year old, professional workers in urban areas.
Add to Digg Bookmark with del.icio.us Add to Newsvine
Note to editors: Trademarks and registered trademarks referenced herein remain the property of their respective owners.

Media Contact:
Jeanne Achille
The Devon Group
New York Metro Office: +1 (732) 706-0123, ext. 11
London Office: +44 (0)207 917 1832
jeanne@devonpr.com


Copyright @ Marketwire
Page: 1
Related Keywords:
tablet, Metro, app, Apple, iPad, newspaper, awards, magazines, UK, digital publishing, Marketwire, Inc., , Apple Computer, Film, Music, Internet Technology, Business, Internet,
---