Presidential Debate Fallout: Pine Bros Yanks Advertising From CNN for 2012
(January 23, 2012)
LOS ANGELES, CA -- (Marketwire) -- 01/23/12 -- In what they are calling a reaction to CNN's handling of the recent South Carolina presidential debate, Pine Brothers throat drops are scratching CNN from their list of advertisers in 2012. They cite the choice of CNN moderator John King to open the debate with a question about Newt Gingrich's sex life, as the incident that turned them off of CNN. "That John King would squander an opportunity to discuss important issues with a legitimate Presidential candidate, and instead probe into that candidate's rumored sexual proclivities, is shocking," said Pine Brothers Chairman Rider McDowell. "The world is in such a precarious state, and the issues facing these candidates so serious, that it is utterly irresponsible to make these elections about anything but the issues."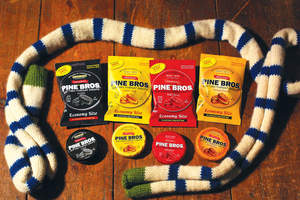 McDowell, a Democrat, had planned significant Pine Brothers advertising on CNN in autumn 2012, but feels a message should be sent to CNN and other media, that the public is sick of the negative reporting about Republican or Democratic candidates. "The reflex negativity has got to stop, and as the mainstream TV media is the largest purveyor of negative news, it has to stop there. Americans are deeply concerned about the real and profound issues at hand, whether it's the economy, nuclear proliferation or the public school system." McDowell conceded the negative tone of some of the candidates' own ads. "Certainly these candidates aren't blameless when it comes to disparaging talk, but that's politics as usual. It's the media's job to remain impartial and relevant, and it's unfortunate that more and more often they've chosen the low road."
Asked whether the media targets Republican candidates more than Democrats for negative coverage, McDowell said, "Certainly there are ways to determine that, and lately they appear to be. What's unconscionable is how often they, the media, get off topic. Whether it's Bill Clinton, or Newt Gingrich. And I think the end result is that the political firmament loses otherwise excellent leaders, opting for homogenized candidates with no life experience, who can't govern. America deserves better than that."
Pine Brothers throat drops was founded in Philadelphia in 1870, and was recently re-launched nationally. McDowell took over as Chairman in 2010.
Image Available: http://www2.marketwire.com/mw/frame_mw?attachid=1861863

Contact:
Pritchard Selznick, Inc.
831-645-9987


Copyright @ Marketwire
Page: 1
Related Keywords:
Pine Bros., LLC, Marketwire, , Television, Politics, Presidential, Elections, elections, Other,
---