Premier Mobile Monitoring Software Company mSpy Launches Pioneering Spy-Ready Smartphone Technology
Parents, Businesses and Individuals Can Now Purchase Smartphones Preinstalled With mSpy Monitoring and Tracking Software
(March 18, 2014)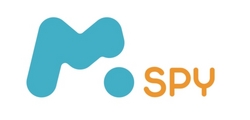 NEW YORK, NY -- (Marketwired) -- 03/18/14 -- In response to the growing popularity of consumer "spying" technologies, mSpy, a leading mobile tracking software provider, announced the release of four popular smartphone models preloaded with mSpy monitoring software. This is the first-ever consumer ready smartphone with advanced surveillance technology preinstalled.
Currently available on the HTC One, Nexus 5, Samsung Galaxy S4 and iPhone 5s, consumers worldwide no longer have to worry about smartphone compatibility with the software or obtaining physical access to the target phone. The bundle includes a one-year subscription to the premium mSpy software, capturing a wide range of mobile data, including calls, emails, SMS, keystrokes, Viber, WhatsApp and Skype chats, location and more.
"The mSpy software bundle is in direct response to the feedback we have been receiving from our customers," said Andrei Shimanovich, COO of mSpy. "For the first time, people can now purchase a top-of-the-line smartphone which is preinstalled with a multi-functional cell phone tracker. It's a perfect solution not just for individuals, but also for businesses."
Originally designed as a parental control tool, mSpy runs in stealth mode without interference to the targeted device's daily operations. mSpy aggregates the activity in a cloud-based, password-protected control panel, where users can perform remote commands like blocking access to certain programs, websites and apps, restricting incoming calls, locking the phone and more.
The software bundle also offers benefits for small business owners seeking a cost-effective monitoring program for company-owned devices. Given that 40% of mSpy customers use the software to track their kids, individuals wishing to keep tabs on their significant others may find such an offer increasingly appealing as well.
As a key player in the growing space of monitoring, mSpy will soon expand their offerings to include more smartphone models and additional surveillance features.
Pricing for the bundle varies and includes the price of the phone plus the subscription to the premium package, at $200. Terms and conditions apply.
To access a demo of mSpy mobile monitoring software, please click here.
ABOUT MSPY
mSpy is highly advanced smartphone monitoring software designed to provide a safer and more controlled smartphone experience at home or in the office. It captures an impressive range of data from Android and iOS mobile devices, allowing users to monitor and track call logs, emails, text messages, browsing history, social networks, multimedia content, and location. In addition, mSpy can record keystrokes, restrict calls from undesired numbers, block access to programs, websites and apps, lock devices and more. mSpy offers 24/7 customer support and has a large network of international online partners. Silver winner of TopTen Reviews 2013, mSpy was created by MTechnology LTD. To learn more about mSpy, or to purchase the software, click here.
Media Contact:
Defausha Hampton
SHIFT Communications
Phone: +1 (646) 362-0460
Email: Email Contact, Email Contact


Copyright @ Marketwire
Page: 1
Related Keywords:
Home,Children,Parents,Digital Media Software,Computers/Home Office,Communications,Digital Audio,Apps,Networks,Handheld,Cell phone,Smart Phone,iPhone,iPods,iphone,Shipping & Receiving,Prosumer/Consumer,Business,Phone,Handheld PC/PDA,PDA/Smartphone,Mac,Android,OS9,OSX,Marketwire,Apple Computer,Communications Technology,Business,Parents,
---