Precise Selects Connotate to Provide Clients With Access to Key Web Data
Connotate's Web Data Extraction and Monitoring Solution Automates Web Data Aggregation for Specialized News Outlets
(January 12, 2012)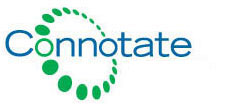 NEW BRUNSWICK, NJ -- (Marketwire) -- 01/12/12 -- Connotate Inc, a leading provider of solutions that helps organizations monitor and collect data from the Web, today announced that Precise, the UK's leading provider of business information to the public relations, marketing and media sectors, has selected the Connotate solution to augment the data captured from web-based sources and ensure its customers have consistent access to exclusive web-sourced data.
Precise counts over 75% of the FTSE 100 as clients including global brands, financial services companies, public relations consultancies and nonprofit organizations. The company's service model is intended to provide clients with expert advice and guidance to ensure that the information it delivers is constantly relevant, reliable and current. Yet, obtaining accurate information from sites that are difficult to parse and not generally available via traditional third party vendors creates a highly complex challenge for the organization. The importance of these websites necessitated that Precise create a homegrown data application and devote resources to aggregate data manually. Connotate's Agent Community frees up these resources. Once deployed, Connotate's automated functionality is able to monitor and extract information from a significant number of key sites to deliver custom data solutions for Precise's clients on-demand.
"We use an array of tools yet we could not solve the problem of quickly gaining access to the new sources that our customers demanded without Connotate," says Tony Prime, Chief Information Officer of Precise. "Agent Community offers not only the functionality we needed to extract and deliver customized information but also gives us the additional benefit of providing us with accurate results via its easily configurable interface."
Speed and accuracy are the primary benefits of Precise's use of the Connotate solution. The volume of Web data is rapidly increasing making it increasingly difficult for companies to find exactly what they need. Connotate allows Precise's analysts to separate the wheat from the chaff and work with only new information which reduces the time necessary to deliver its services to customers.
"We're pleased to help Precise build on their leadership position by addressing the common Big Data challenges of data variety and data velocity," says Tom Meyer, CEO, Connotate. "Our Agent Community solution provides Precise's internal teams with greater organization, categorization and access to exclusive information."
About Precise
Precise is a business information group that monitors, analyses and draws insight from news, opinions and conversations to help organisations understand the trends and influences that impact on their businesses.
It provides a unique range of media monitoring and evaluation services and software applications to public relations, marketing and media professionals.
Precise is used by 5,000 agency, corporate, consumer, financial, charity and public sector clients including the majority of the top 100 PR agencies and more than 75% of the FTSE 100.
About Connotate
For organizations in which content and data are vital to success, Connotate is the Web collection company that puts the power of Web data monitoring and collection into the hands of the business user. Through an easy-to-use 'point and click' interface and patented algorithms, Connotate delivers the scalability, reliability and resiliency necessary to drive strategic value from dynamic, Web sources. With benefits ranging from increased productivity, competitive advantages and dramatic operational cost savings, Connotate's growing customer list includes global businesses such as McGraw-Hill, Associated Press and Thomson Reuters. Connotate has been named a KMWorld "Trend-Setting Product" for the past six years. For more information, please visit http://www.connotate.com.
Add to Digg Bookmark with del.icio.us Add to Newsvine
Contact:
Katie Surro
fama PR
(617) 986-5025
Email Contact


Copyright @ Marketwire
Page: 1
Related Keywords:
Connotate, Marketwire, , Financial, Internet Technology, Computer Science, Business,
---