Pre K Scholars Kindergarten Readiness Kit Wins Creative Child Magazine 2011 Media of the Year Award
(July 26, 2011)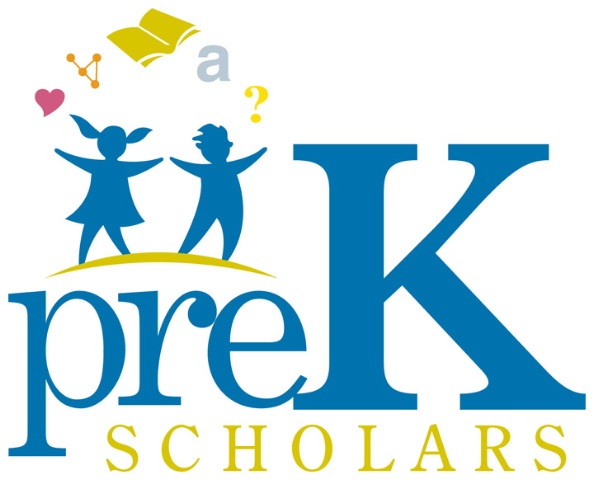 El Dorado Hills, CA (PRWEB) July 26, 2011
The educators and parent judges in Creative Child Magazines Awards Program selected Pre K Scholars Kindergarten Readiness Kit winner of the 2011 Media of the Year Award in the Preschool Educational Products category. Only one product in each category is chosen. The program is unique in that the very people who purchase the products, early education professionals and moms, act as judges.
We are thrilled to win this prestigious award, said founder, Amy Schwary, the former kindergarten teacher who developed the program. Pre K Scholars is committed to preparing 4-5 year olds for academic success by providing an affordable fun, comprehensive preschool curriculum that meets or exceeds state standards.
The Kindergarten Readiness Kit was years in development by Schwary, mother of four girls. When I was teaching I noted what studies have confirmed, that about half of all children entering kindergarten are not prepared, and this statistic runs across all socio-economic groups. said Schwary. Parents face a bewildering set of choices when they tackle kindergarten readiness for their children. They must decide what phonics, handwriting, math, early reading, science and fine motor skill resources to purchase and then face the challenge of how and when to introduce each topic. I designed the kit to solve those problems for parents.
Schwary is convinced of the programs effectiveness because she taught the material in her home-based preschool classes for many years, stopping classes only to develop the award-winning DVD. If we are to improve kindergarten readiness in our country, said Schwary, we must provide parents with affordable, fun, easy to use yet comprehensive programs that use everyday household items, activities that parents and children look forward to rather than see as a chore. The Pre K Scholars Kindergarten Readiness Kit is just such a resource.
To learn more about Pre K Scholars visit http://www.prekscholars.com
About Pre K Scholars
Founded in 2008, Pre K Scholars was developed by Amy Schwary and Alan Pierrot, MD with a vision of providing affordable resources to parents, teachers and preschools to enhance the kindergarten readiness of the population. The company is currently working on an iPhone and Android app to supplement it Kindergarten Readiness Kit DVD.
###
Read the full story at http://www.prweb.com/releases/kindergartenreadiness/preschoolcurriculum/prweb8662554.htm.
Page: 1
Related Keywords:
family,family planning,education,adult education,further education,religious education,economy, business and finance,financial and business service,business enterprises,business (general),,interest rate,human interest,society
---