Portable Use of Force Training Simulators Ordered by Agora Telecom
(December 14, 2011)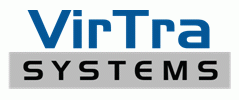 TEMPE, AZ -- (Marketwire) -- 12/14/11 -- VirTra Systems (PINKSHEETS: VTSI), a global leading provider of firearms training systems, today announced an order for three VirTra 100 portable use of force training simulators from Agora Telecom, VirTra's distributor in Latin America.
"Military and Law Enforcement agencies throughout the world recognize the training value of our simulators," says Bob Ferris, CEO, VirTra Systems. "Agora's success in expanding sales of our products in Brazil is a prime example. International sales remain a very important component of our diversified and growing revenue streams."
The VirTra 100 is a portable firearms training system that allows use of force training in space constrained environments. This versatile single-screen system also supports up to four individual lanes for marksmanship training. The VirTra 100 features video-based scenarios that build skills throughout the entire use of force continuum. Less-than-lethal training options include TASER®, OC, and Baton; drop-in recoil kits enable officers to gain firearms skills using the same weapon they use on the street. Designed for reliability and high mobility, the VirTra 100 is the most compact single-screen simulator available.
Agora Telecom, based in Sao Paulo, Brazil, is a leading provider of technology solutions and training systems to Military and Law Enforcement agencies throughout Latin America.
The Agora purchase includes tetherless recoil kits, which use compressed gas to simulate firearm recoil, accessories for low light training, and VirTra's patented Threat-Fire™ hostile return fire system in addition to the portable use of force training simulators.
About VirTra Systems
VirTra Systems, Inc. is a global leading provider of the world's most realistic and effective small arms training simulators. VirTra is the higher standard in firearms training simulators, offering the only video-based 300-degree simulator platform and the patented Threat-Fire™ hostile return fire system. At VirTra, we believe that personnel entrusted with lethal force and critical missions require the very best training available.
Comments are based on current management expectations, and are considered "forward-looking statements," generally preceded by words such as "plans," "expects," "believes," "anticipates," or "intends." We cannot promise future returns. Our statements reflect our best judgment at the time they are issued, and we disclaim any obligation to update or alter forward-looking statements as the result of new information or future events.
VirTra and the VirTra logo are trademarks of VirTra Systems, Inc.
Add to Digg Bookmark with del.icio.us Add to Newsvine
Investor Relations Counsel
Rudy R. Miller
Chairman, President & CEO
The Miller Group
virtra@themillergroup.net
www.themillergroup.net
(602) 225-0505


Copyright @ Marketwire
Page: 1
Related Keywords:
firearms training systems, portable use of force training simulators, small arms training simulators, Brazil, Marketwire, Inc., ,
---