Popular Fujitsu Retail Solution for Digital Media Networks Comes to North America
After More Than a Decade of Powering Retail Campaigns Throughout Europe and Asia Pacific, Fujitsu's Digital Media Network Offering Is Poised to Help North American Retailers Increase Revenue and Improve Customer Experience by Targeting Information and
(January 16, 2012)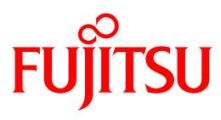 NEW YORK, NY -- (Marketwire) -- 01/16/12 -- National Retail Federation Convention -- Fujitsu today announced the availability of its popular Digital Media Network (DMN) service in North America. This award-winning and highly flexible solution for bringing multimedia and digital display advertising in-store has seen steady adoption across Europe and Asia Pacific for over a decade. Now North American retailers can use the same versatile communications platform to enhance their retail environment and influence customer behavior by providing and managing high-quality imagery across a range of display technologies, from the smallest retail LCDs to the largest LEDs. Fujitsu will offer a comprehensive demonstration of its Digital Media Network offering at the National Retail Federation's (NRF) Big Show in New York, January 16-17.
"Digital Media Networks have proven their ability to cost effectively drive revenue growth, but the complexity of managing digital media campaigns, delivering the right content to the right location, and aggregating third-party advertising has reduced the net benefits and slowed adoption of the technology in North America," said Brian Yates, Director of Retail Product Marketing at Fujitsu America. "Fujitsu's Digital Media Network offering gives retailers the tools and services they need to optimize the effectiveness of their digital media advertising campaigns and increase revenue as well as customer satisfaction and loyalty."
Fujitsu offers three Digital Media Network service tiers to support each retailer's in-house campaign management capabilities:
DMN Solution Implementation provides just the necessary software and hardware platform with a standard range of support services, allowing for full campaign execution and control by the retailer.
DMN Operational Managed Service adds end-to-end digital content scheduling and a remote distribution service running from a state-of-the-art Fujitsu data center.
DMN Creative Operational Managed Service is the most complete offering, including content creation and management.
Benefits Summary
Cost effectively and dynamically inform and inspire customers.
Increase revenue by providing relevant, real-time information and offers to consumers at the point of purchase, where most buying decisions are made.
Develop new revenue streams through the sale of advertising space to partners and suppliers, with easy and accurate billing.
Improve customer dwell time and loyalty through highly targeted information, discounts and rewards.
Make more effective use of marketing resources by targeting offers more accurately and lowering print costs.
Enhance operational agility by rapidly adjusting offers to address changing market conditions and customer needs 24/7, while also freeing up staff for other activities.
Improve decision making by integrating digital media advertising management with CRM applications, such as the Fujitsu CustomerCENTER(TM) and OLCAS systems.
TELentice Technology
The Fujitsu Digital Media Network is powered by TELentice(TM), a proven platform that has evolved over the last 10 years in Australia, Asia-Pacific, the U.S., and Europe, including the London Underground's digital advertising network. The TELentice software suite, which can be delivered "as a Service" on Fujitsu's Cloud platform, and will soon be available on Windows Azure, gives marketers the ability to unify, control and innovate with multiple types of communication touch points and channels on a single platform. Other global customers include CBS Outdoor, Taipei High Speed Rail, Bangkok Thai Rail, KFC, Australian public sector organizations such as the Supreme Courts, Optus, Specialty Fashion Group-City Chic, ANZ, Suncorp, BHP Billiton, and many other leading blue-chip organizations.
Availability
The Fujitsu Digital Media Network service is available now.
For More Information
Website: http://solutions.us.fujitsu.com/index.php
News Page: http://fujitsunews.com/
Twitter: http://twitter.com/fujitsuamerica
About Fujitsu in Retail
Fujitsu provides the world's leading retailers -- locally and cross-border -- with a unique combination of retail products, retail applications and retail managed services, including Point of Sale, self-service solutions and store IT managed services. The Fujitsu suite of retail solutions delivers a differentiated shopper experience for its retail clients, increasing sales, operational effectiveness and shopper satisfaction. By building on its core strengths in retail industry solutions, scalable IT infrastructure products and services and international delivery services, Fujitsu aims to be the first-choice IT provider for retailers globally: The retailer's IT company. For more information on how Fujitsu kicks off the 101st National Retail Federation Convention and EXPO with a new global retail strategy, please visit: http://bit.ly/wOWwv5.
About Fujitsu
Fujitsu is a leading provider of information and communication technology (ICT)-based business solutions for the global marketplace. With approximately 170,000 employees supporting customers in over 100 countries, Fujitsu combines a worldwide corps of systems and services experts with highly reliable computing and communications products and advanced microelectronics to deliver added value to customers. Headquartered in Tokyo, Fujitsu Limited (TSE: 6702) reported consolidated revenues of 4.5 trillion yen (US$55 billion) for the fiscal year ended March 31, 2011. For more information, please see: www.fujitsu.com.
Fujitsu America, Inc., is a leading ICT solutions provider for organizations in the U.S., Canada and the Caribbean. Fujitsu enables clients to meet their business objectives through integrated offerings and solutions, including consulting, systems integration, managed services, outsourcing and cloud services for infrastructure, platforms and applications; data center and field services; and server, storage, software and mobile/tablet technologies. For more information, please visit: http://solutions.us.fujitsu.com/ and http://twitter.com/fujitsuamerica.
Fujitsu, the Fujitsu logo and "shaping tomorrow with you" are trademarks or registered trademarks of Fujitsu Limited in the United States and other countries. All other trademarks and product names are the property of their respective owners. Information provided in this press release is accurate at time of publication and is subject to change without advance notice.
Add to Digg Bookmark with del.icio.us Add to Newsvine
Press Contacts
Fujitsu America, Inc.
Karen Richardson
Manager, Public Relations
408-746-3300
karen.richardson@us.fujitsu.com

Eastwick Communications
Joseph Beare
Associate
650-470-4876
joseph@eastwick.com


Copyright @ Marketwire
Page: 1
Related Keywords:
NRF, retail, Digital Media Network, DMN, multimedia, store, tech, LCD, LED, digital, advertising, ad, Sales, Applications, Advertising, Marketing, CRM - Customer Relationship Management, Sales & Marketing, Storage, Business Issues, Hardware, Services, Software, Misc, Networks, Management, Sales, Sales, Canada, USA, Australia, Marketwire, Inc., , Lifestyle, Business, Other,
---