Poggled Presents Chicago's Ultimate Dance Party Featuring The White Panda & Chet Haze, Son of Academy Award Winner Tom Hanks
(October 03, 2011)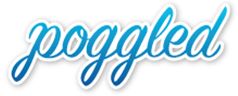 CHICAGO, IL -- (Marketwire) -- 10/03/11 -- Poggled is thrilled to announce the most highly anticipated dance party of the season, taking place October 6th at the MID, when The White Panda and Chet Haze bring their talents to Chicago. It will be only the second Chicago performance by Chicago natives The White Panda.
To put together this special event, Poggled has partnered with Dime Promotions and FratMusic.com. The event was a long time in the making. "Poggled strives to be the best nightlife outlet for our Chicago fan base," says Director of Sales, Jonathan Amir. "Teaming up with Chicago's hottest nightclub, The MID, and emerging artists, such as White Panda and Chet Haze, is something we've been interested in doing for months. Thursday, October 6th will be a night to remember for all fans of Poggled, The MID, White Panda, and Chet Haze."
Tickets are available exclusively through Poggled.com and the Poggled iPhone and Android apps. Buyers have two options: General Admission Tickets for $12 or a Party Package, including drinks, for $25. Tickets will also be available at the door.
Poggled.com is a nightlife destination site that provides its users with the best event experiences at the best available prices. Poggled offers deals at bars, nightclubs, and events throughout Chicago, as well as parties and party planning services. Poggled was co-founded by Joe Matthews and Sean Strother in 2010 and is funded by Lightbank.
Poggled couldn't be happier to announce the addition of FratMusic to its lineup of partners. FratMusic is an online radio site that creates and hosts a bevy of playlists, all organized by respective genre stations. FratMusic has dominated the internet radio realm since 2009 and continues to extend its popularity among college campuses nationwide and has even gained attention from renowned DJs and mashup groups (Tiesto and The White Panda to name a few). "We're very excited at the opportunity to work with Poggled and to bring The White Panda to our Chicago fans," says Nate Maddrey, co-founder of FratMusic.
The White Panda is a live performance phenomenon made up of mashup prodigies Dan Griffith and Tom Evans. Although this talented tandem calls Chicago home, this upcoming concert is only their second time performing in the Windy City. The duo has kept busy with an extensive tour schedule; in the past year they have played shows in more than forty cities, spanning thirty states and three countries. While touring, they shared the stage with the likes of Wale, Far East Movement, Mike Posner, Flo-Rida, Ghostland Observatory, Chiddy Bang, Mac Miller, Sam Adams and many other incredible acts.
Chet Haze exploded into the music scene in 2011 after impressing the online community with the release of his first track, "White and Purple," a college-themed remix of Wiz Khalifa's "Black and Yellow" that embodied student life at Northwestern University, where he's enrolled as a student. Since then, the release of his original song, "Another Chance," demonstrates his lyrical depth and potential to take over as a powerful talent.
The MID has been the most exciting venue in Chicago throughout 2011. The crowd at The MID is always in a euphoric state, epitomized by the customary "champagne wars" on Thursday nights. The list of DJs who have spun this year includes many of the most acclaimed artists in the world, including Tiesto, Axwell, Steve Angello, Afrojack, MSTRKRFT, Roger Sanchez, Laidback Luke, Wolfgang Gartner, Diplo and many others.
Hosted by the MID
For more information, please contact:

Poggled.com
http://www.poggled.com
Jenny Beightol
Email Contact
P: (847) 308-7216

Dime Promotions, Inc.
http://dimepromotions.com/
Adam Johnson
Email Contact
P: (847) 436-9881


Copyright @ Marketwire
Page: 1
Related Keywords:
Poggled, Mac, OS9, OSX, Marketwire, Inc., Apple Computer, Music, Internet Technology, Internet, Internet Radio, Other,
---