Pizza Pizza and Plastic Mobile Deliver a One of a Kind Pizza Ordering iPhone App
(April 04, 2011)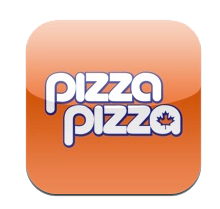 Toronto, ON (PRWEB) April 4, 2011
Plastic Mobile has joined Pizza Pizza, Canadas leading pizza chain, as their mobile agency to help build and launch an iPhone application to make ordering and delivering pizza both convenient and fast. This free app is available for all iPhone models, the iPod Touch, and the iPad.
The Pizza Pizza App will let users build the pizza of their dreams. (Yes, your tummy will thank you!) Want a half order of ham & pineapple and the other half Italian sausage, extra mushrooms, no cheese, and easy on the sauce? Looking to order a gluten-free pizza? Pay through your application or when it arrives. It all can be done with the Pizza Pizza App.
***MEDIA NOTE: Download hi-resolution photos of the Pizza Pizza app here and watch how the app works.
We are thrilled to work closely with Pizza Pizza's IT and Marketing teams to develop the first of its kind pizza ordering and delivery app in Canada and we are confident it will continue to set standards in the mobile space. said Melody Adhami, co-founder and COO of Plastic Mobile. Mobile delivery apps are a revolution in mobile commerce (m-commerce), and will be a major trend in 2011.
This innovative application will fundamentally change the ordering experience, making it fast, visual and convenient for the customer. By using location-based services (LBS) to locate the nearest Pizza Pizza restaurant, as well as allowing users to simply pay within the application, the app provides a seamless experience.
This iPhone application is part of an overall broader strategy that Pizza Pizza and Plastic Mobile will continue to work together to execute. We are committed to mobile as a part of our digital strategy to provide a fast and convenient ordering experience for our customers. As Canadas leading pizza chain, we strive to be at the forefront of technology to set new standards within our industry said Paul Goddard, CEO of Pizza Pizza.
The application, delivered by Pizza Pizza and Plastic Mobile, can be downloaded from the App Store on iTunes. For more information on this app visit http://www.pizzapizza.ca/mobile.
About Plastic Mobile
Plastic Mobile is an industry leading mobile marketing agency working with some of North Americas best brands. Plastic Mobile expands their presence into the mobile space through innovative, cutting-edge strategies, user experiences and creative. They are known for many first-of-their-kind mobile initiatives, including launching the first video iPad app in Canada. Recognized for their exceptional client service, Plastic Mobile designs and delivers mobile applications and websites for all platforms, while achieving optimal results for their clients.
Founded in 2007, Plastic Mobiles rapidly growing client list includes both Canadian and US companies, such as Rogers Communications, CBC, Unilever, Sportsnet, Liberty Science Center and Pizza Pizza. For more information on their services and client work, visit http://www.plasticmobile.com .
###
Read the full story at http://www.prweb.com/releases/2011/04/prweb5222224.htm.
Page: 1
Related Keywords:
lifestyle and leisure,lifestyle (house and home),computing and information technology,satellite technology,wireless technology,science and technology,technology (general),identification technology,agricultural research and technology,computing and information technology,satellite technology,software,wireless technology,science and technology,technology (general),identification technology,agricultural research and technology,internet,computing and information technology,satellite technology,wireless technology,science and technology,technology (general),identification technology,agricultural research and technology,economy, business and finance,financial and business service,business enterprises,
---