Pixel Qi Selects Solar Technologies as Their Authorized Distributor to Expand Market Share of True Sunlight Readable Displays
Solar Technologies Expands Its Product Portfolio; Stocking and Distributing Award-Winning Line of Sunlight Readable Displays
(March 20, 2012)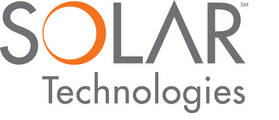 IRVINE, CA -- (Marketwire) -- 03/20/12 -- Solar Technologies, a global supplier of LCD flat panel displays, IntraKits™ LCD kits, LCD modules and controllers, today announced it is now an authorized and stocking distributor of Pixel Qi's full sunlight readable displays. Solar Technologies is currently delivering Pixel Qi's products to clients worldwide.
"Solar Technologies has built its reputation on delivering the best quality products that are readily in stock, and Pixel Qi's line of innovative products is an important addition to our line of full sunlight readable displays," said George S. Lim, president and CEO of Solar Technologies. "We continually look for ways to provide our valued consumers in the military, healthcare and commercial businesses greater variety and advanced technology. Pixel Qi's high-quality, full-function color screen technology provides outdoor-readable video displays with low power consumption, which is exactly what many of our customers are looking for."
As a Pixel Qi authorized distributor, Solar Technologies offers full sunlight-readable displays featuring a unique transflective technology, which allows the screen to be easily read in bright sunlight. Solar Technologies offers the Pixel Qi 10.1-inch diagonal TFT, 10.1-inch reflective-only, monochrome displays and 7.0-inch transflective sunlight readable displays, as well as custom solutions.
Pixel Qi Corp., a developer of next-generation LCD panels with operations in Taiwan and California, was founded by display and computer pioneer Dr. Mary Lou Jepsen in 2008. Pixel Qi designs innovative LCD screens that provide solutions not addressed by conventional screens. Its products are full sunlight-readable, low-power LCD panels aimed for mobile device applications.
About Solar Technologies
Solar Technologies, Inc., is a global supplier of LCD flat panel displays and customized solutions, including LCD IntraKits™, LCD modules and controllers and is an authorized distributor of Pixel Qi. Solar Technologies is an ISO 9001:2008 certified company that delivers current and legacy LCD models, with global sourcing capability through direct relationships with Sharp, Samsung, LG, Kyocera, Optrex, CMO, AUO and others. The company also provides materials management services in which customers can market their surplus inventory. Solar Technologies offers standard off-the-shelf LCD models as well as unique sunlight readable display solutions and full LCD kits, panel enhancements, LED backlight options, touch screens and custom designed inverters. For more information visit http://www.lcdsolar.com
About Pixel Qi Corporation
Pixel Qi Corporation, the world's only non-captive LCD screen designer, has pioneered a new class of screens combining an e-paper look with color and video. These screens offer dramatically lower power consumption, full sunlight readability and stunning text rendering for reading. The screens use standard LCD manufacturing equipment and materials with a full suite of new inventions to give users real benefits they can see. Pixel Qi, with offices in Silicon Valley, California and Taipei, Taiwan, is a spin-off of One Laptop per Child (OLPC) and was founded by OLPC's former CTO Mary Lou Jepsen. Pixel Qi believes that the future of computing is all about the screen and is dedicated to continuously delivering innovative screen technologies rapidly into high volume mass production. For more information visit www.pixelqi.com
Media Contact:
Lisa Zwick
Phone: 949.230.8794
lzwick@truthemail.com


Copyright @ Marketwire
Page: 1
Related Keywords:
Solar Technologies, Taiwan, Marketwire, Inc., , Management Services,
---