Piston Enterprise OS(TM), Built on OpenStack(TM), Adds Support for Popular Automation Solutions
Piston Cloud Partners With Opscode(TM), Puppet Labs(TM) and RightScale(R)
(February 02, 2012)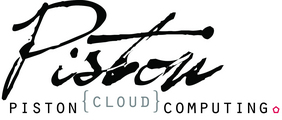 SAN FRANCISCO, CA -- (Marketwire) -- 02/02/12 -- Piston Cloud Computing, Inc., the enterprise OpenStack company, today announced strategic partnerships with leading cloud infrastructure automation companies Opscode, Puppet Labs and RightScale. These partnerships enable Piston Cloud's customers to easily automate the tasks necessary to manage applications within their private clouds, simplifying the adoption curve.
"Today's private cloud solutions are poised to transform IT economics for the enterprise," said Joshua McKenty, CEO and co-founder of Piston Cloud Computing, Inc. "Automation and orchestration are key to realizing the operational efficiencies of private cloud. By supporting solutions like Opscode Chef, Puppet Enterprise and RightScale myCloud, Piston Cloud's customers have the ability to rapidly deploy and automate their applications within an OpenStack-powered environment."
Creating a More Efficient Private Cloud with Key Partnerships
Opscode - Opscode Chef enable Piston Enterprise OS (pentOS™) private cloud users to build fully automated VM clusters in a reliable and secure environment. Chef is the leading cloud infrastructure automation framework that makes it easy to create and automate infrastructure that can scale easily and predictably, saving organizations time and money.
Puppet Labs - Puppet Enterprise provides pentOS users with the productivity, agility and insight required to manage VMs in a dynamic private cloud environment. Taking advantage of the hundreds of freely downloadable, ready-to-run configuration modules in the Puppet Forge, Puppet Enterprise enables system administrators to quickly provision, configure and manage services atop their pentOS infrastructure.
RightScale - The RightScale myCloud solution for private and hybrid cloud management provides pentOS users private cloud management, configuration and scalability with enterprise grade features such as user access, server security, resource usage and budgeting. RightScale makes it possible to run the same server configuration in both private and public clouds through a 'single pane of glass' providing seamless fail-over options and portability capability from private to public clouds.
Piston Enterprise OS is the first cloud operating system built on OpenStack, and the first OpenStack distribution specifically focused on security and the easy operation of enterprise private clouds. Piston Cloud's innovative Null-Tier Architecture™ combines storage, compute and networking on every node to deliver massive scalability with unprecedented cost efficiency.
Designed to address regulatory requirements, Piston Enterprise OS also represents the industry's first implementation of CloudAudit, an open security standard for cloud and virtualized environments. Piston Enterprise OS is hardware vendor agnostic, ensuring users aren't locked in to a single proprietary architecture and that the system integrates seamlessly with products from companies including, Intel, Dell and Arista.
Partner Quotes
"Accelerating enterprise adoption of cloud computing requires new tools and skills to manage and automate these dynamic and large-scale infrastructures," said Jesse Robbins, co-founder and chief community officer at Opscode. "Combining Piston Cloud's pentOS with Opscode Chef enables businesses to automate the entire cloud stack -- from server provisioning to application deployment and management."
"We're pleased that Piston Cloud has chosen to integrate with RightScale myCloud and we look forward to supporting their pentOS OpenStack offering," said Bailey Caldwell, vice president of business development at RightScale. "RightScale continues to enhance our support for OpenStack-based clouds to bring agility to our customers through faster onboarding and comprehensive automation, scalability and management. pentOS customers will further benefit from the flexibility RightScale provides to manage hybrid cloud solutions as needed."
"Piston Cloud shares our vision of making the management of complex IT infrastructure as simple as possible for the sysadmin," said Teyo Tyree, vice president of business development at Puppet Labs. "Together, Puppet Enterprise and pentOS will enable customers to further automate their service offerings and accelerate IT's delivery of value to the business."
For more information about Piston Cloud's partner program, visit http://www.pistoncloud.com/partners/.
About Piston Cloud Computing, Inc.
Piston Cloud Computing, Inc. is the enterprise OpenStack™ company. Founded in early 2011 by technical team leads from NASA and Rackspace®, Piston Cloud's technology is built on OpenStack, the fastest-growing, massively scalable open source cloud framework. The company's core product, Piston Enterprise OS™ (pentOS™) is the first cloud operating system built on OpenStack, and is specifically focused on security and the easy operation of enterprise private cloud environments. Piston Cloud is based in San Francisco and funded by Hummer Winblad, True Ventures and Divergent Ventures. Visit Piston Cloud online at http://www.pistoncloud.com or follow them on twitter at @pistoncloud.
Media Contact
Kelly Indrieri
Kulesa Faul for Piston Cloud
+1 (650) 340 1983
Email Contact


Copyright @ Marketwire
Page: 1
Related Keywords:
Piston Cloud, NASA, Joshua McKenty, Opscode, Puppet labs, rightscale, cloud computing, private cloud, Applications, Storage, Productivity Applications, Security, Networking, Business Issues, Hardware, Cloud Computing, Services, Misc, Security, Desktop Operating Systems, Other Applications, Open Source, Server Hardware, Server Computers, infrastructure, Cloud infrastructure, Management, CEO/CFO, Marketwire, Inc., , Space Science, Business,
---