Piston Cloud Founders and Customers to Present at OpenStack Design Summit and Conference
(April 11, 2012)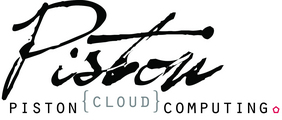 SAN FRANCISCO, CA -- (Marketwire) -- 04/11/12 -- Piston Cloud Computing, Inc., the enterprise OpenStack company, today announced its founders and customers will be leading four sessions at the OpenStack Conference taking place in San Francisco, April 19-20, 2012. This year's OpenStack Conference will include speakers, panels and end user sessions to the entire OpenStack community of users, vendors, CIOs, researchers and developers.
Piston Cloud sessions include:
Thursday, April 19
11:15 - 11:40am
Ballroom (Downstairs, Hyatt Regency Hotel)
"User Story: Radio Free Asia"
David Baden, CTO, Radio Free Asia
Radio Free Asia (RFA) is on a mission to provide accurate and timely news and information to Asian countries whose governments prohibit access to a free press. Learn how OpenStack is being used by travelling data center administrators to get clouds up and running quickly in remote locations.
1:50pm - 2:30pm
Breakout A (Bayview Level, Hyatt Regency Hotel)
"The Future of Federated Cloud - How OpenStack is Enabling Next-Gen Scientific and Humanitarian Computing"
Christopher MacGown, CTO and Co-Founder of Piston Cloud
Scores of international development projects have emerged that rely heavily on data analytics to support scientific, economic, and humanitarian efforts. As OpenStack develops and matures, hear how the technology is driving increased interest into federated computation pools to support on-going research.
Friday, April 20
9:50am - 10:30am
Breakout A (Bayview Level, Hyatt Regency Hotel)
"Marketing OpenStack as a Community"
Gretchen Curtis, CSO and Co-Founder of Piston Cloud and Lauren Sell, Marketing Communications Manager, OpenStack at Rackspace Hosting
Marketing is not typically a priority for open source projects, yet early efforts driven by companies in the OpenStack ecosystem have undeniably made a huge impact. This session will discuss challenges working within our complex open source community and taking on competitors with deep pockets.
11:30am - 12:10pm
Breakout D (Bayview Level, Hyatt Regency Hotel)
"Panel: OpenStack Business Ecosystem"
Moderator: Joshua McKenty, CEO and Co-Founder of Piston Cloud
OpenStack is everywhere and the business community is taking notice. This dynamic panel of investors and cloud visionaries will share their perspectives on the OpenStack ecosystem -- what's hot, what's not, who's generating value and who's just adding to the noise.
Panelists include:
- Scott Raney (Redpoint)
- Dharmesh Thakker (Intel Capital)
- Dan Scholnick (Trinity)
- Lars Leckie (Hummer Winblad)
- Bret Piatt (Rackspace Corporate Development)
For more information or to register for the conference, please visit http://openstack.org/conference/san-francisco-2012/.
About Piston Cloud Computing, Inc.
Piston Cloud Computing, Inc. is the enterprise OpenStack™ company. Founded in early 2011 by technical team leads from NASA and Rackspace®, Piston Cloud's technology is built on OpenStack, the fastest-growing, massively scalable open source cloud framework. The company's core product, Piston Enterprise OS™ (pentOS™) is the first cloud operating system built on OpenStack, and is specifically focused on security and the easy operation of enterprise private cloud environments. Piston Cloud is based in San Francisco and funded by Hummer Winblad, True Ventures and Divergent Ventures. Visit Piston Cloud online at http://www.pistoncloud.com or follow them on twitter at @pistoncloud.
Media Contact
Kelly Indrieri
Kulesa Faul for Piston Cloud
+1 (650) 340 1983
Email Contact


Copyright @ Marketwire
Page: 1
Related Keywords:
OpenStack, Design Summit, Joshua McKenty, Piston Cloud, Radio Free Asia, Christopher MacGown, Marketwire, Inc., ,Space Science,Business,
---