Piston Cloud Computing to Integrate Cloud Foundry and OpenStack
OpenStack Leader Brings Most Popular Open Source Platform-as-a-Service to the OpenStack Community
(April 30, 2012)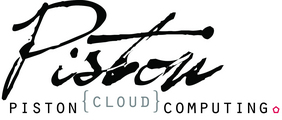 SAN FRANCISCO, CA -- (Marketwire) -- 04/30/12 -- Piston Cloud Computing, Inc., the enterprise OpenStack™ company, today announced a new community open source project to allow the Cloud Foundry™ platform-as-a-service to run on OpenStack. With cooperation from VMware®, Piston Cloud is developing the Cloud Provider Interface that integrates OpenStack cloud infrastructure with Cloud Foundry. The company will distribute and support this new integrated capability in a future release of Piston Enterprise OS. This new project will be submitted to the OpenStack satellite ecosystem for future consideration as an OpenStack incubation project.
Cloud Foundry is the leading open source platform-as-a-service (PaaS) offering with a fast growing ecosystem and strong enterprise demand. OpenStack is a global collaboration of developers and cloud computing technologists producing the ubiquitous open source cloud computing platform for public and private clouds. The integration takes advantage of Cloud Foundry BOSH, the recently announced open source tool chain for release engineering, deployment and life cycle management of very large scale instances of Cloud Foundry. The Piston Cloud development team will work closely with the VMware Cloud Foundry engineering team on this integrated OpenStack and Cloud Foundry community project over time.
"We're delighted to see Piston Cloud take the lead for integrated OpenStack and Cloud Foundry solutions," said Jerry Chen, vice president of cloud and application services at VMware. "It is vital to our customers that Cloud Foundry be a true multi-cloud offering. We look forward to supporting the engineering effort as well as our mutual customers."
"Today's private cloud solutions are poised to transform IT economics for the enterprise," said Joshua McKenty, CEO and co-founder of Piston Cloud Computing, Inc. "With our joint commitment to open source development, VMware and Piston Cloud are driving this transformation forward."
For more information about the new project, please visit: https://github.com/piston/openstack-bosh-cpi
About Piston Cloud Computing, Inc.
Piston Cloud Computing, Inc. is the enterprise OpenStack™ company. Founded in early 2011 by technical team leads from NASA and Rackspace®, Piston Cloud is built around OpenStack, the fastest-growing, massively scalable cloud operating system. Piston Enterprise OS™ (pentOS™) is the first fully-automated bare-metal cloud operating system built on OpenStack and the first OpenStack distribution specifically focused on security and easy operation of enterprise private clouds. Piston Cloud is based in San Francisco and funded by Hummer Winblad and True Ventures. Visit Piston Cloud online at http://www.pistoncloud.com.
VMware and Cloud Foundry are registered trademarks or trademarks of VMware, Inc. in the United States and/or other jurisdictions.
OpenStack is a registered trademark of OpenStack, LLC.
Media Contacts

Kelly Indrieri
Kulesa Faul for Piston Cloud
+1 (650) 340 1983
Email Contact


Copyright @ Marketwire
Page: 1
Related Keywords:
piston cloud, vmware, cloud foundry, joshua mckenty, USA, Marketwire, Inc., , Space Science, Technologists, Other,
---