Piston Cloud CEO to Present at GigaOM Structure
(June 13, 2012)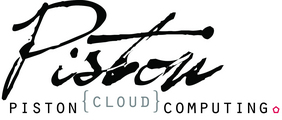 SAN FRANCISCO, CA -- (Marketwire) -- 06/13/12 -- Piston Cloud Computing, Inc., the enterprise OpenStack™ company, today announced its co-founder and CEO, Joshua McKenty, will be speaking on a panel titled, "Defining a New Infrastructure for the App Economy" on Thursday, June 21 at GigaOM Structure in San Francisco.
What:
To date platform-as-a-service (PaaS) has largely been about supporting simple Web application designs that are more scalable versions of their client-server predecessors. But the application design, deployment and business model assumptions built into these platforms seem set to evolve. This panel investigates how business models may have to consider deployment and revenue from new angles as well as how propositions will need to encompass mobile clients and support real-time transactions and closed-loop analytics on Big Data.
Moderator: George Gilbert - Principal, TechAlpha Partners and Analyst, GigaOM Pro
Josh McKenty - CEO, Piston Cloud and Co-Founder, OpenStack
Lucas Carlson - Founder and CEO, AppFog
Derek Collison - Founder and CEO, Apcera
Solomon Hykes - Co-Founder and CEO, dotCloud
When:
Thursday, June 21, 2012
2:35 p.m. - 3:05 p.m. PDT
Where:
Mission Bay Conference Center at the University of California, San Francisco
San Francisco
For more information or to register for the conference, please visit http://event.gigaom.com/structure/registration/.
About Piston Cloud Computing, Inc.
Piston Cloud Computing, Inc. is the enterprise OpenStack™ company. Founded in early 2011 by technical team leads from NASA and Rackspace®, Piston Cloud's technology is built on OpenStack, the fastest-growing, massively scalable open source cloud framework. The company's core product, Piston Enterprise OS™ (pentOS™) is the first cloud operating system built on OpenStack, and is specifically focused on security and the easy operation of enterprise private cloud environments. Piston Cloud is based in San Francisco and funded by Hummer Winblad, True Ventures and Divergent Ventures. Visit Piston Cloud online at http://www.pistoncloud.com or follow us on twitter at @pistoncloud.
Media Contact
Kelly Indrieri
Kulesa Faul for Piston Cloud
+1 (650) 340 1983
Email Contact


Copyright @ Marketwire
Page: 1
Related Keywords:
Joshua McKenty, Piston Cloud, GigaOM Structure, OpenStack, Appfog, Apcera, Dotcloud, Marketwire, Inc.,Internet Technology,Space Science,Business,
---