Picnik.com Sweeps the First Annual Seattle 2.0 Awards
Popular Photo Editor Named a Winner in Four Categories Alongside Top Local Web Sites and Tech Innovators
(May 11, 2009)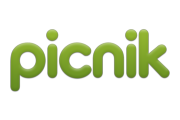 SEATTLE, WA -- (Marketwire) -- 05/11/09 -- Picnik.com (www.picnik.com), the leading online photo-editing application, was recently announced as a winner at the Seattle 2.0 Awards in an astonishing sweep of the four award categories in which they were nominated -- "Best Seattle Startup," "Best Bootstrapped Startup," Jonathan Sposato for "Best Startup CEO," and Peter Roman for "Best Product Designer."
The Seattle 2.0 Awards recognize the accomplishments of the best of over 300 Seattle area technology startups and the exceptional people who are behind their heroic day-to-day efforts. The awards single out the cream of the crop, as judged by the people who know best: their peers in the Seattle startup community.
The highly esteemed awards panel consisted of some of Seattle's top venture capitalists, executives and journalists. This panel of judges selected finalists out of a large pool of nominees. Online voting, open to everybody, took place April 1 through April 28 and the Seattle 2.0 Award winners were announced May 7 at the Pacific Science Center. Highly regarded as a hotbed for innovation and technology entrepreneurship, Seattle attended the sold-out awards ceremony in masses also attracting some of the most recognizable figures and faces in the tech community.
"We are grateful to the Seattle tech community for speaking up and supporting Picnik.com," said Mike Harrington, co-founder and chief operating officer of Picnik.com. "To be included alongside local favorites like Redfin, Urbanspoon and BigOven is simply a great honor. The Picnik team has worked hard to develop a fun and exceptional product that absolutely anyone can use and we're thrilled to be acknowledged by this highly regarded community."
The award ceremony was charged with very high energy and a lot of humor from the presenters as well as the winners. Memorable moments of the night include a comment from Sposato that Picnik was officially 'the Slumdog Millionaires' of the Seattle 2.0 Awards.
"We created the Seattle 2.0 Awards to give credit to the extremely talented tech community here in Seattle," said Marcelo Calbucci. "We are honored to award local companies like Picnik.com for their outstanding achievements and contributions to the community. They set the bar high and continue to raise it for all startups."
Picnik has continued to experienced remarkable growth and has maintained an astounding 10 million unique users per month.
About Picnik
Picnik.com gives real people photo-editing superpowers. Because Picnik lives online, users get fast, easy access to a powerful set of photo editing tools for editing, sharing, and printing images using any Internet browser (Internet Explorer, Firefox, Safari, Mozilla, etc.) on any computer platform (PC, Mac, Linux).
Picnik is fast, fun, and easy-to-use and is fully integrated with a wide variety of websites including Flickr, Facebook, Photobucket, MySpace, Webshots, Box.net, Picasa Web Albums and Lexmark. With Picnik, you can edit your photos wherever they are from wherever you are.
The Picnik team, headquartered in Seattle, is dedicated to making great, affordable software for real people. Picnik is also committed to leaving a light carbon footprint by encouraging environmentally conscious business practices and keeping it green in all we do. For more information please visit: http://press.picnik.com.
Picnik Press Contact:
Erica Chandler
MWW Group
201.658.4037
Email Contact


Copyright @ Marketwire
Page: 1
Related Keywords:
Picnik, Mac, OS9, OSX, Marketwire, Internet Technology, Business, Internet, Science,
---