Picnik.com Receives a 2009 "Webware 100" Award for Photo & Video
Popular Online Photo Editor Adds on to Its Recent Award Accolades by Winning CNET's Most Prestigious Honor
(May 19, 2009)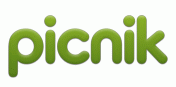 SEATTLE, WA -- (Marketwire) -- 05/19/09 -- Picnik (www.picnik.com), the world's leading online photo-editing application, today announced that it has received a 2009 Webware 100 award for the Photo and Video category by Webware.com, a CNET site. The Web 2.0 user community cast more than 630,000 votes in an online voting poll which ultimately selected the winners.
The 2009 Webware 100 Awards recognize the best Web 2.0 sites, services and applications that are leading the next wave of innovation. Webware editors received and reviewed thousands of entries. A complete list of the winners can be found at www.webware.com/100.
Picnik has continued to experienced remarkable growth and currently has an astounding 10 million unique users per month. The Picnik team, headquartered in Seattle, is consistently adding more delightful, fresh and advanced features and capabilities to the already popular app. The momentum of growth is further supported by new partnerships like Wetpaint, Twitgoo and more.
"Every year, members of my team tell me how cool it would be to win the Webware 100 award," said Jonathan Sposato, chief executive officer of Picnik.com. "To finally win this year after being a finalist for the last couple of years scratches a huge itch for us. There are a lot of fantastic companies being acknowledged this year and we're super lucky to be amongst them. Thank you Picnikers and thank you Webware 100!"
Out of the 300 finalists, 10 were chosen as winners in the Photo and Video category. Some other winners in the photo and video category include Hulu, Flickr and YouTube.
"This annual listing has become such an essential resource for people who want to learn more about Web 2.0 and the many ways it can help them stay connected," said Rafe Needleman, editor at Webware and CNET. "The Web 2.0 community and our editors ultimately selected the very best sites, services and applications that have made a lasting impression."
Today's announcement comes on the heels of Picnik's most recent win at the Seattle 2.0 Awards where Picnik received top honors in four of the ten categories including: "Best Seattle Startup," "Best Bootstrapped Startup," Jonathan Sposato for "Best Startup CEO," and Peter Roman for "Best Product Designer."
To view all the winners and finalists, go to: http://www.webware.com/100.
About Picnik
Picnik.com gives real people photo-editing superpowers. Because Picnik lives online, users get fast, easy access to a powerful set of photo editing tools for editing, sharing, and printing images using any Internet browser (Internet Explorer, Firefox, Safari, Mozilla, etc.) on any computer platform (PC, Mac, Linux).
Picnik is fast, fun, and easy-to-use and is fully integrated with a wide variety of websites including Flickr, Facebook, Photobucket, MySpace, Webshots, Box.net, Picasa Web Albums and Lexmark. With Picnik, you can edit your photos wherever they are from wherever you are.
The Picnik team, headquartered in Seattle, is dedicated to making great, affordable software for real people. Picnik is also committed to leaving a light carbon footprint by encouraging environmentally conscious business practices and keeping it green in all we do. For more information please visit: http://press.picnik.com.
Picnik Press Contacts:
Bridget Boland
MWW Group
206.505.8393
Email Contact

Erica Chandler
MWW Group
201.658.4037
Email Contact


Copyright @ Marketwire
Page: 1
Related Keywords:
Picnik, Mac, OS9, OSX, Marketwire, Internet Technology, Business, Internet, Web 2.0, Other,
---