Picnik.com Now Provides Additional Pricing Options for Picnik Premium
Responding to Picnikers' Requests, Picnik.com Now Offers Six-Month and Monthly Payment Plans for Picnik Premium
(July 14, 2009)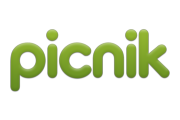 SEATTLE, WA -- (Marketwire) -- 07/14/09 -- Beginning today, Picnik (www.picnik.com) is offering additional payment plans for Picnik Premium, allowing anyone to harness the power of Picnik Premium with the plan that works best for them.
Picnik will continue to offer its yearly membership at $24.95 but has also added six-month and monthly subscription options.
The new pricing structure is as follows:
-- Monthly $4.95 -- 6 Month $19.95 -- Yearly $24.95 - still the best value!
"We're thrilled to offer even easier ways for Picnikers to strengthen their photo-editing super powers," said Jonathan Sposato, chief executive officer of Picnik.com. "We've been asked by our users for alternate pricing plans and we're proud of the fact we are able to give them what they want and need from Picnik. Now they have the option to create fun, stylish photos using Picnik Premium with the plan that works best for them."
As part of the new pricing model, Picnik has also revamped its checkout path making it even easier for users to move through the process of purchasing Picnik Premium. This will include a currency converter to make the entire checkout process easier for users around the world.
With Picnik Premium, users can take advantage of advanced editing features and capabilities including exclusive Effects, Touch-Up Tools, Fancy Collage, Layering, Curves, FontShop fonts and an ad-free Picnik experience.
This announcement comes on the heels of Picnik's most recent announcement, its integration with popular e-mail platform Yahoo! Mail. Using the Yahoo! Mail Picnik integration, users can now access Picnik right from Yahoo! Mail -- without leaving the site. Users can use Picnik to spice up their photos using Picnik's wide array of tools, stickers, frames, text, collages and more.
Picnik continues to grow extraordinarily fast with all types of photographers worldwide. Currently, Picnik attracts over 10 million unique visitors per month. The ad-supported free version, with many powerful photo-editing tools, is available to anyone with an Internet browser.
About Picnik
Picnik.com gives real people photo-editing superpowers. Because Picnik lives online, users get fast, easy access to a powerful set of photo editing tools for editing, sharing, and printing images using any Internet browser (Internet Explorer, Firefox, Safari, Mozilla, etc.) on any computer platform (PC, Mac, Linux).
Picnik is fast, fun, and easy-to-use and is fully integrated with a wide variety of websites including Yahoo!, Flickr, Facebook, Photobucket, Webshots, Box.net, Picasa Web Albums and Lexmark. With Picnik, you can edit your photos wherever they are from wherever you are.
The Picnik team, headquartered in Seattle, Washington, is dedicated to making great, affordable software for real people. For more information please visit http://press.picnik.com.
Add to Digg Bookmark with del.icio.us Add to Newsvine
Picnik Press Contact:
Erica Chandler
MWW Group
201.658.4037
Email Contact

Bridget Boland
MWW Group
206.505.8393
Email Contact


Copyright @ Marketwire
Page: 1
Related Keywords:
Picnik.com, Mac, OS9, OSX, Marketwire, Internet Technology, Internet,
---