Picnik.com Announces Integration With Wetpaint
Two of Seattle's Leading Start-Ups Offer Social Networkers and Photo Enthusiasts the Best in Social Publishing and Photo Editing All in One
(April 13, 2009)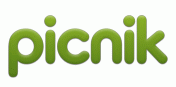 SEATTLE, WA -- (Marketwire) -- 04/13/09 -- Picnik (www.picnik.com), the leading online photo editing application, today announced integration with Wetpaint (www.wetpaint.com), the leading social publishing and fan site platform. With Picnik's huge selection of photo-editing tools, over 8 million unique Wetpaint users can now fine-tune their photos with the click of a mouse.
The integration with Wetpaint is another way for Picnik to extend its photo-editing capabilities beyond its powerful Web application to one of the most effective platforms for bringing people together around topics they love. Picnik's features are available to Wetpaint users when they are uploading photos to the Wetpaint site or editing photos that have already been placed on Wetpaint content pages. By simply clicking 'edit photo,' Wetpaint users will have full access to Picnik's easy to use, basic editing tools right from the Wetpaint platform, including cropping, red eye removal, collages and creative effects, fonts, and clipart.
"Wetpaint's award-winning product and loyal fan base make it a natural choice for social network product integration, and it's a bonus that they are also a Seattle-based company," said Jonathan Sposato, Picnik's chief executive officer. "Since it takes a village to raise a startup, we're happy to be a part of Wetpaint's platform village."
"Photos are one of the most important aspects of a Wetpaint site as they visually express the unique passions of the site's community," said Ben Elowitz, CEO of Wetpaint. "Adding Picnik's photo editing tools to the Wetpaint platform increases the creative potential that's so important to the Wetpaint experience."
Over the last six months, Picnik has grown extraordinarily fast and now hosts more than 30 million visits per month, with double-digit month-to-month growth. The ad-supported free version, with many powerful photo-editing tools, is available to anyone with an Internet browser. The Premium version, which includes an ad-free experience and an even broader range of tools and features, is available for $24.95/year.
About Picnik
Picnik.com gives real people photo-editing superpowers. Because Picnik lives online, users get fast, easy access to a powerful set of photo editing tools for editing, sharing, and printing images using any Internet browser (Internet Explorer, Firefox, Safari, Mozilla, etc.) on any computer platform (PC, Mac, Linux).
Picnik is fast, fun, and easy-to-use and is fully integrated with a wide variety of websites including Flickr, Facebook, Photobucket, Webshots, Box.net, Picasa Web Albums and Lexmark. With Picnik, you can edit your photos wherever they are from wherever you are.
The Picnik team, headquartered in Seattle, Washington, is dedicated to making great, affordable software for real people. For more information please visit http://press.picnik.com.
About Wetpaint
Wetpaint provides the leading platform for fans to easily create and participate in online communities around the topics they care about most. With the world's largest network of 1.5 million fan-powered websites and partnerships with major brands such as Dell, Discovery Channel, Fox, HBO, HP, HTC, Showtime, and T-Mobile, Wetpaint offers mainstream Internet users and businesses a turnkey solution for creating and fostering passionate communities that drive traffic and increase loyalty. For company information, visit www.wetpaint.com.
Picnik Press Contact:
Erica Chandler
MWW Group
201.658.4037
Email Contact

Bridget Boland
MWW Group
206.505.8393
Email Contact

Wetpaint Press Contact:
Devin Hughes
Wetpaint
206.859.6387
Email Contact


Copyright @ Marketwire
Page: 1
Related Keywords:
Picnik.com, Mac, OS9, OSX, Marketwire, HP, Internet Technology, Internet,
---