Picnik Users Reach 1 Billion Photos Edited
Popular Online Photo Editor Celebrates With Picnik Premium Free to Everyone for One Day
(February 02, 2010)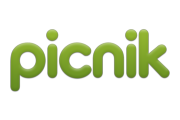 SEATTLE, WA -- (Marketwire) -- 02/02/10 -- Picnik (www.picnik.com), the world's leading online photo-editing application, today announced that 1 billion photos have been edited on Picnik.com.
How much is 1 billion? If we viewed all these images, it would take us over 100 years to see them all!
To celebrate this remarkable achievement and thank its users, Picnik is opening up their Premium suite of features and tools for free on Wed., February 3, from 9 am Pacific Time, and ending at 9 am PT on Thurs., February 4. In addition, the person who edited the billionth photo on Picnik will receive Picnik Premium for life and will be featured on Picnik in the month of February.
"One billion photos edited is simply a huge milestone for any site. Compared with bellwethers like Facebook or Flickr, 1 billion signifies a watershed moment when Picnik has become a top tier site," said Jonathan Sposato, chief executive officer of Picnik.com. "We have been eagerly watching this meter for some time now and want to give something fun back to our highly supportive users."
Picnik Premium offers Picnik's popular and groundbreaking tools to easily edit, enhance, share or print your photos from any Internet browser, plus advanced features, tools, stickers, fonts, collages and frames. Just in time for Valentine's Day, Picnik also has a suite of tools perfect for making your sweetheart a Valentine e-card or collage.
As a marker of its continued growth, Picnik currently has an astounding 47 million site visits per month with users spending over 15 minutes on the site per visit. The Picnik team, headquartered in Seattle, is consistently adding more delightful, fresh and advanced features and capabilities to the already popular app.
Today's announcement comes on the heels of Picnik's nomination as a finalist in the category of Best Consumer Product/Service of the Year by the Washington Technology Industry Association's Industry Achievement Awards, as well as the recent trip to the Consumer Electronics Show in Las Vegas, where they demoed Picnik's tools to crowds of fans and new admirers.
About Picnik
Picnik.com gives real people photo-editing superpowers. Because Picnik lives online, users get fast, easy access to a powerful set of photo editing tools for editing, sharing, and printing images using any Internet browser (Internet Explorer, Firefox, Safari, Chrome, etc.) on any computer platform (PC, Mac, Linux).
Picnik is fast, fun, and easy-to-use and is fully integrated with a wide variety of websites including Flickr, Facebook, Photobucket, MySpace, Webshots, Box.net, Picasa Web Albums and Lexmark. With Picnik, you can edit your photos wherever they are from wherever you are.
The Picnik team, headquartered in Seattle, is dedicated to making great, affordable software for real people. Picnik is also committed to leaving a light carbon footprint by encouraging environmentally conscious business practices and keeping it green in all we do. For more information please visit: http://press.picnik.com.
Picnik Press Contact:
Bridget Boland
MWW Group
206.505.8393
Email Contact


Copyright @ Marketwire
Page: 1
Related Keywords:
Picnik, Internet,Digital Media Software,Web,Images,browser,Mac,OS9,OSX,Marketwire,CES Attendees,Consumer Electronics,Internet Technology,Business,Internet,
---