Picnik Now Tweets! Picnik.com Adds Twitter Functionality With Twitgoo.com Partnership
One-Click Capabilities Allow Photo Aficionados to Edit and Link Their Photos to Twitter Directly From Picnik.com
(April 21, 2009)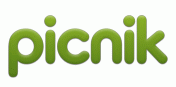 SEATTLE, WA -- (Marketwire) -- 04/21/09 -- Isn't it natural to hear tweets at a Picnik? Beginning today, Picnik (www.picnik.com), the leading online photo editing application, will offer Picnik users the ability to 'tweet' their Picnik-edited snapshots to the Twitter.com microblogging platform directly from Picnik.com.
In addition to announcing its new Twitter functionality, Picnik recently partnered with Twitgoo.com, a media-sharing service created by Photobucket.com for posting pictures on Twitter.
The basic and Premium versions of Picnik both allow users to edit an image in Picnik and send it to their Twitter account as their personalized Twitter wallpaper, as a Twitter account profile picture, or posted as a tweet. This new function gives regular people the photo-editing superpowers they love from Picnik combined with the power to share their photos with friends, family, the massive 'Twitterverse' and Twitgoo, where the photo is also stored.
"If a picture says a 1,000 words, then Picnik + Twitgoo will allow the world's pictures to speak with 1,000 and 23 words," said Jonathan Sposato, chief executive officer of Picnik.com. "Adding the ability for our users to connect to their Twitter accounts is a big step for us in making the Picnik experience even more expressive. Pictures are all about expressing our identities and emotions and with Twitgoo, Picnik photos can take on a whole new dimension of storytelling to our friends."
After editing, Picnikers can simply visit the "Save & Share" tab within Picnik to send their photo to Twitgoo or Twitter -- all with one or two clicks. Users can also add unique tweets for each piece of mind-blowing artwork they post from Picnik.
Twitgoo is built on top of the same platform as Photobucket and is designed to scale with the rapid growth Twitter has seen recently. The service is simple and easy to use for consumers, but also offers complete functionality for partners to build Web and mobile applications.
About Picnik
Picnik.com gives real people photo-editing superpowers. Because Picnik lives online, users get fast, easy access to a powerful set of photo editing tools for editing, sharing, and printing images using any Internet browser (Internet Explorer, Firefox, Safari, Mozilla, etc.) on any computer platform (PC, Mac, Linux).
Picnik is fast, fun, and easy-to-use and is fully integrated with a wide variety of websites including Flickr, Facebook, Photobucket, Webshots, Box.net, Picasa Web Albums and Lexmark. With Picnik, you can edit your photos wherever they are from wherever you are.
The Picnik team, headquartered in Seattle, Washington, is dedicated to making great, affordable software for real people. For more information please visit http://press.picnik.com.
Picnik Press Contact:
Erica Chandler
MWW Group
201.658.4037
Email Contact

Bridget Boland
MWW Group
206.505.8393
Email Contact


Copyright @ Marketwire
Page: 1
Related Keywords:
Picnik, Mac,OS9,OSX,Marketwire,Internet Technology,Internet,Family,
---